Theher Ja from October is the song you've been waiting for — original, fresh and soothing
It would not be an exaggeration to say that the October song 'Theher Ja' is one of the best romantic tracks to come out in recent times.
Shoojit Sircar's upcoming venture October, starring Varun Dhawan and debutante Banita Sandhu, is one of the most awaited films of the year. The film promises to be a rather personal and realistic take on human relationships and at the same time present the actors, specifically Dhawan, in a never-seen-before role.
Much like the film's organic feel, the first song from October 'Theher Ja' is out and we cannot stop tuning into it, again and again.
So, what makes this song so good? There is no single answer to this. Firstly, it is an original composition. Much to our dismay, most of the celebrated and hyped songs lately have been old classics butchered into crass revamp versions. But 'Theher Ja' sounds and feels true, and innately genuine.
Secondly, the song exudes love in a way no other musical track has in the recent times. It would not be an exaggeration to say that 'Theher Ja' is indeed one of the best romantic tracks to come out in recent memory.
Thirdly, the track has been sung, composed and written by artistes of the new generation. Singer Armaan Malik's mellifluous voice, music composer Abhishek Arora's dexterous arrangement of notes and lyricist Abhiruchi Chand's relevant yet soulful words make for a heartwarming track.
It weakens (to some extent) the whole argument of new generation missing on the musical sensibilities and aesthetics in the recent years. Although most of the contemporary music does reek of mediocrity and poor taste, 'Theher Ja' comes off as the silver lining.
However, AR Rahman and Komail Shayan are the official music composers of the film, this Abhishek Arora piece seem to be a fabulous start to the melodic album that is set to unfold in the coming days.
October is slated to release on 13 April.
Find latest and upcoming tech gadgets online on Tech2 Gadgets. Get technology news, gadgets reviews & ratings. Popular gadgets including laptop, tablet and mobile specifications, features, prices, comparison.
Entertainment
'My Future' is Billie Eilish's first release since the official track of the upcoming James Bond movie No Time to Die
Entertainment
Mohammed Rafi was a recipient of Padma Shri, a National Award and six Filmfare awards.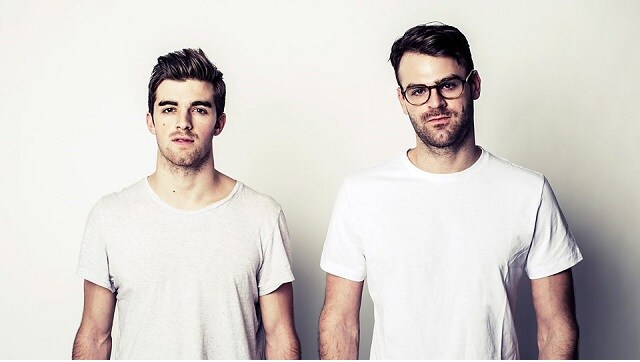 Entertainment
During The Chainsmokers' fundraiser, the attendees were asked to remain adjacent to their vehicles in designated parking areas and concert organisers insist most or all did so