'The Voice' star Christina Grimmie, 22, shot dead after concert in Orlando
The Voice star Christina Grimmie was shot dead by a man after her concert in Orlando. She was 22.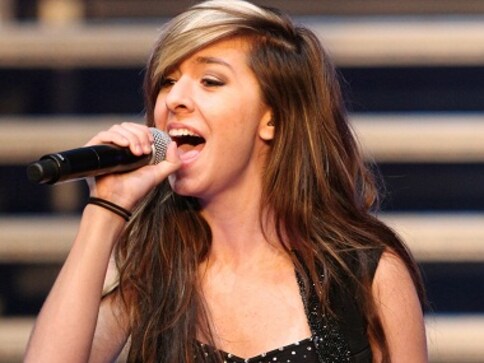 Christina Grimmie's last tweet (on 11 June) reads: Orlando, Come out to the show tonight at the Plaza Live! Show starts at 7.30.
ORLANDO!! Come out to the show tonight at the Plaza Live! Starts at 7:30!😎 pic.twitter.com/0D4mNupCTi

— Christina Grimmie (@TheRealGrimmie) June 10, 2016
A few hours later, The Voice star was dead, shot by a "male suspect" at the same concert. Grimmie was just 22.
"It is with a heavy heart that we can confirm that Christina has passed and went home to be with the Lord," her publicist told the media in a statement. "She was shot at her show in Orlando and, unfortunately, didn't survive the gunshot wounds. We ask at this time that you respect the privacy of her family and friends in their time of mourning. If you'd like to give back to Christina's family in her memory, please consider donating to the family's GoFundMe page in their time of need."
Media outlets reported that Grimmie was signing autographs along with members of the band Before You Exit when the shooter, an as yet unidentified man, began to make his way towards her. Grimmie's brother tackled the man — but not before he had already fired at the singer and turned the gun on himself.
Grimmie was immediately rushed to the hospital in a critical state. She did not survive.
Police are currently investigating the matter.
Grimmie had wowed fans and judges during her time as a participant on The Voice's sixth season, in 2014. She finished in third place.
The Voice judge Adam Levine was among those who expressed their shock at Grimmie's shooting. He didn't seem to be aware at the time that the incident had been fatal. "I 'm sad, shocked and confused. We love you so much Grimmie. We are all praying hard that you can pull through this," Levine posted on social media.
Find latest and upcoming tech gadgets online on Tech2 Gadgets. Get technology news, gadgets reviews & ratings. Popular gadgets including laptop, tablet and mobile specifications, features, prices, comparison.