The Trip 2 review: Bindaas' latest offering has hackneyed plot and sketchily written characters
The Trip 2's first episode deals with Ira, who has last-minute jitters regarding marriage and how Nazia and her friends help her elope from her own wedding.
Bindaas' latest web series offering in the slice-of-life genre, is the second season of The Trip with actress Amyra Dastur coming on board, replacing Lisa Haydon. Other actresses part of the series are Mallika Dua, Sapna Pabbi and Shweta Tripathi.
The Trip 2's first episode, called Runaway, deals with Dastur's character Ira, who has last-minute jitters regarding her marriage, and how her sister (Nazia) and group of friends help her elope from her own wedding.
At the outset, the premise of The Trip 2 begins on a note which has now come to be quite hackneyed. Ever since Imtiaz Ali's 2005 romantic drama, Socha Na Tha, the trope of the runaway bride seems a bit overdone. Sanjana (Pabbi), Nazia (Dua) and Ananya (Shweta) reunite for a second instalment of yet another adventure to self-discovery. However, the makers seem to have got it slightly wrong. Every feminist film does not necessarily need to involve a plot narrative where the protagonists are shown as impulsive, rebellious or even 'confused' per se; it could be woven well within the responsibility-burdened lives that most live. In fact, the relatibility quotient would probably have spiked higher, had the makers treated the story the other way.
The first episode, clocking in a brief 16 minutes or so, does not do much justice to any character except Dua's, whose comic timing easily shines through her quirky portrayal of Nazia. She is inappropriate and unabashed, but ends up making the most amount of sense. Dastur seems restrained and somehow inhibited in a role which probably demanded more emotions. Pabbi is passable as the cheerful and lighthearted character who adds witty lines here and there.
Tripathi however adds a mark of genuineness to her role of Ananya. She is the maternal yet fun figure who somehow forms the fulcrum of the group. In a hilarious sequence, while Tripathi's Ananya tries to fathom why Nazia would bring her sister (Ira) away on the morning of her wedding, she asks Dastur, exasperated, "Did she make you do this?" while pointing at Dua.
Ananya's complete inability to digest Ira's apparent betrayal to her would-be husband, comes through well, especially since Ananya and her husband Arjun (Lakshya Raj Anand) are seemingly in marital utopia (a narrative thread which promises to be hiding a few skeletons behind the closet).
Writers Nandini Gupta and Sonam Nair (who also serves as the director) have the right intentions, but their treatment seems rather OTT. The dialogues sound contrived and leave a feeling that a considerable amount of effort has been given to make it sound casual.
However,  the director of photography Sriram Ganapathy captures the scenes well (special shout-out to SP Naveensundhar for his expert drone work in the ending sequences of the episode). With the plot line moving to the beautiful former French colony of Pondicherry, audiences may expect to see brilliantly set scenes coming their way in the upcoming episodes.
While the first season had a sense of purpose, the second one falls short of establishing one; at least in its pilot episode.
The Trip 2 currently streams on Bindaas. Watch the first episode here.
Find latest and upcoming tech gadgets online on Tech2 Gadgets. Get technology news, gadgets reviews & ratings. Popular gadgets including laptop, tablet and mobile specifications, features, prices, comparison.
Entertainment
Nimic's central theme of identity may lead to severe existential crisis, but perhaps that's the crowning jewel of the twisted pleasures of a Yorgos Lanthimos production.
Entertainment
Torbaaz, set in Afghanistan, is a story about child suicide bombers where Sanjay Dutt plays an army officer.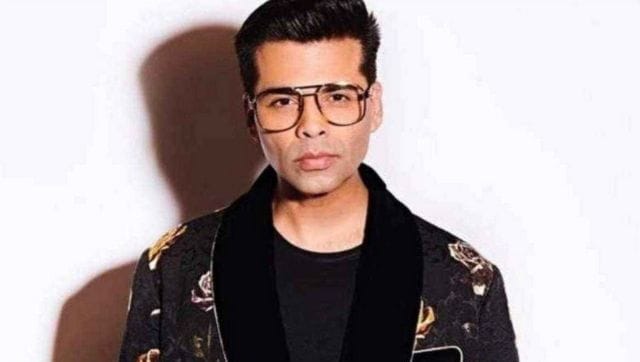 Entertainment
Karan Johar said he hoped the two filmmakers could "move away and onward from this"