The Spider-Man Homecoming teaser: Iron Man is helping Peter Parker 'suit up' for this adventure
For Spiderman and Marvel, the third time's the charm.
So far we've had Tobey Maguire and Andrew Garfield play different versions of Spidey in films. The new film Spider-Man: Homecoming will look at a teenage Parker, who trying to impress his benefactor Tony Stark while trying to balance schoolwork and saving the world from his arch nemesis vulture, played by Michael Keaton.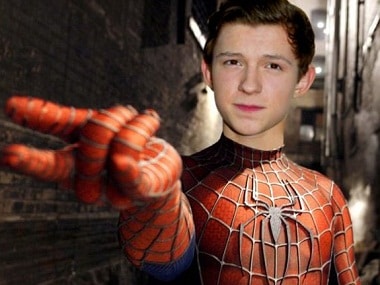 All other plot details of Spider-Man: Homecoming has been kept under wraps by Marvel and the filmmaker. While San Diego Comic Con 2016 saw the first trailer release; the footage is yet to be released onto Youtube for public access.
So while we wait for the actual trailer to release on 9 December 2016; here's what we know about the film from the very brief teaser. We see Tom Holland in brief action as Spidey, and an opening moment in which Jon Favreau's Happy Hogan delivers a costume upgrade courtesy of one Tony Stark. That upgrade? A winged Spidey-suit, as seen in early iterations of the comics, but never on screen until now.
According to Geek.com the web wings are a homage to Steve Ditko, the co-creator of the comics. For fans of the comic book, the film looks like a more faithful adaptation to the original Steve Ditko-drawn Spider-Man lenses.
Here's a look at the teaser starring Tom Holland and Jon Favreau:
Updated Date: Dec 08, 2016 18:51:27 IST