'The Sheer Awesomeness that is Sushant Singh Rajput', journalist writes an open letter to the actor post MS Dhoni: The Untold Story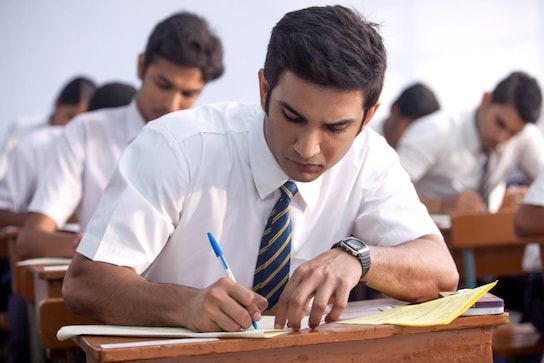 Within a week of it's release, a lot has already been spoken about Neeraj Pandey's MS Dhoni: The Untold Story. Among several performances, one that stood out the most was by Sushant Singh Rajput. Learning the mannerisms and feel of a living legend like MS Dhoni and etching it perfectly well on screen from the beginning till the end is a mammoth task. Sushant did it clean and effortless fashion, making the audience feel as though it is actually Dhoni that is on screen. All the laurels and appreciations coming his way is well deserved.
Among the innumerable applauses, Amul Vikas Mohan, editor at Super Cinema wrote an open letter to Sushant Singh Rajput talking about what he thought about the actor post watching MS Dhoni: The Untold Story.
Read the full open letter here:
"The Sheer Awesomeness that is Sushant Singh Rajput.

Very rarely I feel compelled to talk about a performance with my peers and friends. But once I saw MS DHONI: THE UNTOLD STORY last Friday I found myself talking endlessly about the movie but more so about the acting prowess of Sushant Singh Rajput.

You see I'm a diehard Dhoni fanboy, I'm a fan of his destructive batting. I'm a fan of his calmness when he is in the most pressure situations on the field. I'm a fan of his post-match press conferences the way he handles himself and at the same time represents India on a global stage. So having said all of that I was a little apprehensive about how Sushant was going to pull off this mammoth task of playing a character which is so revenant to all Indians all across the world.

Dhoni is a nuanced performance. I somewhat knew that Sushant is a good actor but this performance is leading me to say that he is as good as those whom we regard to be the best in his generation. He is not your Bombay boy and that journey is visible in his performance. His acting is well informed and shows the hunger of a small town boy. In the gamut of Ranbir Kapoor, Ranveer Singh and Varun Dhawan, Sushant is a bit of a challenger. More power to him and to performances like this one.

From frame number one of the movie Sushant was it. He not only looked the part but he also got all the major mannerisms of Dhoni patted down to a T. The opening sequence of Sushant waiting in the pavilion on the night of the World Cup Final; he has brilliantly handled the restlessness yet the composed mind frame of the captain of India in the biggest match of his career brilliantly. Post that even his walk with his back to the camera is as if the makers got MS Dhoni himself to come and shoot that bit, and you know its the sheer brilliance of Sushant that makes you feel that you are watching Dhoni!

See it's very difficult to play a character so important to one and all and play it convincingly enough. It shows the hard work and training that he would have gone through to internalise the role. I firmly believe that Sushant too is going to be etched out in the pop-culture because of this very character. I also felt that this movie and this character is going to be be a major watershed event for Sushant's career in the longer run.

We all know he is good actor he has proved that in most of his prior releases, but this one character is going to catapult him to a whole another level once the dust settles on the movie eventually. An actors job description is to seamlessly move from one character to another and Sushant seems to have mastered that act in the handful of characters he has played in his career thus far."
also read
First Cricket News
MS Dhoni as been nursing a knee injury throughout this IPL but despite that, Dhoni has kept wickets in all the games while playing useful cameos towards the end of the innings batting as low as number 8.
First Cricket News
CSK have qualified for the IPL Playoffs in 12 of the 14 seasons that they've played - winning four titles.
First Cricket News
MS Dhoni's possible retirement has been the biggest talking point this IPL 2023 but there's no confirmation of it.