The Shape of Water director Guillermo del Toro talks about his love for making sci-fi fantasy films, Sally Hawkins
The Shape of Water director Guillermo del Toro recently opened up about his natural gravitation towards making movies that blur the line between science-fiction and fantasy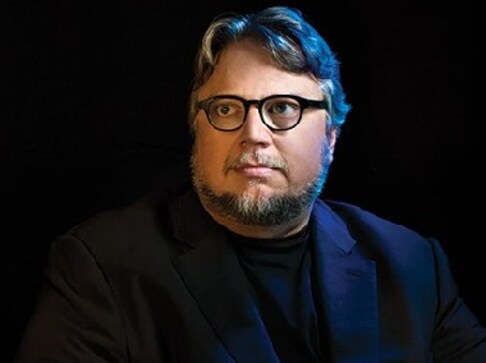 Oscar-nominated director Guillermo del Toro recently opened up about his natural gravitation for making movies that blur the line between science-fiction and fantasy like Shape of Water in an interview with InterAksyon. Del Toro's filmography includes movies like Hellboy, Pan's Labyrinth, Pacific Rim and Crimson Peak. 
"These are the kind of stories that I've loved since I was a child and even throughout my adult life. It's so essential to my nature. I could try my hand at directing other genres like noir or historical film and all that. But these stories seem to be the ones I like the most, the things that I end up gravitating to," said Del Toro, as he explained his compulsion for making sci-fi fantasy dramas.
Del Toro also revealed that he initially wanted The Shape of Water to be shot in monochrome, however he was convinced to make the film in colour on the suggestion of Fox studios. Fox suggested that it would be easier to show "certain territories" via colour, which is something that the director took into account. He also stated that he felt Fox studios was "very brave" and "very committed" towards getting The Shape of Water made.
Talking about his lead actor Sally Hawkins, Del Toro revealed that he had written the character specifically keeping her in mind, right from the beginning. Del Toro was also sure of the fact that he wanted his two main characters to communicate without words which is why he wrote Hawkins' character as mute.
Del Toro also spoke about the budget allotted for his films, claiming that no matter how much the budget of a film, one would always want to make movies that are bigger than that. He explained how this could be done — by introducing the film with "a couple of big sets", bringing the design to the forefront so that the film feels "beautiful" and "stylish" and then finding economized ways to pay for the gestures that are of that scale.
Entertainment
The John Wick franchise is one of the biggest successful action film franchises in recent times and follows the life of the titular character (Keanu Reeves) or Baba Yaga as his opponents call him.
Entertainment
The live video began with Jin complaining about Jungkook for not taking out time for his birthday, despite Jin being present with him on his birthday earlier this year.
Entertainment
Jon Batiste will be adding White House entertainer to an already long list of roles, including recording artist, bandleader, musical director, film composer, museum creative director and scion of New Orleans musical royalty.