The rise of Dhanush: The mystique of the ordinary launda
Dhanush is not the standard six pack imitation of the trinity of Khans nor does he evoke the heroic allure of a Rajnikant. He is the nukkad ka launda.
Cinema often triggers an imagination which goes far beyond the script or intentions of the movie. Raanjhanaa is one such event where the performance of its hero, Dhanush, acquires a distinct narrative of its own. He emerges as a new kind of folk hero, neither urban boy next door nor a small town boy, but creates instead a category of his own.
To the world above the Deccan, Dhanush was the Kolaveri boy, a singer totally wrapped in a song. The song was sensational and Dhanush glowed like a firefly in borrowed light. With Raanjhanaa he becomes a phenomenon like Rajnikant but of a very different kind.
Rajnikant is a collection of mannerisms with an authenticity of his own. He is salt of the earth but peppered with a style, a way of lighting a cigarette, a moral code, a ritual of playing with his hair. Dhanush has none of this prosthetic armour. He just is. Dhanush is not the standard six pack imitation of the trinity of Khans nor does he evoke a teenage precocity of their younger peers. In Raanjhana, he is ordinary, a launda from Benares.
He is the Everyman who dreams and fantasizes, whose hunger is etched large on his face. He is not fair and lovely, but dark and unruly. He delivers gas cylinders but understands he is capable of more. Never was fantasy, desire, commitment better played on Hindi screen. Dhanush is proud of his ordinariness and common sense even in the act of being put down. He is a truly democratic character, demanding no special treatment, and seeing people for what they are, whether cop, father or politician. Realizing his limits, he can bring nobility to any occasion through generosity or empathy or an intuitive humour.
It's the ordinary people who make magical an otherwise banal movie. The rest, including Sonam Kapoor, are forgettable. Dhanush, his friend, the constant wingman, and the girl who loves him tirelessly. Three ordinary people whose dreams, desires and character evoke the extraordinary.  His friend makes an everyday life of friendship more poetic and pure than any love affair. The girl who loves him from childhood stays steadfastly loyal content to be his and his alone. There is an integrity, a wholeness to each of them, each surviving the travails of life with pain, but always with a deep sense of life which is moving. This movie is an ode to the smaller friendships that we take for granted but which embellish our lives.
Kundan, the character Dhanush plays, is not exactly 'small town' -- a category that for all its aspirational emphasis is a form of a put down. Kundan is from Benares, which evokes its unique cosmologies, triggers associations which have a power and flavor. Kundand is a local who encompasses the world, whose folk wisdom and common sense makes him cosmopolitan wherever he goes. He takes a pride in being from Benares, evoking its dialects, telegraphing a body language which adds a tadka to life that makes it delicious. In a different sense Kundan reminds of another genius who evoked Benares in a similar way. Ustad Bismillah Khan claimed that he wanted his shehnai to smell of kebabs of Benares. Kundan wants his life to evoke the street of Benares, the ferment of life and the genius for living it sustains.
Dhanush does not play the boy next door a la Shahrukh or Salman Khan. He is the launda, representing the nukkad outside the door, content to stand at the street corner soaking in the beauty of the ordinary rhythms of life. The ordinary, however, is not routine. Here, a tap can turn into a waterfall, a gas delivery boy and a street performer can triumph over Prince Charming. His wisdom of ordinariness lies in accepting life as it is is and coaxing it gently beyond its limits.
In Raanjhanaa, Bollywood reverses its usual myth of small town heroes making it big in the city -- a paradigm made famous by Amitabh Bachhan circa 1970s. Here, the hero from Banaras invades Delhi but remains as he is, reducing Delhi instead to a set of smaller towns. In his presence, the alleged  cosmopolitans of the city,  or the world of the left intellectuals appears brittle. As the latter discuss the reasons for crime he sleeps contentedly though the discussion, gets up dreaming of samosas and a steaming cup of tea.
The movie seems to be almost gently saying that the diaspora is irrelevant, the westernized intellectual silly, the power is in towns like Benares that retain the vitality of allegedly local while creating dramas across the globe. In Dhanush the Kolaveri boy has come home to our hearts.
Shiv Visvanathan is a social science nomad
Entertainment
Dil Chahta Hai or Zindagi Na Milegi Dobara, I don't care. As long as someone is making a film casting this trinity in the lead (Zoya Akhtar, are you listening?), I'm watching. With my girlfriends, of course.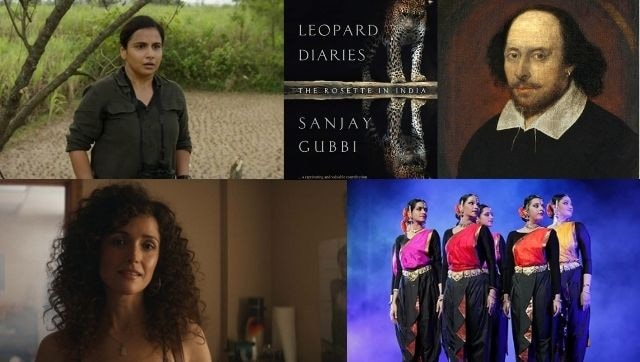 Arts & Culture
Every Friday, we'll bring you a curated list of online experiences — performances, talks, tours, screenings — to mark on your weekly calendar.
Entertainment
Based in London, Jagame Thandhiram revolves around Suruli (Dhanush), a nomadic gangster who has to choose between good and evil in a war for what one can truly call home.