Here's why Sunny Leone skipped the TIFF premiere of her documentary
When it came to the premiere of Mostly Sunny at the Toronto International Film Festival (TIFF) on September 11, Sunny Leone was a no-show
Sunny Leone was gung-ho about the idea of making a documentary on her life with photographer-turned-director Dilip Mehta. However, shockingly, when it came to the premiere of Mostly Sunny at the Toronto International Film Festival (TIFF) on September 11, Leone was a no-show.
The actress and her husband Daniel Weber decided to give the premiere and a lunch, organized by Mehta and his sister Deepa Mehta the same afternoon, a miss. So what changed between the shooting of the documentary and its screening?
According to this DNA report, Weber claimed that they couldn't attend the premiere as they had a bar mitzvah in the family. But there might be more to the story.
According to reports, Leone was unhappy about certain topless scenes in the documentary and asked the director to snip them at the editing table – a request that went unheeded.
In an interview to Hindustan Times, Mehta said, "Days ahead of the premiere, she called me and demanded that I delete the stray topless clips that I have used from her adult films…That is rather surprising coming from Sunny, who claims on camera that she does not give a damn about what people think of her past as an adult entertainer."
The two-hour documentary charts Leone's journey from Karenjit Kaur Vohra of Ontario to her emergence as an adult star and finally, her breakthrough in Bollywood. Mehta shot Leone over a period of two years in Canada, the US, London, Malaysia and India.
Mostly Sunny received mixed reviews in Canada. While the film is scheduled for worldwide release in December, it will have its Indian premiere at MAMI Festival in October.
Entertainment
Shilpa Shetty says she refused offers of scripts about hard-hitting subjects and heroine-centric plots, as they lacked commercial value.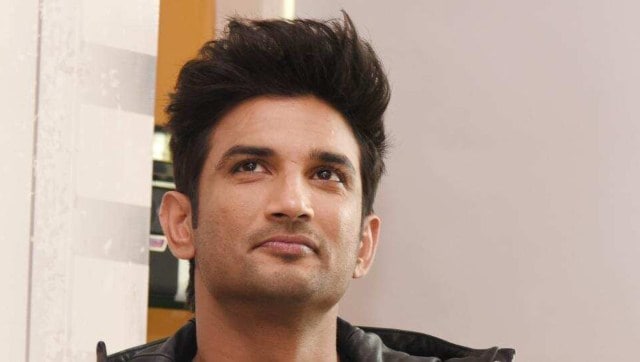 Entertainment
Sushant Singh Rajput's father Krishna Kishore Singh had appealed against the single-judge order refusing to stay the release of the film Nyay: The Justice, allegedly based on late actor's life.
Entertainment
Nicholas Cage recently confirmed that he will no longer be portraying Joe Exotic in the previously announced Amazon series after the studio decided to shelf it.