The Perfect Date trailer: Noah Centineo plays the ideal partner in Netflix's upcoming romantic comedy
The Perfect Date, Noah Centineo's third Netflix outing, also stars Laura Marano, Camila Mendes and Matt Walsh.
Netflix released the trailer of Noah Centineo's The Perfect Date on 26 March. The romantic comedy is Centineo's third Netflix outing after his breakout role in To All the Boys I've Loved Before and Sierra Burgess Is a Loser. He is also set to star in To All The Boys... sequel with co-star Lana Condor and Charlie's Angels reboot, among others.
Centineo plays Brooks Rattigan, who aspires to "date the most popular girl, drive the nicest car and go to the fanciest school". Though he has good grades, he does not have the money to fund his Ivy League school dream. He works at a fast food joint and one day overhears a customer complaining about his uncle paying him to escort his cousin for a school dance. So, Brooks offers to pose as Celia's boyfriend (Laura Marano) for money. The date is a success and he is later struck with the idea to create an app where anyone can pay him to play the perfect stand-in boyfriend for any occasion.
The trailer ends with his voiceover saying, "I've been so many people these past few months. A cowboy, an art connoisseur and a bad friend. It's time to figure out who I am and what I want."
Chris Nelson has directed the rom-com, written by Steve Bloom and Randal Green. Riverdale's Camila Mendes and Matt Walsh are also a part of the star cast/
The Perfect Date premieres on 12 April.
Entertainment
Titled Michael, the Lionsgate film comes from producer Graham King, who earlier backed Bohemian Rhapsody that earned Rami Malek an Oscar for best actor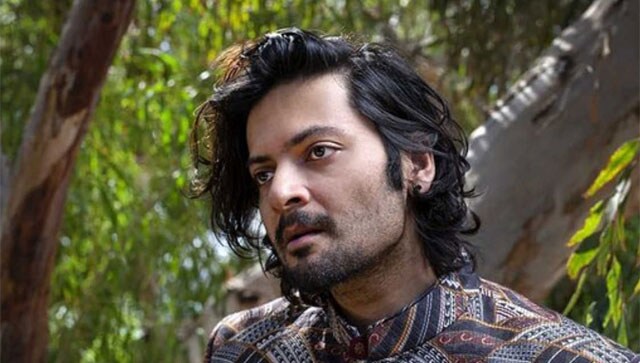 Entertainment
The film was shot during the small respite of time of covid lockdowns in late 2020 and is currently in post production
Entertainment
'Aslan' singer Christy Dignam is currently receiving palliative care at home, his family issued a statement and also requested for privacy at this hour. Their statement read- "As always Christy's health has been and is our priority. It has been a tough road for us all but mostly Christy."