The Meg trailer: Jason Statham battles the biggest shark to ever exist in upcoming action-horror flick
Don't let the name fool you.
The Meg might sound like a harmless and an innocent title for a movie, but director Jon Turteltaub's upcoming project is as frightening as it gets.
In this science-fiction action horror film, a deep-sea submersible — part of an international undersea observation program — gets attacked by a massive creature thought to be extinct. This creature now lies at the bottom of the deepest trench in the Pacific with its crew trapped inside. Expert deep sea rescue diver Jonas Taylor is recruited by a Chinese oceanographer to save the crew and the ocean from this unstoppable threat: a pre-historic 75-foot-long shark known as the Megalodon.
You can watch the trailer below:
The poster for The Meg was released a few days before the release of its trailer. The tagline reads 'Pleased to eat you' and the movie is scheduled to release on 10 August, 2018.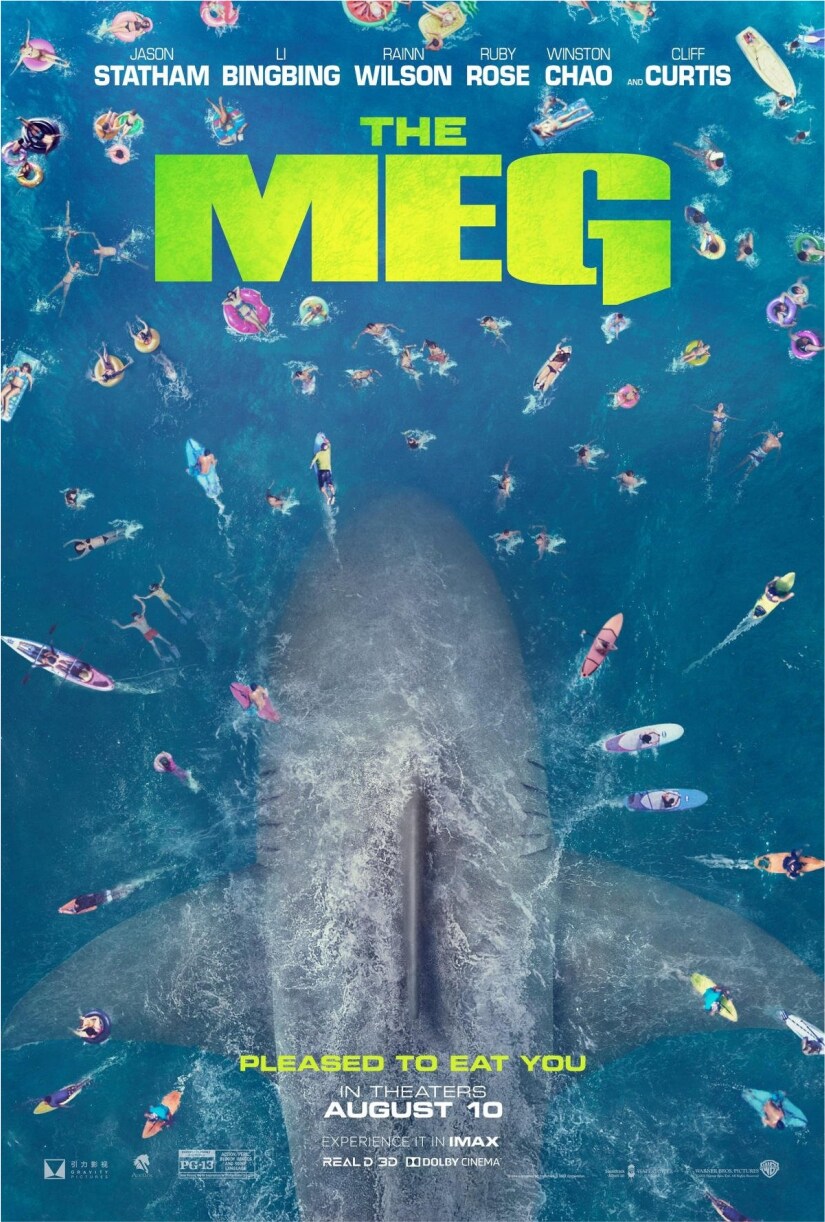 Written by Dean Georgaris  and Jon Hoeber & Erich Hoeber, The Meg stars Jason Statham, Winston Chao, Li Bingbing, Rainn Wilson, Ruby Rose, Page Kennedy, Jessica McNamee, Ólafur Darri Ólafsson, Robert Taylor, Cliff Curtis, Shuya Sophia Cai, and Masi Oka.
The official synopsis of the movie reads:
"In the film, a deep-sea submersible—part of an international undersea observation program—has been attacked by a massive creature, previously thought to be extinct, and now lies disabled at the bottom of the deepest trench in the Pacific…with its crew trapped inside. With time running out, expert deep sea rescue diver Jonas Taylor (Jason Statham) is recruited by a visionary Chinese oceanographer (Winston Chao), against the wishes of his daughter Suyin (Li Bingbing), to save the crew—and the ocean itself—from this unstoppable threat: a pre-historic 75-foot-long shark known as the Megalodon. What no one could have imagined is that, years before, Taylor had encountered this same terrifying creature. Now, teamed with Suyin, he must confront his fears and risk his own life to save everyone trapped below…bringing him face to face once more with the greatest and largest predator of all time."
Updated Date: Apr 10, 2018 13:27:44 IST