The Love Boat, Charlie's Angels director Allen Baron accused of sexually harassing assistant
Allen Baron was sued on 27 July by the assistant, who accused him of asking her to touch his penis after he took erectile dysfunction pills
Los Angeles: Allen Baron, a director on 1970s shows such as The Love Boat and Charlie's Angels, has been sued for sexual harassment by an assistant, Anna Victoria Dey.
He was sued on 27 July by the assistant, who accused him of asking her to touch his penis after he took erectile dysfunction pills, reports variety.com.
Dey said she was hired in September 2017 to work as Baron's assistant, which involved doing errands and preparing meals. She said that Baron, 91, became aroused after taking Cialis and would ask her to touch him.
She said that she repeatedly refused and told him to put his penis away. He also asked her to dry him off after he got out of the shower, the suit states, taking advantage of her kindness to get him to rub his legs and buttocks. Dey said she was fired in January.
Reached for comment, Baron denied the allegations.
"She is scamming me. There is not a scintilla truth of anything. I am 91-years-old. There was no sexual thing," he said.
In the complaint, Dey alleges that Baron would brag about his sexual conquests during his years in the entertainment business.
"Baron also claimed to have forced numerous Cuban women to have sexual intercourse with him in exchange for roles in the 1959 movie Cuban Rebel Girls," the complaint alleges. Baron was an assistant director on the film.
"Baron explained to Dey that any woman who did not perform sexual intercourse with him was 'guaranteed' not to get the part."
Baron also bragged about sleeping with Farrah Fawcett while shooting Charlie's Angels in the late 1970s, according to the suit. Dey also alleges that Baron commented on Harvey Weinstein's victims, calling them "stupid and money hungry" and said that he got away with similar conduct because "women knew better".
Dey said she was fired after the two got lost on a trip to a Spectrum cable store to fix his remote.
Find latest and upcoming tech gadgets online on Tech2 Gadgets. Get technology news, gadgets reviews & ratings. Popular gadgets including laptop, tablet and mobile specifications, features, prices, comparison.
Entertainment
If you are curating a Halloween movie marathon, I would advise skipping the four features of Welcome to the Blumhouse altogether.
Entertainment
Mahmoud Yassin is widely known for his patriotic roles in films portraying the 1967 and 1973 Middle East wars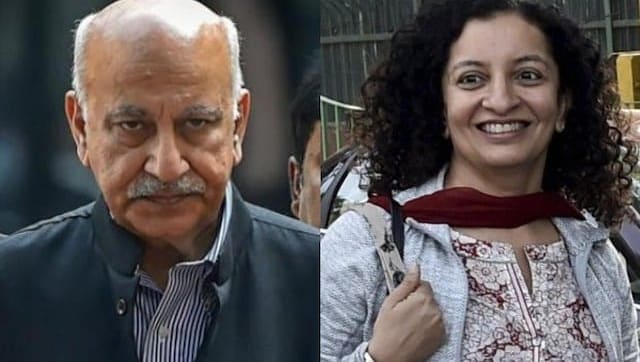 India
The magistrate said since this case was not filed against an MP/MLA, he was marking the matter to the principal district and sessions judge to consider re-assigning it to another metropolitan magistrate