The Lego Movie 2 trailer: Batman and Superman return to a Mad Max-inspired wasteland
The first teaser trailer of The Lego Movie 2 is out, and it looks just as fun as the very first movie.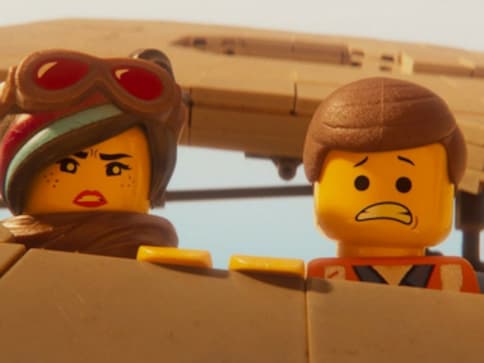 The first teaser trailer of the upcoming movie The Lego Movie 2: The Second Part has been released and it looks just as fun as the first movie.
The teaser trailer shows Bricksburg five years after it turned into a Mad Max style wasteland following 'the horrific events of Taco Tuesday'. Emmet (Chris Pratt) and partner Wyldstyle (Elizabeth Banks) survey the scene as they attempt to protect the city from Lego Duplo invaders. The trailer shows an image of Batman (Will Arnett) wearing a moustache sticker, which seemingly mocks the headache that was Henry Cavill's facial hair in Justice League.
Watch the trailer here:
The Superman actor grew a beard and moustache, especially for his role in Mission Impossible 6, and when called for Justice League re-shoots — which was being shot at the same time as Mission Impossible — Paramount didn't allow Cavill to get rid of his facial hair.
The Lego Movie 2: The Second Part has been directed by Mike Mitchell and Trisha Gum. Phil Lord and Christopher Miller, writers and directors of the first film, are returning as producers and co-writers. Raphael Bob-Waksberg and Michelle Morgan are the other two writer of The Lego Movie 2: The Second Part.
The Lego Movie 2: The Second Part stars the voices of Chris Pratt as Emmet Brickowski, Elizabeth Banks as Wyldstyle, Will Arnett as Batman, Nick Offerman as MetalBeard, Tiffany Haddish as Queen Whatevra Wa-Nabi, Alison Brie as Princess Unikitty, Stephanie Beatriz as Sweet Mayhem, Charlie Day as Benny the Spaceman, Channing Tatum as Superman, Jonah Hill as Green Lantern, and Arturo Castro as Ice Cream Cone.
Entertainment
Sushmita Sen recently shared that she suffered a heart attack a few days back and underwent angioplasty. 
Entertainment
Everything Everywhere All at Once, All Quiet on the Western Front, Avatar: The Way of Water, The Banshees of Inisherin, Elvis, The Fabelmans, Tár, Top Gun: Maverick, Triangle of Sadness and Women Talking will compete with each other to bag the best film award.
Entertainment
The Die Hard actor left acting last year due to health concerns. In a joint statement issued by his family, it was said that his condition has progressed to a specific diagnosis by the name of frontotemporal dementia which has no cure.