The Keepers: A murdered nun, amateur detectives, and our fascination with true crime
Netflix's The Keepers shows how regular people have been turning amateur detectives to solve crimes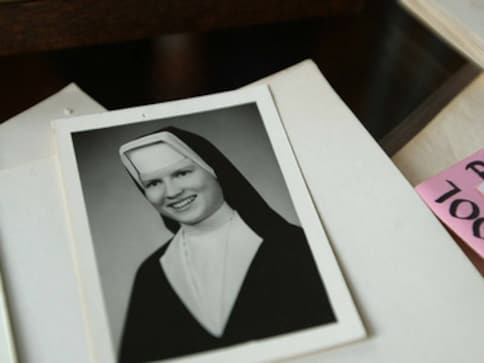 In November of 1969, a young nun who taught at a prestigious Baltimore school went missing. Sister Cathy Cesnik, 29, was a great favourite of all the students at the Keough school; they were devastated when they got the news. The police launched an investigation, but no leads were forthcoming. Sister Cathy had driven down to a nearby mall to buy an engagement present for a family member at around 8.30 pm. When she didn't return home even after several hours, her worried roommate — a Sister Russell Phillips — called a priest Cathy was friends with, and after still more time, the police.
Sister Cathy's car was found, illegally parked about a block from her apartment building. Of Sister Cathy, there was no sign.
Then, two month later, her body was found in a spot that was sort of a refuse dump. Her skull had partly caved in, the result of some blunt force trauma.
Since that day in January 1970, 'who killed Sister Cathy' has been a question that's intrigued law enforcement officials, her family and friends and former students, not to mention journalists and other citizens of Baltimore. It's a question that's been examined at length — over a span of seven episodes — in a new docuseries called The Keepers, that's currently streaming on Netflix.
The Keepers follows two women — Gemma Hoskins and Abbie Schaub, both in their 60s, both Keough alumni — and their attempts to unravel Sister Cathy's murder. They've set up a Facebook page where they post updates on the case, and also scan through the leads or information provided by visitors to the site. Then there's Tom Nugent, a former reporter who covered Sister Cathy's case in the mid-90s when interest in it had revived. With Sister Cathy's 50th death anniversary approaching, Gemma and Abbie hope that they'll be able to lend the case some sort of closure.
[Spoilers ahead.]
A couple of episodes into The Keepers, you realise that Sister Cathy's murder was possibly just the surface of deeper and more sinister circumstances. We find that several of the schoolgirls at Keough are being sexually abused by a powerful, connected priest called Father Maskell. One or more of the girls may have confided in Sister Cathy, who seemingly expressed her intention to make the abuse stop. It was a few months after this, that the nun went missing.
The abuse — while bad enough — is made worse by the church's attempts to cover it up. If 2015 hadn't brought us Spotlight (based on the real life reportage of the Boston Globe's investigative journalists who uncovered a massive sex abuse scandal among the city's clergy), The Keepers' disclosures of how the archdiocese of Baltimore protected priests (especially Father Maskell) accused of molesting children, would have been shattering. Now, there's a sense of deja vu, of cynicism — 'of course, the church didn't do anything to help the survivors'.
***
The Keepers is interesting for many reasons, but let's go back to Gemma Hoskins and Abbie Schaub:
Abbie and Gemma are not what one might think of as your regular sleuths, and yet they've spearheaded this investigation, painstakingly and thoroughly, in a way that might do law enforcement agencies proud.
They're also members of a tribe that has seen numbers swell since the late '90s onwards. They're called 'do-it-yourself detectives', 'internet investigators', 'homemade criminologists' — normal citizens who attempt to solve crimes (especially cold cases that no longer receive police attention) using the resources they have access to (mostly on the Web). While true crime accounts may always have fascinated a section of the populace, the internet has now put at their disposal, the means to go chasing down a thousand rabbit holes of 'clues' and information. Pop culture has tapped into, and fanned, this fascination — witness the enthused fan followings for Serial, Making a Murderer, American Crime Story, Amanda Knox etc.
***
In Gillian Flynn's 2009 bestseller, Dark Places, the protagonist Libby Day (her entire family is slaughtered and the then seven-year-old Libby is the only witness; her testimony sends her 15-year-old brother to jail for the crime) is approached by a group called The Kill Club. The club's members have a rather morbid obsession with Libby's family, getting their hands on any bit of trivia or 'memorabilia' they can find; they also convene meetings where they discuss their pet conspiracy theories about the killing of the Day family. In one scene, Gillian Flynn describes a convention of sorts, where other groups like The Kill Club, each dedicated to a particular true crime case, are present. Libby is presented as a 'celebrity' at this convention.
Cut to 2017 (and real life), and registrations are open for CrimeCon, which promises 'a weekend of motives, murder, and mystery' over 9-11 June.
***
Among the biggest spots for do-it-yourself detectives to congregate are sites like websleuths, Doe Network (attempts to solve unidentified/missing persons cases), reddit, and message boards for true crime TV shows. I remember, when in primary school, coming across accounts of the OJ Simpson case in newspapers and carefully clipping them out. I truly believed that just by sifting through every item of news reported on the case, I — a child sitting miles away — would instinctively sense or arrive upon the 'truth' (spoiler: I never did). A quick glance through websleuths tells me I'm hardly alone in my curiosity: discussion threads for the Casey Anthony and JonBenet Ramsey cases have comments from thousands of members. Other, less famous, cases have hundreds of member comments.
Internet sleuths have had some modest success in solving cases. The Doe Network is known to have accurately matched several missing persons cases with unidentified/unclaimed bodies in morgues. But experts have warned of such investigations crossing the line into vigilantism — over-enthusiastic redditors labelling a 22-year-old missing person called Sunil Tripathi the Boston Marathon bomber, being a case in point (Tripathi was found dead, two days later).
***
With human nature being what it is, web sleuthing will continue to be popular. And in a 'coming full circle' sort of moment, the website of a consultancy firm recently posted a casting call for 'amateur investigators' for a new TV show. The message reads:
"Do you love watching TRUE CRIME Shows?
Have you ever dreamed of being a Private Investigator?
Think you can SOLVE CRIMES just like the pros?
If so, THIS IS THE SHOW FOR YOU!
A major cable network is looking for people to compete in pairs, who love solving crimes and want to show off their aspiring detective skills. Are you a crime blogger or a paralegal? Thinking of entering the police force? Or just have an incredible aptitude for figuring out whodunit? Then we'd love to hear from you and your crime-solving partner.
You must be 18 years or older and be available between the end of May and middle of June 2017."
What case will the next 'Abbie Schaub and Gemma Hoskins' tackle?
Entertainment
The veteran actress made this revelation in one of the episodes of Masaba Masaba, currently streaming on Netflix India.
Entertainment
Netflix's new vampire action comedy has the stench of something that has been rotting in a coffin and hasn't been exposed to sunlight for way too long.
Entertainment
Also starring Shefali Shah and Vijay Varma, Darlings, currently streaming on Netflix, has been trending in the top 10 films list in 16 countries across Africa, Asia, and UAE.