The Kapil Sharma Show: Comedian Abijit Ganguly accuses Kiku Sharda of copying his joke
Abijit Ganguly has accused the team of The Kapil Sharma Show of lifting a joke from his popular standup routine.
The Kapil Sharma Show doesn't seem to tire itself of the controversies it attracts — now, a comedian in the show has been accused of stealing a joke from another stand-up comic.
Delhi-based stand-up comic, Abijit Ganguly has accused Kiku Sharda, and as an extension The Kapil Sharma Show, of lifting one of his more popular jokes.
Ganguly wrote a Facebook post about it on Monday 24 April, which has gone viral. The post talks about the joke that Kiku Sharda has plagiarised from the latest episode of the show, aired on 23 April.
In the post, he furthers on his joke, which talks about how all the most successful bowlers — right from Kapil Dev to Zaheer Khan — have been co-incidentally younger brothers.
His analogy is that older brothers have never let the younger ones bat when they used to play cricket as kids.
Here's the Youtube Video, which he posted on his channel on 9 April, with the joke on bowling at 3:08:
In The Kapil Sharma Show, the joke has been used off-handedly by Kiku Sharda, even with the same examples of Kapil Dev and Zaheer Khan.
Here's the joke re-hashed at 52:15 on the 100th episode of The Kapil Sharma Show:
Abijit Gangululy in his post states, "No Kapil Sharma, plagiarism is not OK. It is not OK to do this. It is not OK to lift a man's joke and do it on national TV where millions will now think you goddam wrote that joke, and if I am to ever perform it, it comes off as I lifted it. I am feeling angry, and helpless. I just hope there can be enough noise around this, so that it doesn't happen anymore with anyone else."
This is not the first time Kapil Sharma's team has been accused of plagerism.
Sharma's 2015 film Kis Kisko Pyaar Karoon was served papers for being lifted from a 2008 Kannada film according to IANS.
Firstpost has tried to get in touch with Sony Entertainment Television, but at the time of publishing this, there has been no response.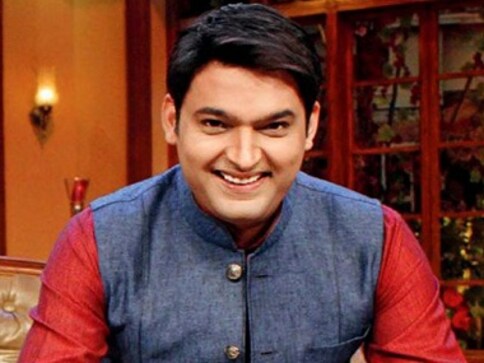 Entertainment
"I'm here only for a few episodes on The Kapil Sharma Show, once Sidhu ji is fit and fine, he will take over his throne," said Archana Puran Singh
Entertainment
Kapil Sharma and his show The Kapil Sharma Show has helped Sony TV get great ratings.
Entertainment
Krushna Abhishek also spoke about the Grover-Sharma brawl in an interview.