The Innocent Man review: This true crime docu-series isn't Netflix's best, but compelling nonetheless
Based on John Grisham's non-fiction book of the same name, The Innocent Man — Netflix's new true crime docu-series — travels to the town of Ada, Oklahoma, to uncover gruesome happenings dating back to the 1980s, and the effects those events continue to have on some present-day residents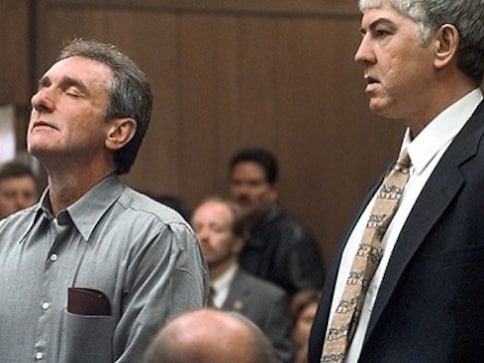 About four percent of the American prison population comprises people wrongfully convicted, for crimes they didn't commit. That percentage may not seem very high, until you consider that that four percent refers to 90,000 innocent people serving jail time — some on death row, others, life imprisonment.
The Innocent Man concerns itself with four people of this four percent of the jailed populace. Based on John Grisham's non-fiction book of the same name, this new Netflix true crime docu-series travels to the town of Ada, Oklahoma, to uncover gruesome happenings dating back to the 1980s, and the effects those events continue to have on some present-day residents. Ada, as one of the interviewees tells us, is known for two things: its pecans, and the sordid crimes that rocked the town back in the 1980s.
The murders referred to here, are of two young women — Debbie (short for Debra Sue) Carter and Denice Haraway. Debbie was brutally raped before being strangled to death; it is believed Denice was too. But while we do find out a little about these women — Debbie especially, whose family has been interviewed extensively for this docu-series — The Innocent Man is not really a retelling of these murders. Instead, it focuses on another crime — a miscarriage of justice, allegedly perpetrated by the investigators and prosecuting attorney, on the four men who were convicted for these murders.
What is similar in the Debbie Carter and the Denice Haraway cases isn't just their location (Ada) or the nature of the crimes, but the near-systematic way in which the investigators coerce confessions from and prosecute the men they deem were responsible.
The men are: Ron Williamson and Dennis Fritz (in the Debbie Carter case) and Tommy Ward and Karl Fontenot (in Denice Haraway's killing). Williamson spent nearly 12 years on death row, coming within five days of his execution, before the court overturned his conviction on the basis of DNA evidence. Fritz, deemed Williamson's partner in the assault and murder of Debbie, was incarcerated for the same length of time, on a life imprisonment sentence, until he too was exonerated by the DNA evidence.
Williamson — a former baseball player whose career was cut short due to his hard partying lifestyle and injuries — is conjectured to have been suffering from untreated bipolar disorder in the years preceding his arrest. In jail, his physical and mental condition deteriorated severely, and he died within five years of regaining his freedom. Fritz, who had lost his wife to a crazed assailant just a little while before his conviction in the Debbie Carter murder, was separated from his daughter during the time he spent in prison, and finally met her when she was a grown woman. He developed dementia (the result of head injuries sustained in a car accident some years after his release) and now stays in an elder care facility where his daughter frequently visits and spends time with him. The then DA (district attorney) Bill Peterson, who put Williamson and Fritz in prison, never apologised for the prosecution's lapse, claiming that they had based their case on the evidence available to them at the time.
But had they? As a series of interviews with those connected to the case shows, the investigators seemed to have deliberately "overlooked" the man whose testimony about Williamson "harassing" Debbie at the bar where she waitressed, on the night of her murder, put him and Fritz in the dock. This man — a Glen Gore — had a history of threatening Debbie. Eyewitness testimony by a couple that saw Gore argue with Debbie in the parking lot of the bar before she drove away, was later changed by the investigators to read merely that "a man" had been spotted behaving aggressively with Debbie in the hours before she was killed. Exculpatory evidence that would have helped Williamson and Fritz's attorneys in proving their clients' innocence was never released to them by the DA's office (as the law mandates the prosecution must).
While these details by themselves would have been murky enough, The Innocent Man raises the question of whether or not this was a genuine mistake on the part of the police and DA (considering the lack of forensic technology available to investigators at the time), or a well thought out scheme to deflect attention from Gore — who allegedly dealt in drugs along with some cops from Ada. Certainly, the state seemed to have gone all out in a bid to ensure Williamson and Fritz were convicted: a female felon who was in the county jail at the same time as the two men claimed that Williamson had "confessed" to her. This same woman would also be the prosecution's witness against Tommy Ward and Karl Fontenot in the Denice Haraway case, once again, stating under oath that Fontenot had confessed to raping and killing Denice in her hearing. (The woman's husband incidentally, received a considerably reduced sentence for a crime he committed, immediately after she testified in these cases.)
In both cases, the investigators' interrogation of the men was questionable. In the Denice Haraway case, for instance, Tommy Ward and Karl Fontenot's detailed confessions played a huge role in their being convicted. Ward and Fontenot, questioned separately, provided strikingly similar accounts of the circumstances surrounding Denice's death — the white and blue top she wore, how they stabbed her and disposed off her corpse, the third accomplice who directed the grisly crime. Here's the thing though, when Denice Haraway's remains were found — months after Ward and Fontenot had been found guilty and sentenced to life in prison — none of the details from their "confession" to the police matched. Not where her body was found or how it was supposed to have been disposed, not what she was said to have been wearing at the time, nor the method with which she had been killed. (The third accomplice Ward and Fontenot named had been ruled out during the investigation since he had a broken arm — and the hospital visit to prove it — at the time he was allegedly carrying out the crime.)
Where did Ward and Fontenot get these same set of (as it turned out, incorrect) details from? Why did police not mention that both men had been questioned in the station house for hours before their seemingly voluntary and un-coerced confessions were videotaped? And why were suspects who closely matched the portraits a police sketch artist compiled on the basis of a witness' inputs, not investigated thoroughly before Ward (who had previous run-ins with the law for drunk driving and some substance abuse) and Fontenot (recorded as having abnormally low intelligence) were identified as the main accused?
Unlike Williamson and Fritz, no DNA evidence or new technology has yet come to Ward and Fontenot's aid, mainly because Denice Haraway's body was found a long time after she was killed. They are both still in prison, although a case is being mounted to get their conviction overturned. The Innocent Man also shows how — oddly enough — a death row prisoner has greater chances of having his/her case heard, through the numerous appeals processes available to them, than say someone serving a life sentence, whose lawyers must prove substantial miscarriage of justice before their clients can have one shot at a day in court once again.
The Innocent Man tries to provide a picture of small-town Americana, in attempting also to depict the social inequities that may have led to Ward and Fontenot's convictions. This, however, feels like more of an afterthought, than the indictment of the justice system. Injustice is perpetrated many times over: on the grieving Carter and Haraway families, who must wait for the real killers of their beloved Debbie and Denice to be brought to book, on the men who lose decades of their lives in prison, on their families, on a town that cannot forget and is unable to heal.
Some of the interviewees in The Innocent Man are truly compelling — the Carter family, for instance, or Tommy Ward himself, speaking from prison, or the lawyers who fought for the men's release. Others (such as a freelance reporter trailing the Haraway case) less so. In fact, The Innocent Man could have been a good deal crisper had some of these less than essential portions been snipped out. The series itself plays out like most products of the true crime genre — the reconstruction of the crime scene, the interviews with experts and those connected with the case, a timeline of how the events unfolded, the introduction of new suspects and theories, and questions that viewers will find themselves reflecting on ages after the events on screen wrap up. Thankfully, it forgoes other staples like the "detective's wall" and doesn't view the victims through a voyeuristic lens. Still, this is a very by-the-numbers production; there is no standout imagery or storytelling. Indeed, its most compelling aspect is the cases it highlights, and the stark, persistent manner in which it portrays the vagaries of the American justice system. With that explosive a subject, all of the rest is only window dressing.
The American justice system has been under the microscope of late. The popular podcast Serial, which recently returned for its third season, followed the cases in a Cleveland courthouse for an entire year. What showrunner Sarah Koenig uncovered was definitive proof of the adage that before the law, some people are more equal than others. At the end of The Innocent Man, you confront that same observation. You can only be thankful that (hopefully) unlike Williamson, Fritz, Ward and Fontenot, you will never have to experience it.
Rating: ★★★
The Innocent Man is now streaming on Netflix. Watch the trailer here:
Find latest and upcoming tech gadgets online on Tech2 Gadgets. Get technology news, gadgets reviews & ratings. Popular gadgets including laptop, tablet and mobile specifications, features, prices, comparison.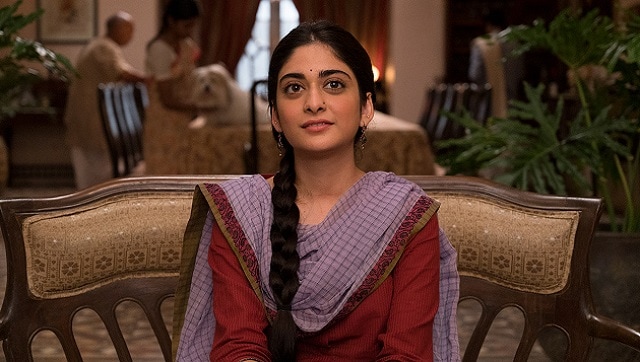 Entertainment
Vikram Seth's 1993 book was both evocative and transportive. But Mira Nair's BBC adaptation gets only half the job done.
Entertainment
Though Lovecraft Country has every flavour of creaturely nightmares, its biggest horror is the way it misuses historical woes and seems blind to its own perpetuation of damaging tropes
Entertainment
'We certainly see another side of Thatcher that has more of an emotional life than perhaps has been seen before," Gillian Anderson says of Margaret Thatcher's character in The Crown.