The Harvey Weinsteins of Bollywood — Why women in the film industry don't speak out
It's imperative that woke men challenge Bollywood's hyper masculine bro-code and call out its sexual predators.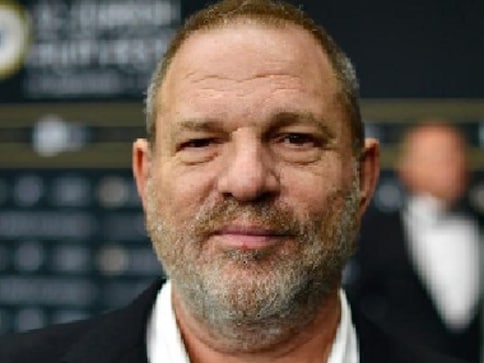 For decades, women in Bollywood have warned each other about men who use their positions of power to sexually harass.
There is a much-married, 50-plus character actor who recently forcibly tried to kiss his manager's assistant; a debutant who ran away from her film shoot because she was on the verge of a breakdown after regularly being sexually abused by her director; an actor-director who liked to boast about the size of his penis to the women in his crew; an old-time producer who used to insist on special story sessions in a room that only has a wall-to-wall bed; and, female assistant directors afraid to enter a young A-lister's make-up room because he likes to sit around in his underwear.
This is just the tip of the iceberg from a wider and systemic problem in Bollywood.
It's been a little more than a week since The New York Times uncovered the sordid allegations against multiple Oscar-winner and Hollywood mogul Harvey Weinstein. The long list of women speaking out against the once all-powerful 65-year-old producer includes the likes of Ashley Judd, Gwyneth Paltrow, Angelina Jolie, Rosanna Arquette and Rose McGowan.
The alleged sexual harassment and assault that spanned decades ranged from him demanding women watch him take a shower, massage and/or masturbate him; groping, masturbating into a plant and even forcing sexual intercourse in some cases.
As more women come forward, Hollywood has been forced to admit that Weinstein wasn't a dated anomaly, but a very real and existing problem that's been swept under the carpet for too long.
The story is not very different in Bollywood. For as long as anyone can remember, young women — both actresses and technicians chasing fame and fortune in Bollywood — have been abused in all sorts of ways by powerful men who dangle jobs or even just access to show business.
Since the Winstein scandal erupted, my timeline is peppered with variations of 'why isn't someone speaking out against the systemic culture of misogyny within Bollywood'.
The answer to this question is both simple and heartbreaking.
Remember Mahmood Farooqui, the co-director of Peepli [Live]? Last month, the Delhi High Court acquitted Farooqui of raping an American Fullbright scholar, reversing the seven-year imprisonment awarded by a sessions court earlier.
According to the judgment, a "feeble no" is actually a "yes" in the "instances of woman behavior". It further explained that "feeble hesitation can never be understood as a positive negation of any advances by the other partner". With one stroke, this judgment took back any headway that was made to clarify the complex idea of consent.
This wasn't the only case of sexual misconduct in Bollywood's news cycle this year.
In April, Mumbai Mirror broke news that Vikas Bahl, the director of films like Queen and Shaandaar, was being investigated for sexual assault at Phantom Films, a company that Bahl co-founded with Vikramaditya Motwane, Anurag Kashyap and Madhu Mantena. A young employee of the company alleged that Bahl "forced himself" on her during a trip to Goa.
The report also quoted a Phantom "stakeholder" claiming that there were "multiple victims". Bahl at the time had denied all charges. Six months later, the director seems to have escaped unscathed from what had the potential to be career-ending allegations. Not only does Bahl continue to be a part of Phantom Films, he is at the helm of the Hrithik Roshan starrer based on the life of math genius Anand Kumar.
The allegations against Bahl had followed an even more explosive scandal when The Viral Fever (TVF) founder, Arunabh Kumar was accused by a slew of women on social media of sexual harassment in March this year. Kumar's initial response to the allegations was "I am a heterosexual, single man and when I find a woman sexy, I tell her she's sexy – but this is only done in my personal capacity. I compliment women in my personal space and not at the workplace. Is that wrong?"
Three months after the allegations first came to light and two FIRs were filed, Kumar stepped down as CEO of TVF in June. He might have left his company, but he can be seen reprising his role of Yogi in the promo for season two of Pitchers, TVF's flagship show.
Three high profile cases of sexual transgression and the outcome for all was similar – the alleged perpetrators faced little or no consequences.
A largely unorganised industry, Bollywood continues to be unequipped to handle sexual harassment complaints. Normal routes of protection – HR complaints, direct confrontation and the police – don't work for women in most conventional industries (sexual harassment is rampant in every single industry from medicine to manufacturing around the world) and film sets are anything but regular workspaces.
Recently, when I mentioned the young A-lister with the penchant for lounging around in his underwear in his make-up room to people from the industry, few saw it as troubling behavior. "Boys will be boys" and "these things happen on a film set" — I was told.
Now, imagine if this beefy actor worked in a regular office and sat naked in his cubicle or decided to strip down in the middle of a meeting. In the real world, he'd be hauled up for harassment and indecent exposure, but in Bollywood he is called quirky.
When it comes to sexual harassment, the burden of proof unfortunately lies with the victim. How does a female technician then prove that her colleague groped her breast on set? Or, a journalist prove that an actor invited her into his study to show off his movie collection and then whipped out his penis? Or a struggling singer prove that a legendary singer forced her to watch him masturbate? Or how does an actress prove that she lost out on a film because she refused to give into the director's demands?
It's hard for those who have never experienced predatory sexual assault to understand the effect it has on the individual, but trust me when I say your first thought is not to document evidence.
I am not naming names because either the incidences didn't happen to me or (in the instances that it did) there's the crippling fear that no one would believe me. I want to believe that there are more enlightened men in Bollywood today but I am realistic enough to know that men still dominate this industry.
In just the last year, three men with connections to Bollywood have gotten away with sexual harassment. It is clearly not enough for just women to speak out. It is imperative that woke men challenge Bollywood's hyper masculine bro-code and call out sexual predators.
Comedian Tig Notaro, while talking about the Weinstein scandal to Steven Colbert said abusers are "everywhere", but the scandal is "cracking the glass." Hopefully, this noisy sisterhood that #MeToo has brought together online cracks some glass in Bollywood as well.
Entertainment
Laal Singh Chaddha, shot across 100 locations around the globe, finally wrapped up production in Mumbai.
Entertainment
Sooraj Pancholi was booked for alleged abetment to suicide in the case and is now out on bail.
Entertainment
Kamaal Khan in his plea said a film viewer cannot be prohibited from making comments about a film or its characters.