The Firstpost Playlist: Sóley, Vulpeck, Forndom and 'The Voice' sing to make your weekend
It's the weekend and you know the drill: We bring out our playlist. You bring out your headphones.
It's the weekend and you know the drill: We bring out our playlist. You bring out your headphones.
This time around we've got an eclectic mix hip-hop and EDM to jumpstart your weekend, a dash of stylish funk by American band Vulpeck, just a smidge of melancholy if you're in the mood to introspect, an anthem for the unrelenting cricket fans and a cover of an Aerosmith song by judges of The Voice.
'Drop' by Big Freedia
Big Freedia's claim to fame was when she got a chance to collaborate with Beyonce for her video Formation from her visual album Lemonade. Freedia also has her own reality series, Queen of Bounce, which has been running for five seasons.
If you are looking for a song to wake you up in the morning, this is it. Forget your morning coffee and listen to 'Drop'. Rather, drop everything and listen to 'Drop'. It's one of the best fusions of hip-hop and EDM, I've heard, and produced by EDM titan Diplo and DJ Snake, of course it would be. The video features Big Freedia dancing to the song with 'tweens' who (in my opinion) should have their own Step Up movie.
— Ankita Maneck
'Wait for the moment' by Vulpeck
A relatively new entrant to the funk scene, Vulfpeck is one of those bands you discover after spending a ridiculous amount of time on the 'interwebz' — that they made $20,000 from their 'silent' Spotify album only increases their edginess.
'Wait for the moment' is funk down to the most basic level even as it's impressively stylish — the song's cheerful, happy and irreverent tune might just urge you to dance, when no one's looking of course!
— Apoorva Sripathi
'Dauðra Dura' by Forndom
Forndom and multi-instrumentalist L Swärd's new album "Dauðra Dura", Swedish for the 'The Doors of Death', is quite the experience. The band urges listeners to "wander towards the worlds beyond ours". This album certainly transports the listener to an old Scandavian era, where Vikings must be brooding along with these ambient, atmospheric melodies. According to Forndom, Dauðra Dura is in its core a musical interpretation of Death and how it was viewed upon in the old north. This dark, subdued and thoughtful folk album succeeds in conveying this message with its haunting tunes. I secretly hope that the makers of Thor: Ragnarok discover this artist, because if the makers want to follow Norse mythology and portray a great battle where many Gods die, Dauðra Dura will be a great soundtrack for it!
— Siddhi Desai
'Ævintýr' by Sóley
Icelandic band Sóley's signature sound is that of melancholy — in tune with the week's dark skies and unrelenting pitter-patter of the rainfall in Mumbai. Ævintýr (Fairytale) is the band's macabre extension of all things dark, such as being buried without eyelids. The mercurial notes on the piano and a persistent fluttering of drums that keeps the pace and draws your interest.
Sóley is an experience, just like Sigur Ros.
— Vishnupriya Bhandaram
'Bob's Beat feat Mawe' by WDL
The 2016-17 cricket season has kicked off with the opening day of the first Test between India and New Zealand. What better a song to listen to then during the weekend than 'Bob's Beat' by WDL featuring the vocals of Mawe.
The song is one that all cricket fans will instantly recollect, as it was picked as the theme track of the 2015 World Cup. If there ever was a playlist specifically for the 'gentleman's game', it would be a crime to ignore this track.
— Amit Banerjee
'Desert of Song' by Between The Buried And Me
One of my friends told me that listening to this song immediately gives him a sense of calm. When I first listened to 'Desert of Song', my friends and I were anyway hanging out in a relaxed environment. So it wasn't tough to feel a sense of calm.
However, I knew that the true test of my friend's claim would be whether this song had any effect after a hard day's work at the office.
After five hours of tense breaking news situations, strict deadlines and a lot of stress in the office, I decided to take a five-minute break and began listening to this song.
As the song began, I looked out the window and saw it was raining. I didn't even realise that my stress was completely gone until the chorus began and I heard the lyrics: "It will rain, fall so slow. It will rain, down here. It will rain, fall so slow. It will rain, down here we're awakening...Desert of song, silence broken."

— Anshu Lal
'Dream On' by Alicia Keys, Miley Cyrus, Adam Levine, Blake Shelton (The Voice)
I love covers. I absolutely love it when someone takes a famous song and puts their own spin on it. 'Dream On' is probably one of the most covered songs out there, along with 'Stand By Me'.
This version, however, is powerful. It features in a segment of The Voice, a singing reality show, which has four judges: Alicia Keys, Miley Cyrus, Adam Levine, Blake Shelton.
Whoever arrange this version of 'Dream On' really knew what they were doing. After all, covering an Aerosmith song is not easy. Giving Miley Cyrus the hook, letting Alicia Keys start and giving way for Adam Levine to be himself (high-pitched and awesome) — all of this makes for a roof-busting three minutes.
My favourite of the lot? Alicia Keys. She's just a delight with her harmonies, soothing voice and the easy camaraderie she has with everyone on stage.

— Swetha Ramakrishnan

Find latest and upcoming tech gadgets online on Tech2 Gadgets. Get technology news, gadgets reviews & ratings. Popular gadgets including laptop, tablet and mobile specifications, features, prices, comparison.
Entertainment
Despite the ongoing vilification of their industry and of a young member of their professional fraternity that went on for more than three months, none of the big stars of Bollywood found the heart to speak up.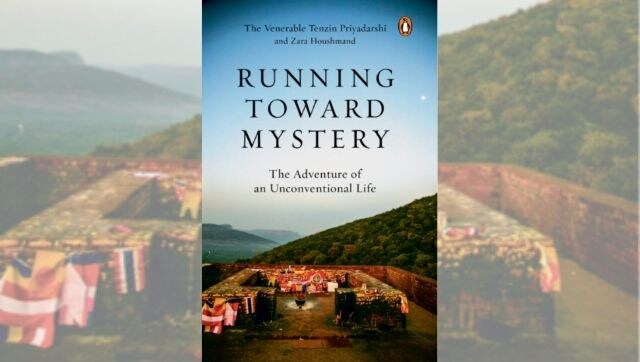 Lifestyle
In Running Toward Mystery, with Iranian-American writer Zara Houshmand, The Venerable Tenzin Priyadarshi records his lifelong journey as a seeker.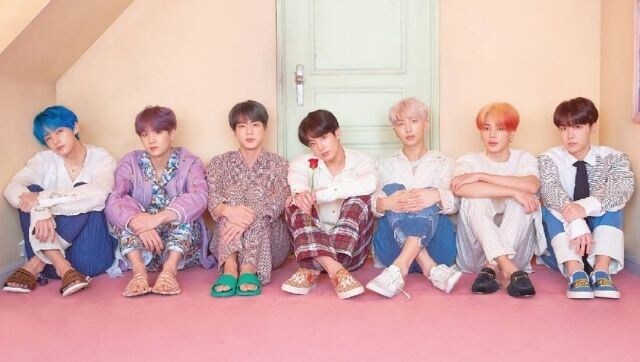 Entertainment
BTS' experience continues to expose the entrenched fissures around race, language and national origin in a music industry which purports to be global.