The Favourite trailer: The Lobster director Yorgos Lanthimos' surreal new film stars Emma Stone, Rachel Weisz
The Favourite is a period drama set in 18th century England, and it looks just as surreal and absurd as anything Lanthimos has ever made.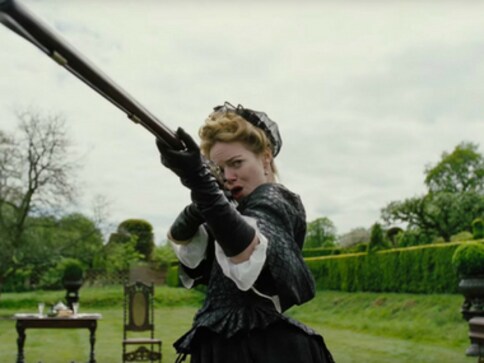 Yorgos Lanthimos, the filmmaker who has given us true pieces of absurd art with movies like Dogtooth (Oscar nominee for Best Foriegn Language Film), The Lobster (Oscar nominee for Best Original Screenplay) and The Killing of a Scared Deer, is returning with a biographical historical film titled The Favourite.
The trailer of the film was released today, and it looks just as surreal and absurd as anything Lanthimos has ever made. The movie is set in early 18th century when England is at war with the French. The story revolves around a frail Queen Anne occupying the throne and her close friend Lady Sarah who governs the country in her stead. When Abigail — the new servant—arrives, her charm endears her to Sarah who takes Abigail under her wing. Abigail sees this as a chance to return to her aristocratic roots and steps into the breach to fill in as the Queen's companion. Their burgeoning friendship gives her a chance to fulfill her ambitions and she will not let any woman, man, politics or rabbit stand in her way.
The Favourite has been directed by Yorgos Lanthimos, and the screenplay has been written by Deborah Davis and Tony McNamara. It stars Olivia Colman, Emma Stone, Rachel Weisz, Nicholas Hoult , Joe Alwyn, James Smith and Mark Gatiss.
The Favourite is slated to release on 23 November. Watch the trailer here.
Entertainment
Camille Vasquez, who serves as one of Johnny Depp's attorneys in his defamation fight with ex-wife Amber Heard, discredited Heard's abuse accusations.
Entertainment
Tom Cruise landed a helicopter on aircraft carrier USS Midway on Wednesday to kick off the film's world premiere, appearing alongside co-stars Miles Teller, Glen Powell, Jennifer Connelly and Jay Ellis.
Entertainment
Frémaux suggested the discussion around gender equality in the film is often framed unfairly, and that the festival selects films based only on their quality.