'The entire system has collapsed': Kamal Haasan sends distress message from Chennai
The actor who is known to stand up for causes is extremely disillusioned by the collapse of the state administration in Tamil Nadu.
The unprecedented rains in Chennai have left the city marooned and helpless.
The rich and privileged have not been spared either. However, Kamal Haasan who lives on the posh Eldams Road in Chennai's Teynampet area is relatively sheltered and safe from the deluge.
But many of his friends and relatives are hugely affected.
Speaking exclusively from his residence in Chennai, Kamal Haasan in an interview with Firstpost said, "To describe the situation as calamitous would be an understatement. If this can happen in Chennai can you imagine the plight of the rest of Tamil Nadu?"
"It's a nightmare for the poor and the middle class. The rich should feel guilty. I  am not so rich and yet I feel guilty when I look outside my window and see how people in my city are suffering," the actor adds.
He also lashed out at the powers-that-be for neglecting their civic duties. "The entire system has collapsed. It will take Chennai months to get back to normal even when the rains stop. Where is all of the taxpayer's money going? I don't take black money. I pay my taxes. What is being done for me and my people with my hard-earned money?"
Questioning the basic tenet of civil existence, the actor asks, "I have no God. And I definitely won't accept the authority and decisions of the self-appointed Gods— the politicians. The ruling party ,whoever they are, don't mind spending Rs 4000 crore for corporate projects. We are around 120 crore people in the country. Why not distribute all the Rs 4000 crore among us? That would make all Indians tri-crorepatis."
The actor who is known to stand up for causes is extremely disillusioned by the collapse of the state administration in Tamil Nadu.
He ended the conversation by saying, "I am truly sad and sick. I feel guilty for my being in a comfortable home. I earn very little compared to the government. But now when our state is in distress they are asking for donations to do what we appointed the government to do. Of course I will pay because I am constrained to respect the government's authority. The reason I pay is not to be perceived as one  the rich who suck on people, because I am not. I love my people truly. All this drama of rich and poor is a farce, though. The politicians give a damn about social equality as long as they remain in power."
Find latest and upcoming tech gadgets online on Tech2 Gadgets. Get technology news, gadgets reviews & ratings. Popular gadgets including laptop, tablet and mobile specifications, features, prices, comparison.
India
Sunil V Gaikwad has been arrested in Thane city of Maharashtra nearly three months after he jumped parole
Entertainment
Soumitra Chatterjee, who was admitted to a Kolkata hospital on 6 October after testing positive for coronavirus, is being closely monitored as the actor has "several co-morbidities."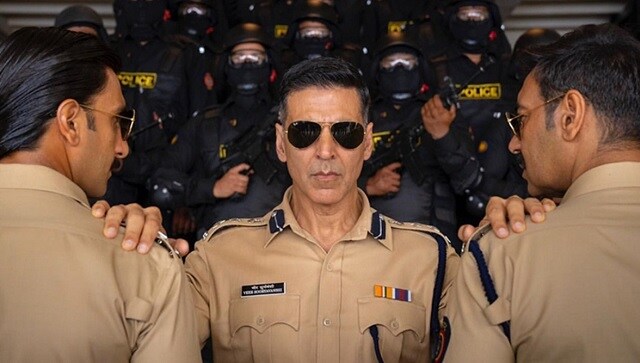 Entertainment
Sooryavanshi producer says releasing the film in Diwali, after the Centre approved reopening of cinema halls from 15 October, was not possible, since it cannot be released "with less than one month of promotion"