The curious case of Varun Dhawan and his traffic selfie with a fan — decoded
Varun Dhawan clicked a photograph with a fan amidst heavy traffic which deeply angered the Mumbai Police — but we have some very pressing questions.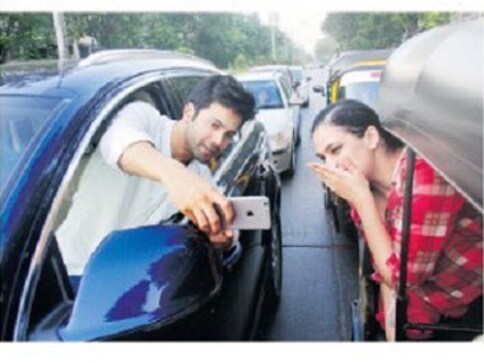 The latest piece of absolutely unnecessary information that I have consumed today is the fact that Varun Dhawan was riding in his car.
It was cruising along a busy Mumbai street. As it was cruising along, Dhawan popped his head out of said car. An auto with an enthu Varun Dhawan fan was cruising (lol jk, bumping along) next to the car. Dhawan and fan popped their heads out of car and auto respectively, and proceeded to click a selfie in the middle of heavy traffic. This seems to have angered the Mumbai Police who expressed their wrath via a hostile E-Challan and a very strongly worded tweet. Ooo.
.@Varun_dvn These adventures surely work on D silver screen but certainly not on the roads of Mumbai! U have risked ur life,ur admirer's & few others. V expect better from a responsible Mumbaikar & youth icon like U! An E-Challan is on d way 2 ur home. Next time, V will B harsher pic.twitter.com/YmdytxspGY

— Mumbai Police (@MumbaiPolice) November 23, 2017
Here is the picture that Dhawan clicked with Enthu Fan. 
Dhawan has since, swiftly issued an apology and promised to be more careful the next time.
My apologies 🙏 Our cars weren't moving since we were at a traffic signal and I didn't want to hurt the sentiment of a fan but next time I'll keep safety in mind and won't encourage this. https://t.co/MEJk56EksG — Varun Dhawan (@Varun_dvn) November 23, 2017
Now all of this is well and good. But what I need to know is — who clicked the picture of Dhawan clicking a picture?
It doesn't look like CCTV footage, owing to the fact that it's too close to the car and auto in question — plus the frame of the photograph is too perfect to be clicked by a little device hanging off a 8ft pole on the road. And really, when has CCTV footage ever looked this clear? (I mean hello? We've all watched Castle, we know how this works).
It couldn't have possibly been the paparazzi, because well, they're a lot of things, but they aren't The Flash. They definitely wouldn't have made it in time.
Perhaps it was the auto wallah? The angle of the photograph would correspond with this theory, kind of. Or was it Another Enthu Fan? One who got off in the middle of the road and clicked a picture of Dhawan clicking a picture? (creep alert max). A paparazzo suspended in thin air a la Spiderman? A beggar on the road who was handed a camera and told to click a photo of the photo?  Varun Dhawan's driver, perhaps?
Dhawan: Hey Shamsher, I'm gonna roll down my window yeah?
Shamsher (we're exercising our creative license here): Yeah? Cool.
Dhawan: Imma click a selfie with this sweet fan in the auto. Why don't you whip out of the car real quick and take a picture of me doing that?
Shamsher: That's...weird?
Dhawan: It'll be good for PR. Just imagine tomorrow's headline — 'This is how dedicated Varun Dhawan is to his fans — see pic below'
Next Morning after checking Twitter
Dhawan to Shamsher: Er... So.. That didn't go according to plan..
***
Or maybe, it was Dhawan's Judwaa 2. 
Entertainment
In a post on Twitter, the 61-year-old music director dedicated the award to his parents and mentors
Entertainment
We fondly remember Rang De Basanti today on its 17th anniversary that led to corruption becoming a subject of fierce debate in India after the major success of this film among youngsters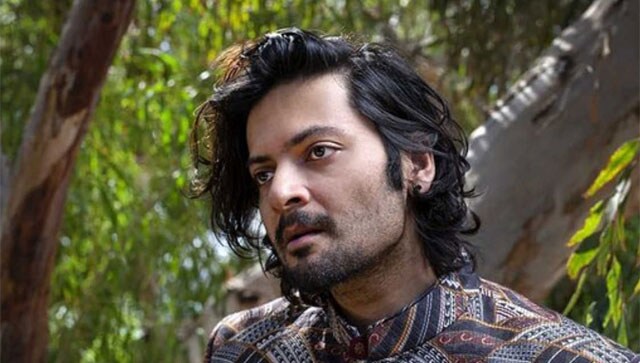 Entertainment
Fazal essays the role of Zafar in the popular buddy comedy film franchise, which started with 2013's 'Fukrey', followed by a sequel 'Fukrey Returns' in 2017.