The Crown's Princess Margaret, actress Vanessa Kirby says no one better than Helena Bonham Carter to take over the role
Vanessa Kirby's will be next seen in Mission: Impossible - Fallout, alongside Tom Cruise
Paris: Vanessa Kirby, who became an international star with her portrayal of Princess Margaret in The Crown, believes Helena Bonham Carter is perfect to take forward the journey of the fan-favourite character on the show.
Vanessa Kirby and Helena Bonham Carter, who will play Margaret from third season onward on the Netflix show, have bonded over their shared love for the role.
"I love her (Carter), she is such a lovely person. She loves Margaret and has been texting me some pictures of her in the wig and the costume," Kirby told Press Trust of India in an interview.
"I'm really excited for her. She is having the best time. I can't think of a better person to play Margaret," she added.
Kirby says she is still surprised by the popularity of the show as people have often told her they binge-watched it. As far as Margaret is concerned, she feels she was "lucky" to have played her.
The 31-year-old actor was in Paris for the premiere of Mission: Impossible - Fallout, her latest acting assignment.
(Also read: Netflix releases first look of Helena Bonham Carter as Princess Margaret in The Crown season 3)
Find latest and upcoming tech gadgets online on Tech2 Gadgets. Get technology news, gadgets reviews & ratings. Popular gadgets including laptop, tablet and mobile specifications, features, prices, comparison.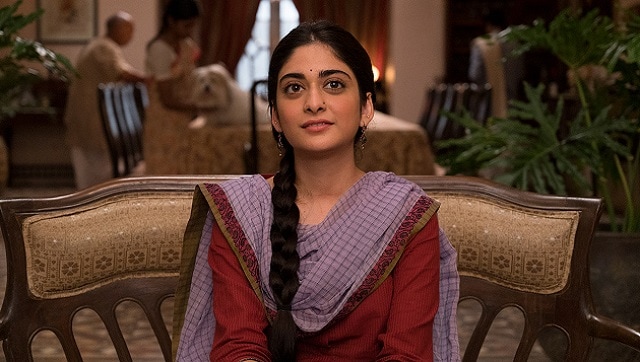 Entertainment
Vikram Seth's 1993 book was both evocative and transportive. But Mira Nair's BBC adaptation gets only half the job done.
Entertainment
What makes The Haunting of Bly Manor different from other adaptations of Henry James' The Turn of the Screw? The short answer seems to be: more ghosts.
Entertainment
Aftab Shivadasani joins a long list of Bollywood actors to shift to the streaming space, with his debut series Poison 2, on Zee5.