The Crown season 1 review: This Netflix original does a great job of setting stage for history to unfold
The sad truth about The Crown is that it's difficult to align yourself with the protagonists because their "struggles" are with themselves, about themselves, and within their own cordoned-off immediate circle of elites
It seems almost like an affront to talk about a $130 million television extravaganza about someone who's headed a public office for 63 years in one of the most elite, and arguably obsolete, positions known to us — the reigning British monarch — just a few days after the great American tragedy unfolded right in front of us. But let's assume for a while that the world isn't reeling in the after-effects of the US elections, to look at The Crown: Netflix's most lavish, opulent, and hella expensive new series about Elizabeth II (Queen of the United Kingdom, Canada, Australia, and New Zealand; Head of the Commonwealth and the queen of 12 countries that have become independent since her accession), that huggable, white-haired matriarch of the British royal family; she who admonishes Prince William, who Prince George calls "Gammy", and who's been the master of the royal wave for the past eight decades!
The Crown's 10-episode first season begins a time long before Elizabeth was the white-haired great-grandmother that she's today; it begins in 1947 before her wedding to Prince Philip of Greece and Denmark, the day he renounced his Greek and Danish titles, converted from Greek Orthodoxy to Anglicanism, and adopted the name and style "Lieutenant Philip Mountbatten" (he was later given the title Prince Philip, Duke of Edinburgh, and was granted the style "His Royal Highness"). Back when she was still a princess, she was fondly called "Lilibet" by those close to her.
The series opens with her father King George VI (yes, the one with the speech impediment, played brilliantly by Colin Firth in The King's Speech) spitting out blood, days before Lilibet's wedding (watching this in 2016, we know that the king obviously has lung cancer caused by his compulsive smoking; in 1947, he and his doctors were unaware). The king is dying, the princess is marrying an "outsider", and Winston Churchill (between his two terms as the British PM) is spewing insults at the outsider's family (Prince Philip's uncle was Lord Mountbatten, who's often accused by fellow Brits of having "handed India the independence") at the wedding.
The Crown does a great job of setting the stage for history to unfold. We know that the marriage goes on, that it has continued to last for nearly 70 years; we know that Churchill will be PM again (and face opposition because of his age), we know that the king will die in a few years, making a 25-year old Lilibet, Queen Elizabeth II. We know all of this, and yet we keep watching!
This is what The Crown does best: it manages to make a real life story (that we're quite familiar with) about very public figures, intriguing. In their podcast, TV editor Liz Shannon Miller and television critic Ben Travers discuss viewer opinions about spoilers, and why we watch TV shows in which we know the ending going in. This perfectly applies to The Crown: great television is great storytelling, and creator and writer Peter Morgan does a fine job of weaving the storylines, going back and forth between 1937 and 1955 to show us Elizabeth's life from a young girl to a very young monarch, her relationships with her husband and her family, and her interactions with the politicians of her time (especially with an experienced and much senior statesman like Winston Churchill). All while maintaining a certain level of suspense.
Filmed lavishly and unfolding gradually, each episode unravels a little more about the public enigma that a British monarch can be: private moments between the young princess and her dying father, her relationship with her more-rebellious sister (the late Princess Margaret), her patience with her husband's constant dissatisfaction at giving up his naval career, and the inner turmoils of a young woman who finds herself with all the wealth and status in the world and yet strangely alone in the midst of it all, are wonderfully laid out for the discerning viewer.
Terrific attention to detail (from the casting of the actors to their body language in playing such historic figures), elaborate costumes and set pieces, and a generally high adherence to actual facts, are the clear winners. So are the actors themselves: Claire Foy is pitch perfect as the Queen, transforming herself into a larger-than-life character with relative ease; Matt Smith (Doctor Who fans will know him as the Eleventh Doctor) is on point as the affable, charming prince who's still capable of making slightly off-colour remarks; and John Lithgow (the erstwhile Trinity, almost making us forget his "Hello, Dexter Morgan" days) is utterly splendid as Winston Churchill, magnificently brutish and intimidating as the "British Bulldog" and remarkably vulnerable in moments where he's reflecting on his young daughter Marigold's death.
Those are the highlights. Unfortunately, while watching The Crown, you can't help but feel disappointed. Not only does the royal family's self-importance and inherent elitism ("The crown is above all", "The crown is God's duty") feel out-of-date in 2016, but even for a fan of period drama, it's difficult to actually feel invested in their trials. Elizabeth was young when she became monarch, but the drama and tension surrounding her accession to the throne, on the show, seems unnecessary for two reasons: (1) unlike her father (who had been thrust in the role of monarch when his older brother David, the rightful heir to be King Edward VIII, abdicated the throne after just 11 months, because he wanted to marry a twice-divorced American socialite whose previous husbands were both still alive), she was always next in line to the throne, so it couldn't have been THAT big a surprise, and (2) in a time when we were desperately hoping for the first female American President, Elizabeth being Queen wasn't even trailblazing (there had been plenty of female British monarchs, as recently as Queen Victoria in 1901).
Episode 7, Scientia Potentia Est, begins with a young Elizabeth studying the Constitution with the Vice Provost at Eton; he teaches her that "there are two ways to govern: the dignified way and the efficient way." Politicians govern efficiently, while the monarch must govern in a "dignified" manner. When Elizabeth asks the Vice Provost if he teaches this to all his students, he shakes his head and shows her a book of Geometry. "This is what others learn," he informs her. When she quietly asks him if she should study Geometry too, he responds, "Oh no, that would be undignified." What promises to be a great episode (a never-been-properly-schooled Elizabeth hires a tutor to give her general lessons so that she can hold her own among Churchill, his colleagues, and other politicians a monarch usually interacts with) fizzles out a bit at the point when, after a lesson, she's making small talk with her tutor about horse racing, Elizabeth (and the viewers) realises that she knows far more about breeding and racing horses than her esteemed tutor. There's a relief (and a spot of triumph) on her face, which may have been the true emotion felt by the real Queen. But as the viewer, you can't help but feel short-changed. Are we supposed to rejoice at the fact that the poor Queen finally realised she is as worthy as the intellectuals she's so self-conscious in front of, because she serves God and knows about horses?
And that's the sad truth about The Crown: it's difficult to align yourself with the protagonists because their "struggles" are with themselves, about themselves, and within their own cordoned-off immediate circle of elites (other royals, the Church of England, the government). Princess Margaret's romantic saga with a divorced Peter Townsend doesn't make you lovelorn; unlike the royals, the fact that public sentiment was for them to be married makes us more interested in knowing about the average Brit at that time: liberal and progressive. Episode 4, Act of God, about the terrible Great Smog of London in 1952, is more interesting for the way it affected the common man rather than Elizabeth's internal struggle about the pressure to ask Churchill to step down. Renowned British writer for The Guardian, 93-year old Harry Leslie Smith wrote a beautiful piece about how The Crown's (and other period dramas') portrayal of history is an insult to his generation's struggles. A post-WWII and pre-Cold War Britain is a fascinating subject from the point of view of the non-rich and the non-super-privileged. Maybe a TV show about that might be more revealing of the times? The fault is not of The Crown because, let's face it, Downton Abbey did it years ago, and we ate up the six seasons of the Crawley family's "struggles" hungrily. But somehow, Julian Fellowes' humour and the fact that it was all make-believe made it easier to consume. The Crown, on the other hand, is real. And its reality feels way out-of-touch!
The Crown: ★★★✰✰
Best episode: Episode 9, Assassins (★★★★⭐)
A wonderful exposition of human ego and frailty, the episode's highlights are Winston Churchill's interactions with the artist who painted his infamous 80th birthday portrait. Churchill hated the painting and his wife burned it after his death. Much furore ensued. Also, the artist George Sutherland is played by Stephen Dillane (Stannis Baratheon on Game of Thrones).
Must watch only if: You're a die-hard Downton Abbey fan, you love over-the-top period costumes, you're a sucker for drama-where-there-isn't-much, and if you're a John Lithgow fan (although, who isn't?).
Best way to watch the show: The Crown isn't really binge worthy, like most other Netflix shows. If you really must, watch the 10 episodes back-to-back with a handy drinking game in tow: take a sip of (insert name of preferred drink) every time someone on the show says, "the crown". It's fun!
What's next?
Season 2 of The Crown has already been commissioned. The series is slated to have six seasons in all, up to the Queen's present-day life.
Gossip about The Crown
Prince William and the Duchess of Cambridge are totally cool about the portrayal of their own lives in upcoming seasons. Dun dun dunnn!
World
Royal officials said in a statement that the 95-year-old monarch "has reluctantly accepted medical advice to rest for the next few days"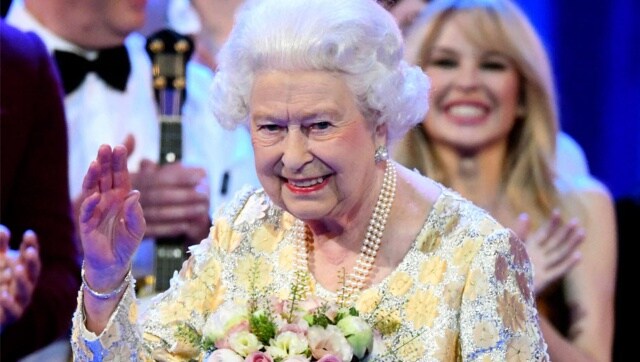 World
The 95-year-old British monarch was filmed on a phone as she visited Cardiff to open the Welsh parliament on Thursday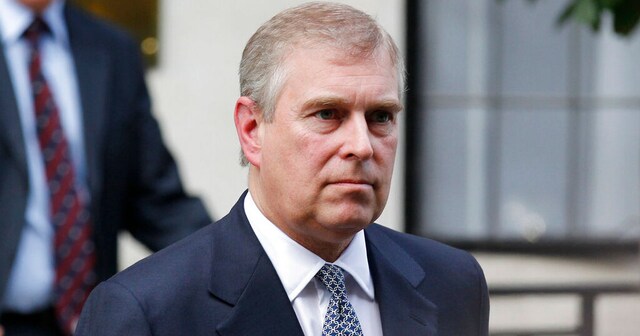 World
Andrew, 61, has been banished from public royal duties amid the scandal over his friendship with convicted pedophile Epstein, who killed himself in a federal detention center