The Crown: Queen Elizabeth II reportedly upset with Prince Philip's portrayal in Season 2 of Netflix series
The Crown, aired on Netflix, has been created and principally written by Peter Morgan.
The Crown, Netflix's popular series on the life of Queen Elizabeth II, is scheduled to air its third season soon. A report in the Express claims that while the Queen considerably enjoyed the first season of the show, she is upset with a certain episode in the second season.
The episode in question depicts her son, Prince Charles facing a harsh environment at his boarding school Gordonstoun. The episodes revolve around how Charles struggles to cope with the hostile environment at his school, while facing bullies. The torment that the prince had to face was a supposed result of his father Philip's stringent decision to admit him to Gordonstoun against Elizabeth's wish of putting him in Eton (as depicted by the series).
The report states that Elizabeth was upset with such a portrayal of Philip, especially since she was aware of the fact that many across the world would consider such depiction to be a genuine reflection of the royals' lives.
She was said to be particularly 'annoyed' at Philip's representation of a strict, unfeeling father who stresses on his son's upbringing in such an environment despite repeated pleas from Charles and Elizabeth. This, as per the report, was "simply untrue."
The Crown has been created and principally written by Peter Morgan.
India
Queen Elizabeth II, who died aged 96 at her summer residence Balmoral Castle in Scotland on 8 September, will be laid to rest at Westminster Abbey on 19 September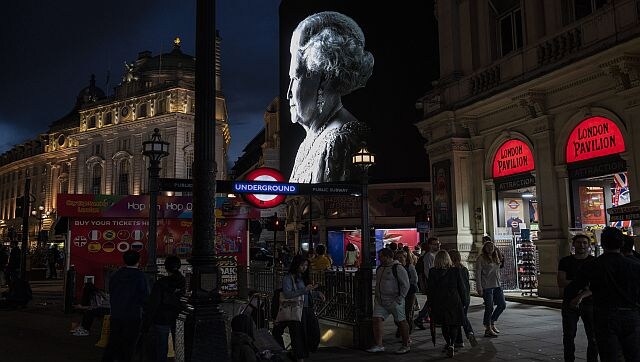 World
The British monarchy consists of various strands of branding: the institution, the Commonwealth realms, the royal family and its individual members. Queen Elizabeth II arguably brought all of these strands into one global package that is like a corporate brand in a number of ways
World
Markets in the UK are experiencing over ten times the volume of daily searches for corgis. The prices of dogs loved by the late Queen Elizabeth II have also doubled to new highs since the monarch's funeral last week