The Big Sick duo Kumail Nanjiani-Emily V Gordon's Little America gets series order from Apple
Apple has given a go-ahead to Little America, a half-hour anthology series based on real-life stories of immigrants who have migrated to the United States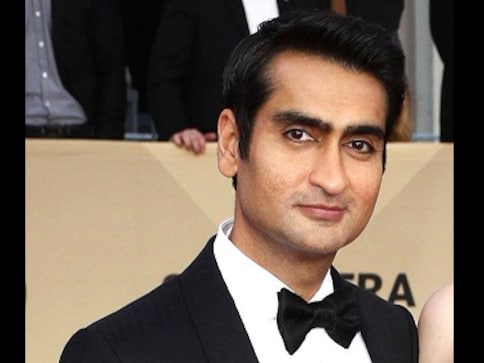 Los Angeles:  Apple has given a go-ahead to Little America, a half-hour anthology series based on real-life stories of immigrants who have migrated to the United States.
The tech giant has handed out an eight-episode order to the series which hails from The Big Sick duo Kumail Nanjiani and his wife Emily V Gordon, according to The Hollywood Reporter.
The project is written and executive-produced by Nanjiani and Gordon along with Lee Eisenberg, who will be serving as the showrunner on the series. Joshuah Bearman and Joshua Davis will executive produce the series for the magazine, with Arthur Spector as co-executive producer.
According to deadline.com, the project was initially taken up by Apple in February to develop for straight-to-series consideration. This show will be joining Are You Sleeping, starring Octavia Spencer, in the to-go-series format under the tech giant. Other series in pipeline include a Reese Witherspoon and Jennifer Aniston-starrer and a comedy featuring Hailee Steinfeld playing poet Emily Dickinson, according to tvline.com
Inspired by the true stories featured in Epic magazine, the series will go beyond the headlines to look at the funny, romantic, heartfelt, inspiring and surprising stories of immigrants in America, when they are more relevant now than ever.
With inputs from The Associated Press.
Entertainment
Aftersun's final act shows Calum and Sophie dancing to Queen and David Bowie's Under Pressure. Feelings are felt. Emotions are stirred. A tear or two rolls down. Perhaps, in the afterlife, Calum is happy that Sophie is trying to process her trauma instead of passing it on to her child.
Entertainment
In the last years of her life, Gina Lollobrigida's name more frequently appeared in articles by journalists covering Rome's courts, not the glamour scene, as legal battles were waged over whether she had the mental competence to tend to her finances.
Entertainment
Jeff Beck died Tuesday after "suddenly contracting bacterial meningitis," his representatives said in a statement released Wednesday. The location was not immediately known.