The Big Sick duo Kumail Nanjiani-Emily V Gordon's Little America gets series order from Apple
Apple has given a go-ahead to Little America, a half-hour anthology series based on real-life stories of immigrants who have migrated to the United States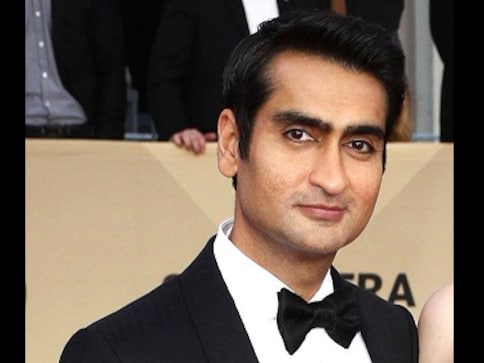 Los Angeles:  Apple has given a go-ahead to Little America, a half-hour anthology series based on real-life stories of immigrants who have migrated to the United States.
The tech giant has handed out an eight-episode order to the series which hails from The Big Sick duo Kumail Nanjiani and his wife Emily V Gordon, according to The Hollywood Reporter.
The project is written and executive-produced by Nanjiani and Gordon along with Lee Eisenberg, who will be serving as the showrunner on the series. Joshuah Bearman and Joshua Davis will executive produce the series for the magazine, with Arthur Spector as co-executive producer.
According to deadline.com, the project was initially taken up by Apple in February to develop for straight-to-series consideration. This show will be joining Are You Sleeping, starring Octavia Spencer, in the to-go-series format under the tech giant. Other series in pipeline include a Reese Witherspoon and Jennifer Aniston-starrer and a comedy featuring Hailee Steinfeld playing poet Emily Dickinson, according to tvline.com
Inspired by the true stories featured in Epic magazine, the series will go beyond the headlines to look at the funny, romantic, heartfelt, inspiring and surprising stories of immigrants in America, when they are more relevant now than ever.
With inputs from The Associated Press.
Entertainment
Dil Bekaraar does a great job of building the world of DD, Campa Cola, and imported perfume. It adds to it with the music and opening credits, which immediately place you in that world.
Entertainment
"Thoughtfulness doesn't really sound like a superpower. But it is! And it's required in every superhero, to be successful and compassionate. And every human can have that superpower too," says Jeremy Renner, who reprises the role of Hawkeye in Marvel's new spin-off show.
Entertainment
"Our movie doesn't show the breaking up of the Beatles," Peter Jackson said, "but it shows the one singular moment in history that you could possibly say was the beginning of the end."