The Alienist review: 19th century New York, strong cast, spooky story shine in historical crime thriller
New York, 1896. A serial killer is on the loose and alienist (what early psychiatrists were called) Dr Laslo Kreizler must halt this murderous spree.
New York, 1896.
This is a New York where the streets are still illuminated with gas lights, where horse-drawn carriages ply the cobbled streets, where crowds of poor immigrants are crushed into hovel-like tenements, where the police force is corrupt, where the Statue of Liberty has been opened to the public only 10 years ago. A New York that is full of muck and grime — and where a serial killer is on the loose.
The killer's latest victim is a 12-year-old boy named Giorgio Santorelli, the son of a destitute Italian family, who dresses up as a girl and works as a prostitute under the moniker 'Gloria'.
It is with the discovery of Giorgio/Gloria's mutilated body that Netflix's period crime drama The Alienist kicks off, and the gruesome beginning is an indication of the grislier events that will unfold.
Based on Caleb Carr's book of the same name, The Alienist refers to one of its protagonists — Dr Laszlo Kreizler (played by Daniel Brühl), an expert in abnormal psychiatry. As a slide at the start of every episode (and the book) informs us, in the early days of Psychology, it was believed that people who suffered from mental illnesses were 'alienated' from their true nature; therefore those who studied/treated them were called 'alienists'.
Dr Kreizler mainly works with disturbed children at his institute; his opinion is also frequently sought in cases involving the criminally insane. In manner, he is somewhat of a Sherlock Holmes — compassionate to his fellow men but with no time for the foibles of his intellectual inferiors, not much given to social graces, and with a disdain for the 'legwork' involved in solving crime (preferring to use, like Holmes, Poirot et al, his 'grey cells'). Kreizler's Watson is John Moore (Luke Evans in the role), a crime reporter/illustrator with the New York Times and a member of the social aristocracy. Where Kreizler is all about thought, Moore is all about action; where Kreizler is 'above' human emotion, Moore is all emotion — an inherently decent man who is struggling with an alcohol addiction after losing his brother, and being cuckolded by his fiancée.
This isn't a crime-solving unit of two though — Kreizler and Moore are helped by: 1. Sara Howard (Dakota Fanning), a family friend of Moore's and the first woman to be employed by the New York Police Department; 2. Marcus and Lucius Isaacson (Douglas Smith and Matthew Shear) two detectives with a penchant for new-age methodology like dactyloscopy (fingerprint identification) and the Bertillon System (ID-ing criminals by their physical measurements); and 3. Theodore Roosevelt (Brian Geraghty), yes, he-who-would-be-President-of-the-United-States, but is at that time, commissioner of the New York Police.
The cast of characters is rounded off by Kreizler's staff — Cyrus, Mary and Stevie (played by Robert Wisdom, Q'orianka Kilcher and Matt Lintz, respectively), all of whom he's rescued and rehabilitated, and who are in turn fiercely loyal to their benefactor.
Roosevelt is dealing with a crisis of sorts at the police department when we first meet him. The bulk of his officers are still loyal to the previous chief (recently retired), his old school method of functioning, and all embroiled in his web of graft. When the Giorgio/Gloria murder comes to light, Roosevelt entrusts the case to Kreizler and Moore, offering them the aid of the Isaacsons and Sara Howard, because he cannot trust his own department to carry out an honest investigation. Roosevelt's suspicions regarding his men is borne out; Sara finds that the cops have been hiding the details of at least two slayings similar to Giorgio's — again, cross-dressing boys who worked as prostitutes, and were found mutilated. Kreizler meanwhile, connects these murders to the death of two of his own patients, and it becomes evident that they have a serial killer on their hands.
Even as the group goes about their sleuthing — each playing to his/her strengths — the killer continues his spree, abducting young boys from the city's whorehouses, before leaving their broken bodies in a public place. Meanwhile, pressure is being brought on Roosevelt to not apprehend the killer — who may just be the scion of one of New York's richest and most powerful families. Kreizler and company too are threatened at various turns — by the killer (who is carefully following their investigation), by a society that doesn't believe in these 'newfangled' methods, and by the corrupt cops who want to protect their hefty bribes. To top it all, there's some personal friction in the form of crossed romantic connections between Moore, Kreizler, Sara and Mary.
As all of these strands in the story play out, there's plenty to keep you engrossed right through the 10 episodes of The Alienist. Luke Evans and Dakota Fanning's portrayals of John Moore and Sara Howard feel a little forced at first, but they gradually grow on you until you're quite fond of them by the end. Daniel Brühl is no Benedict Cumberbatch (or Anthony Hopkins, if we compare Kreizler to Dr Hannibal Lecter, but without the cannibalistic tendencies); his persona can seem a little one-dimensional at times, but is fortunately infused with greater depth in the later episodes. The supporting cast is well chosen, with Brian Geraghty especially doing a fairly good impression of Roosevelt. The atmospherics of late 19th century New York are perfectly captured, and the growing city — with all of its attendant chaos and spooky nooks — makes for a perfect setting for a crime spree. The mix of real and fictional characters invests the proceedings with a sense of the 'historical' — creating the illusion that this might have happened; even if specific details are made up, the broad brushstrokes could be drawn from a real past.
The Alienist does not tell as tight a story as it should, though. Some slacking of tension is entirely understandable — you need the red herrings, the character monologues, the sleuths always being a step behind the criminal, as narrative devices. After all, a good mystery mustn't unravel too quickly, and unlike the viewer (who has access to crucial pieces of information) the characters cannot be omniscient right from the get-go. But several developments are not entirely plausible — why do the police care beyond a point about Kreizler's investigation, even after it becomes evident that his conclusions are not detrimental to their interests? Why does the pressure on Roosevelt, to shield the perpetrator, continue? Why is one of the city's powerful financiers interested in the case? Who attacks Kreizler and Moore when they're travelling in a place far from New York, hoping to retrace the killer's past? And why is a pointless and hurried romance for Marcus Isaacson squeezed into the proceedings?
It's then a sign of how solid the central premise is that these points do not make The Alienist any-the-less binge-able. Whether or not you can stand the gore (leave aside the murders themselves, one scene shows the Isaacsons and Kreizler slicing into a very real-looking human brain), there's enough classical detection and 'let's-get-into-the-mind-of-a-killer' insight — to keep you hooked.
In the end, The Alienist wins with its depiction of the pioneering days of forensic science and psychology in crime detection. Think of it as a Mindhunter, but in the period drama mould. That it manages to pack in some social commentary — on the state of housing, asylums, the people who slip through the cracks — makes it even better.
Find latest and upcoming tech gadgets online on Tech2 Gadgets. Get technology news, gadgets reviews & ratings. Popular gadgets including laptop, tablet and mobile specifications, features, prices, comparison.
Entertainment
Former contestant Rashami Desai also entered the Bigg Boss 14 house to support Vikas Gupta, as per the Weekend Ka Vaar promo
Entertainment
Pitta Kathalu, Netflix India's maiden Telugu Original, will feature Eesha Rebba, Saanve Megghana, Lakshmi Manchu, Amala Paul, and Shruti Haasan among others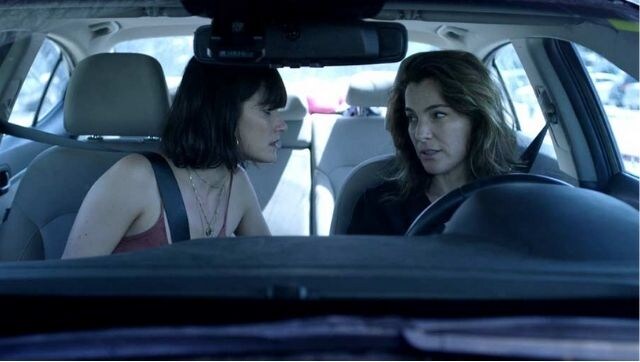 Entertainment
As a psychological drama, Losing Alice feels too self-conscious to be enjoyable or even provocative