The Kasab blood lust: Public execution as tamasha
Ram Gopal Varma and Anna Hazare have something in common. They both wish Kasab had been hanged in public. Remember, once we pilloried the Taliban as savages for doing exactly that?
Early last year I happened to share a shuttle van with a woman whose brother died in 26/11. She talked about her struggle in coping with the horror of that day, of picking up the pieces of her life afterwards. But to my surprise, she showed little interest in seeing Ajmal Kasab hang. It didn't stem from wide-eyed peacenik naiveté. She just didn't have that kind of blood thirst. She didn't think it would achieve anything.
I was reminded of her when I read that our most famous living Gandhian, Anna Hazare, wished Ajmal Kasab had been hanged in public. Now that Kasab is dead, the attention has turned to the secrecy of the execution as if a nation that is addicted to watching the blow-by-blow manufactured reality of Bigg Boss and Roadies feels cheated at having been deprived of the voyeuristic pleasure of witnessing the death of this 25-year-old.
In this deep, dark and not-at-all secret desire, our paragon of moral uprightness Anna Hazare has found common ground with that purveyor of ripped-from-the-headlines  Bollywood schlock — Ram Gopal Varma.
"(I)t must be said that in the way it was done so completely out of the blue, was very akin to a sudden orgasm without having even a teeny weeny bit of foreplay… Many including me would have relished seeing Kasab being lynched and tortured before being put to death."
I have no truck with those  who want to romanticise the boy-terrorist. I don't care that he sang Mukesh's hum chhod chale is mehfil ko, or that he missed his mother, or asked his lawyer for attar. Nor do I want to know his last words. But surely there is a difference between being a softie on Kasab and one who does not want to lynch him in the public square.
Not so long ago we pilloried the Taliban as  savages who banned Bollywood films in theatres but packed stadiums with cheering crowds who could watch convicted adulteresses being stoned to death. Now the likes of Ram Gopal Varma  are more than happy to cast the first stone. The irony is that while Varma wants us all to be part of the hanging, professional hangmen are harder and harder to find in India. MP, Maharashtra, Assam, Bihar, Delhi have had no hangmen for a decade now reports The Telegraph.
We don't have the guts to say we want public execution as mass entertainment. So instead we say it is about closure for a grieving nation, a sort of communal catharsis. Or it's about a deterrent for all those other would-be terrorists out there.
The Chinese writer Yiyun Li remembered how as a little girl growing up in China she would be taken on school trips to see public executions. The prisoner would be paraded from neighbourhood to neighbourhood while someone read out their crimes. Sometimes the prisoner's vocal cords would be cut so he couldn't denounce anyone back at his own denunciation ceremony. If it was meant to be an example, it was hardly an effective one.
"It was quite festive, because you got to leave your school or daycare," she recalled. "I would run into my sister (who was in elementary school) a the denunciation meeting, which was fun."
Years later she wrote a novel, The Vagrants, about what happens when death becomes a spectator sport.
A few blocks away, a truck driver grabbed his young wife just as she rose from bed. One more time, he begged; she resisted, but when she failed to free her arms from his tight grip, she lay open for him. After all, they could both take an extra nap at the denunciation ceremony, and she did not need to worry about his driving today. In the city hospital, a nurse arrived late for the morning shift because her son had overslept, and in a hurry to finish her work before going to the denunciation ceremony, she gave the wrong dose of antibiotics to an infant recovering from pneumonia; only years later would the doctors discover the child's deafness, caused by the mistake, but it would remain uninvestigated, and the parents would have only fate to blame for their misfortune.
 When executions become public they also become mundane. "We got used to it," Li said. "We would go on a field trip and then get on with our own lives."
That woman on the shuttle bus who had lost her brother didn't want to "forgive" Kasab per se. But she  took no pleasure in baying for his blood while his masters in Pakistan churned out many more killers like him. In that she was much like actor Ashish Chowdhry whose sister Monica and her husband were killed on 26/11 as well.
"Why should I rejoice Kasab's death?" he tweeted. "I will rejoice when lil' innocent children will stop being taught to kill in the name of God n Religion." This is not about being holier-than-thou and turning the other cheek. It's just understanding that Ajmal Kasab was "just an errand-boy with a gun"
"Justice is done to a small part of a huge problem," he told the Times of India. "I'm a father, I don't want to set that as an example for my children."
But Ram Gopal Varma will rush in where Chowdhry fears to tread. His film on 26/11 is almost complete and a jubilant Varma says now "as a perfect icing on the cake, I got this ending of Kasab's hanging."
Thus food, sex and death have already come together in the short, brutal life of Ajmal Kasab as scripted by Ram Gopal Varma. Ajmal Kasab did not hang in the public square but he will become public entertainment. Coming soon to a theatre near you.
Our trees bear strange fruit, indeed.
Find latest and upcoming tech gadgets online on Tech2 Gadgets. Get technology news, gadgets reviews & ratings. Popular gadgets including laptop, tablet and mobile specifications, features, prices, comparison.
World
The Pakistan government today gave its consent for a team of Indian legal experts to visit Islamabad this week to finalise the terms of reference for a Pakistani judicial commission that will go to Mumbai to gather evidence on the 2008 terror attacks.
India
Mumbai terror attack conspirator David Headley had conducted a recce of Bal Thackeray's heavily-guarded residence 'Matoshree' in suburban Bandra in 2008, and found that Shiv Sena chief was a "sitting duck".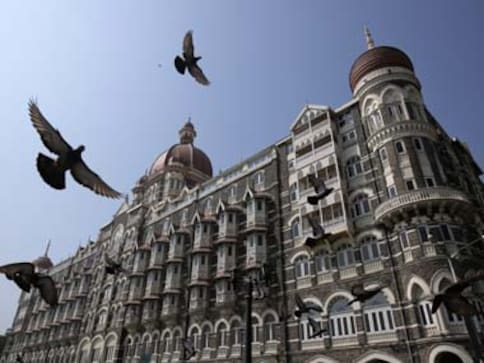 India
26/11 Mumbai terror attack: 10 years ago, as Mumbai grappled with the four-day siege, many heroes emerged. While some lived to tell the tale, others sacrificed their lives to ensure hundreds were rescued from the horrific shooting and bombings that followed. Here are some of the key people associated with the 2008 Mumbai terror attacks.