The 15:17 to Paris — Picking real-life heroes over actors lends authenticity to Clint Eastwood film
While the reviews for The 15:17 to Paris have been mixed, Clint Eastwood's film definitely pushes the boundaries of storytelling and cinema itself.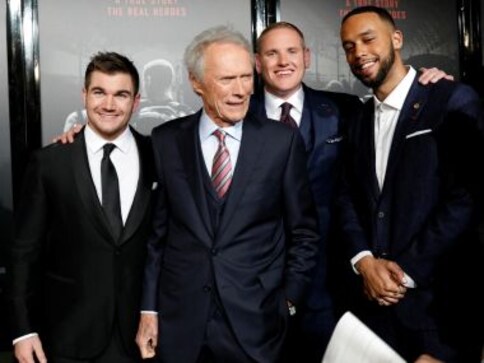 There are gambles and then there is film-making, a trade that thrives on defying all logic. A recent experiment that not only disregarded cinematic reasoning but also conventional wisdom in terms of film production is Clint Eastwood's new film The 15:17 to Paris. There is nothing new about a film recreating a real-life incident to narrate a heroic tale but trust the legendary filmmaker to not do things the way they are usually done.
The 15:17 to Paris recounts the bravery of three men - Alek Skarlatos, Anthony Sadler and Spencer Stone – who on 21 August, 2015, were traveling on a high-speed train to Paris and overcame Ayoub El Khazzani, a terrorist armed with a knife, a pistol, an assault rifle and nearly 300 rounds of ammunition with plans to carry an ISIS-inspired attack. Had it not been for these three men, many lives would have been lost. In a bid to catch this unassuming act of heroism in all its glory, Eastwood decided to cast these real-life heroes to play themselves, rather than use professional actors.
As a storyteller, Eastwood has always sought to tell the story of the odds-defying hero living among common people, through the course of the 36 films he has directed since his debut with Play Misty for Me (1971). Beginning with Bird (1986) that explored the life of musician Charlie Parker, Eastwood has made films such as Flags of Our Fathers (2006), Letters from Iwo Jima (2006), Changeling (2008), Invictus (2009), American Sniper (2014) and the recent Sully (2016) that were inspired by real-life people. But it's not just the manner in which he translates real life unto the screen that makes these films stand out but the way his actors display courage and nerve of ordinary people in extraordinary circumstances.
Eastwood's decision to cast Skarlatos, Sadler, and Stone to play themselves is in a way an ode to the 87-year-old's distinctive film-making style. In a review of the film, AO Scott mentions how Eastwood has long been "devoted to the idea that meaning and character emerge through action" and in this film, the director's well-known functional film-making is pushed to the limit. The idea of casting the real-life men to play themselves came to Eastwood when he met them backstage at an awards function but it not only triggered a desire to make a film about them but an interesting casting choice. The studios, of course, found this a little baffling and the decision has, since, been called a miscalculation. The way Eastwood rationalises is the stuff of legends. Not one to look back, the director expressed how he had crossed the period of his life where he spent too much time thinking and said, "Sometimes when you get a good idea, you have to take it."
Besides the film-making aspect of Eastwood's decision, the socio-cultural implications of his actions, too, make The 15:17 to Paris exceptional. The reviews have been mixed – some have called the film dull, mind-numbing, strange journey, etc. – but irrespective of the outcome, the film definitely pushes the boundaries of storytelling and cinema itself. It's not like this is the first time non-actors have been asked to play characters, which has been a common factor in Italian Neorealism or Iranian cinema. Many famous real-life people have played themselves too, like Pancho Villa in The Life of General Villa (1914) or Babe Ruth in The Pride of the Yankees (1942). In United 93 (2006), director Paul Greengrass cast many non-actors in pivotal roles and crafted a thriller that chillingly mirrored the real-life events but here, Eastwood almost tears down the fourth wall between the audience and the actors by casting the men themselves. As an idea, The 15:17 to Paris is strange, and also, dare I say, mesmerising as it merges realism with reality in a way that might not have been possible had it not been for Clint Eastwood. Imagine shooting the climax on the same train with real people, many who were present in the train that day are also featured in the film, is one of the rare instances where a contemporary mainstream 'fictional' film might have been given this treatment.
In the recent past, many Hindi films have also been inspired by real-life people but the hindrances of commercial film-making, Priyanka Chopra played Mary Kom (Mary Kom) or Akshay Kumar played Arunachalam Muruganantham (Pad Man). While this kind of casting does wonder for the visibility of the film and also enhances the eyeballs the story would get, it nonetheless robs some degree of authenticity. According to reports, Muruganantham has expressed that it would be nice if Dhanush featured in the Tamil version of Pad Man. For what it's worth, Eastwood knew very well that his gamble could backfire and worried, "What happens if these guys turn out to be three stiffs?" but it's his aura that saw him brush all this aside. In fact, he has gone on record to also say 'everybody knocks out a flop every now and then.'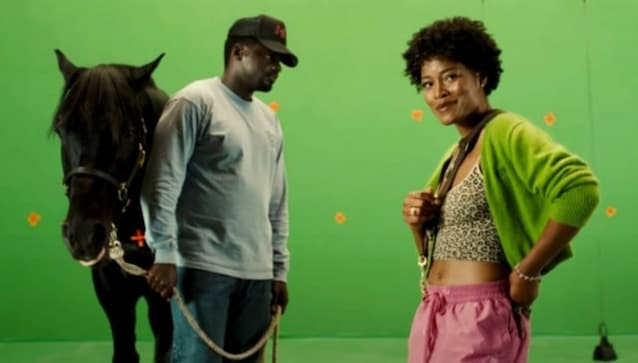 Entertainment
In Nope, Peele posits this age of smartphones, social media and surveillance states has warped how we respond to trauma. Instead of processing it through therapeutic outlets, we flatten it into consumable spectacles.
Entertainment
Coolio won a Grammy for best solo rap performance for "Gangsta's Paradise," the 1995 hit from the soundtrack of the Michelle Pfeiffer film "Dangerous Minds" that sampled Stevie Wonder's 1976 song "Pastime Paradise" and was played constantly on MTV.
Entertainment
The movie version of Where The Crawdads Sing doesn't tamper with the original material. It doesn't want to say more or less than what the novel did about growing up in isolation without parental guidance.