Thank you Mr Bhansali for making Ranveer Singh an 'item boy' in Ram Leela
In Ram-Leela, Sanjay Leela Bhansali not only tries to explore female desire, he even tries engaging with it by seeing Ram the hero through the eyes of Leela, the heroine who is consumed with sexual attraction and curiosity.
In 1994, a film called Mohra happened to this world and with its advent, the Bengali idyll in which yours truly was being zealously brought up in was shattered. I saw the song 'Tu Cheez Badi Hai Mast Mast' on Superhit Muqabla and was amazed by the human abdomen's ability to be twisted and folded in more ways than the most knead-able lachcha paratha dough.
To emphasise this discovery, cinematographer Damodar Naidu's camera kept straying back to Raveena Tandon's midriff which, with a little help from her butt, managed to emulate all the movements we had till then associated with a children's playground: swing, see-saw, merry-go-round and so on. (For proof, watch this video.)
Tandon wasn't the first Bollywood actress to provide physical evidence of the female body's flexibility by a long shot. Look back in envy or nostalgic lust (depending upon your inclinations), and you'll find a bevy of divas, from Helen to Madhuri Dixit to Malaika Arora Khan, whose bodies and body language have made jaws drop. There's a new name to add to the list of celebrities who must be recognised for making the torso an awe-inspiring instrument in song sequences: Ranveer Singh.
Gloriously oiled and, judging from his hyperactive Ram in Goliyon ki Raasleela: Ram-Leela, a worthy poster boy for Red Bull, Ranveer Singh in Sanjay Leela Bhansali's new film is out to give the item girls a run for their money. In Ram-Leela, Priyanka Chopra does a number wearing a white barely-there outfit, but chances are what you'll remember is the sight of Singh in his white dhoti in the song, 'Ang Laga De' but more on that later.
Whenever there's a song in Ram-Leela, Singh is mostly shirtless or given what I can only describe as the closest to a male version of a Manish Malhotra choli - a whimsical kediyu that is a size too small and therefore impossible to fasten properly. He is frequently accompanied by a flock of women who effectively replace the male backup dancers who usually drool over the Munnis and Sheilas in our item numbers. And thus is the conventional male gaze of a Bollywood potboiler replaced by a female gaze, regardless of the fact that the director is very much a man.
Just like in most item numbers, the camera hovers at the decolletage or the bronzed navel of the female dancers, Bhansali's camera too slithers longingly down Singh's shoulders, impressive thorax and turns the too-macho-to-be-true Bollywood man into veritable eye-candy. When he's lying shirtless on a balcony, as one is wont to when one has a chest like Singh's, the camera lingers and catches the light as it catches Singh's nipple, the ripple of muscle and so on. In fact, it's safe to say item girl Priyanka Chopra and heroine Deepika Padukone don't get as much longing from the camera's gaze as Singh does.
Turning the hero into a sexual object is a project that Bollywood has taken up now and again over the decades. Maybe because Indian cinema hasn't had that many male chests that can be flaunted with confident abandon, we've been keenly aware of the men who were worthy of stripping. There was Sunil Dutt, for instance, who had to whip off his shirt in a number of his films. (In Mera Saaya, they snuck in a off-with-the-shirt scene in the middle of court proceedings.)
Later, we had the young Vinod Khanna, who was great eye candy. The '80s and '90s weren't particularly good for pectoral-spotting. Actors like Anil Kapoor and Govinda were willing to go topless, but given what lay beneath, it's not surprising that heroes mostly stayed covered up. Still, for all the skin they bared, there was something rather innocuous about a shirtless hero. They were shot to showcase strength, not sex appeal.
Perhaps it was the discovery that male hair, with some trouble, can also yield to waxing (or be removed by other means) that led to the Bollywood hero doubling up as a sexy thing. Even Salman Khan owes to epilation the adulation he enjoys for his body. After all, in his pre-Dabangg days, when he had chest hair, he was a cutie but the cheers he got then were nothing in comparison to the reaction his bare chest got when it was seen in the song 'O O Jane Jana'.
As if taking his shirt off makes the world just a little more bearable, Khan's shirtless gigs were part narcissism and part megalomania. Female desire was a tangential byproduct of this exercise. But whether it's because women and men are lusting after these bodies or because the heroes figure that if they're spending half their waking hours in a gym, they might as well flaunt the results, the net result is that the 21st century Bollywood hero seems to be ready, eager and willing to be a sex object. And so we have the likes of John Abraham lowering his swimming trunks to show us the curve of his bum, Hrithik Roshan lowering the waistline of his pants to somewhere around his mid-thigh, and  of course, Ranveer Singh.
When Singh takes his kediyu off, it is only and exclusively to satisfy the lustful gaze, as represented by a bevy of beauties going hysterical at the sight of him. It's an answer to female desire; not just a self gratifying exercise in narcissism. (Never mind the fact that the bodies the men flaunt are also the stuff of gay pin-up fantasies.)
Bhansali's film is bolder than his predecessors in its frank appreciation of maleness. In Dostana, the camera hovers over Abraham's gorgeous torso and then chokes a little at the sight of his neat derriere, but all the ogling is wrapped up within 25 seconds before the camera, in good old Bollywood fashion, returns to watch a woman massage herself to the tune of an imaginatively-worded song titled 'Shut Up and Bounce!'
Ditto for the party anthem for our generation - 'Tu Mera Hero' - in which Abraham and Akshay Kumar played strippers at a bachelorette party. Not that you'd guess this because the bachelorettes are dressed remarkably like female strippers. It's almost as if the female body is offered as an apology for showing the male body in a way good Indian girls ought not to see it. So from a skinny Shah Rukh in 'Dard-e-Disco' to a shiny-chested Akshay Kumar in Bhool Bhulaiyya, there's a need to compensate the men being showcased for their sexiness by fitting the scene with a bevy of women in various stages of undress.
And that's why I want to give Sanjay Leela Bhansali a pat on his back. In Ram-Leela, he not only tries to explore female desire, he even tries engaging with it by seeing Ram the hero through the eyes of Leela, the heroine who is consumed with sexual attraction and curiosity.
The women surrounding Singh in 'Tattad Tattad' are all properly clothed as they tease, drool and, hell, even photograph an obviously gorgeous specimen of manliness. Better still, Ram is well aware of his body being an object of female desire. Just look at him in the song 'Ang Laga De', in that gravity-defying dhoti and nothing else, letting the female gaze feast on his gorgeous body.
Ok, so he's made a mockery of Shakespeare, the iambic pentameter and general logic in Ram-Leela, but Bhansali deserves a resounding applause for letting the female gaze have its moment in the spotlight.
Politics
Prasada's induction will further wear away whatever's left of the Congress and the Gandhis in Uttar Pradesh, even if it does not yield dividends for the BJP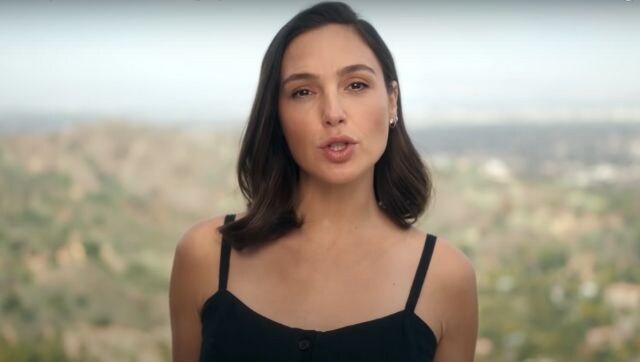 Entertainment
Even as the reality is hard to cope with, it brings back that one commodity that seems to be rapidly depleting from our lives – hope. And for that alone, may there be an encore.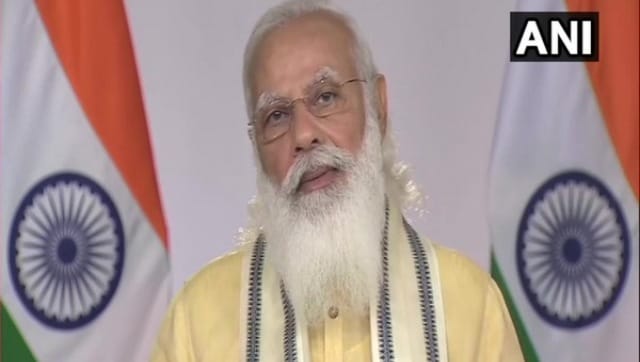 India
While the prime minister's address was no doubt a full-frontal political attack, it was in retaliation to sustained politics of slander