Thackeray: Tamil actor Siddharth criticises biopic for recreating 'hate speech against South Indians'
Thackeray is based on the life of controversial politician Bal Thackeray, who founded Shiv Sena.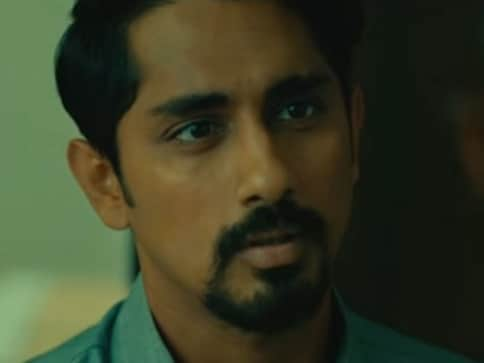 Tamil actor Siddharth, in a series of tweets, slammed the Thackeray biopic, starring Nawazuddin Siddiqui as Shiv Sena supremo Bal Thackeray. Siddharth criticised the film for romanticising the leader's hate speech against the South Indian community.
The actor raised objections against a dialogue spoken by Nawazuddin in a recreation of Balasaheb's speech.
Nawazuddin has repeated 'Uthao lungi bajao pungi' (lift the lungi and *'#$ him) in the film #Thackeray. Clearly hate speech against South Indians... In a film glorifying the person who said it! Are you planning to make money out of this propaganda? Stop selling hate! Scary stuff!

— Siddharth (@Actor_Siddharth) December 26, 2018
Poetic justice is when a Muslim actor from UP gets to play the part of the revered Marathi bigot in a propaganda film. — Siddharth (@Actor_Siddharth) December 26, 2018
The conveniently un-subtitled #Marathi trailer of #Thackeray. So much hate sold with such romance and heroism (Music, tiger roars, applause, jingoism). No solidarity shown to millions of South Indians and immigrants who make #Mumbai great. #HappyElections! https://t.co/F13jMcIRle — Siddharth (@Actor_Siddharth) December 27, 2018
Balasaheb, who started out as a cartoonist and later became a politician, in his many speeches and columns in Sena's publication Marmik, expressed his stance on the South Indian community. He opposed the influx of South Indians in Mumbai and said that preference be given to the Marathi community, writes The New Indian Express. The trailer was released on 26 December. The CBFC has objected to the dialogues referencing the South Indian community in a derogatory manner.
Entertainment
Saif Ali Khan on replacing Abhishek Bachchan in Bunty Aur Babli 2: "I was told it is a different movie and it is not the same character (that Bachchan played). Aditya Chopra obviously knows what he is doing, so my character has been tweaked because I was playing it."
Entertainment
Ironically, John Abraham was a punch-up, anti-establishment emblem sex symbol in his prime. The most unobvious of male leads — handsome, and yet approaching something other than the sum of his handsomeness.
Entertainment
'I'm very happy that I can carry this legacy forward and even if I get 20 percent of the respect that my father has earned, I would be very happy,' says Ahan Shetty.