Thackeray: Tamil actor Siddharth criticises biopic for recreating 'hate speech against South Indians'
Thackeray is based on the life of controversial politician Bal Thackeray, who founded Shiv Sena.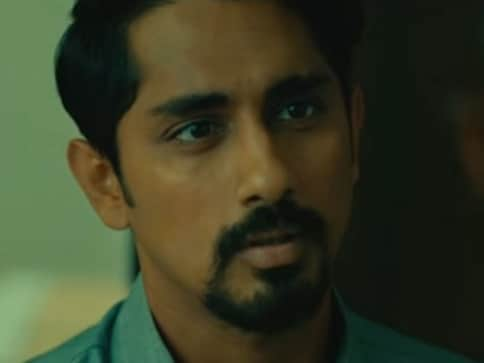 Tamil actor Siddharth, in a series of tweets, slammed the Thackeray biopic, starring Nawazuddin Siddiqui as Shiv Sena supremo Bal Thackeray. Siddharth criticised the film for romanticising the leader's hate speech against the South Indian community.
The actor raised objections against a dialogue spoken by Nawazuddin in a recreation of Balasaheb's speech.
Nawazuddin has repeated 'Uthao lungi bajao pungi' (lift the lungi and *'#$ him) in the film #Thackeray. Clearly hate speech against South Indians... In a film glorifying the person who said it! Are you planning to make money out of this propaganda? Stop selling hate! Scary stuff!

— Siddharth (@Actor_Siddharth) December 26, 2018
Poetic justice is when a Muslim actor from UP gets to play the part of the revered Marathi bigot in a propaganda film. — Siddharth (@Actor_Siddharth) December 26, 2018
Balasaheb, who started out as a cartoonist and later became a politician, in his many speeches and columns in Sena's publication Marmik, expressed his stance on the South Indian community. He opposed the influx of South Indians in Mumbai and said that preference be given to the Marathi community, writes The New Indian Express. The trailer was released on 26 December. The CBFC has objected to the dialogues referencing the South Indian community in a derogatory manner.
Entertainment
The superstar has his charm of welcoming foreign contestants that never lose to leave everyone impressed
Entertainment
Dahaad, an eight part crime drama, is directed by Reema Kagti and Ruchika Oberoi. It features Sonakshi Sinha, Vijay Varma, Gulshan Devaiah, and Sohum Shah in the lead
Entertainment
The director said, "For someone, who is passionately committed to his craft, this is simply a phenomenal result that will inspire me to push the envelope of cinema in India even further."