Thaanaa Serndha Koottam producer hints at Ajith's Viswasam facing pre-release hiccups in Tamil Nadu
Thaanaa Serndha Koottam producer Gnanavel Raja, in an exclusive interview with Firstpost, reveals Baahubali 2: The Conclusion also faced issues in the state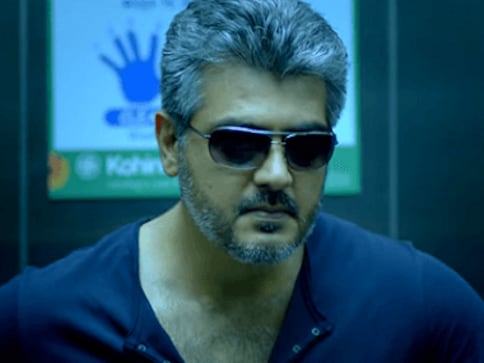 On 28 April, 2017, when film buffs across the world enjoyed watching SS Rajamouli's box-office behemoth Baahubali 2: The Conclusion in special midnight and early morning shows, cinephiles in Tamil Nadu were in for a rude disappointment.
The special exhibits scheduled at 3 AM, 7 AM, and 8 AM across various districts in Tamil Nadu got canceled since Arka Media Works had refused to provide the KDM, which enables the film's release in theatres. Later, reports emerged that it was due to payment default by producer Raja Rajan of K Productions to Arka Media Works. The shows finally resumed from matinee after Arka team agreed to provide KDM on a daily basis.
Now, producer Gnanavel Raja, who has lost the Chengalpet Kanchipuram Tiruvallur Film Distributors Association election to distributor Arulpathy, has brought significant details behind the Baahubali 2: The Conclusion deal to public attention. Gnanavel Raja resigned from the secretary post of Tamil Film Producers Council and contested for the president position in this crucial distributors association election. While Arulpathy was declared the winner last night with 248 votes, Gnanavel received 194 votes.
Explaining the shady Baahubali 2: The Conclusion fiasco, Gnanavel said, "Selvinraj is the president of Tamil Nadu Distributors' Federation. But I have not seen him distribute any film in his career. He is merely a puppet of financier Anbu Cheziyan. Selvinraj's every move is based on Anbu Cheziyan's instructions. His intervention in any dispute regarding distribution is mostly based on Anbu Cheziyan's command. Arka Media Works, the producer of Baahubali 2: The Conclusion, sold the Tamil Nadu theatrical and overseas rights for the film's Tamil version to SN Raja Rajan of K Productions, who traded in the foreign rights to various third parties. Later, the Tamil Nadu rights for the film were procured by veteran producer Aascar Ravichandran, who also paid an advance amount of Rs 8 crores."
Gnanavel also explained how Anbu Cheziyan's high-handed decision-making affected the film's release on time. "Anbu Cheziyan, with the help of Arulpathy, coerced Raja Rajan to prepare a second agreement with Sri Green Productions for Baahubali 2: The Conclusion, whose rights were already sold. They made Saravanan from Sri Green Productions file a complaint in the federation saying the rights of Baahubali 2: The Conclusion belonged to them as per the contract. Eventually, Aascar Ravichandran, one of the seniors in the industry, was called to the Federation for a negotiation and he gave in to the pressure. If this Federation could corner Aascar Ravichandran, a legend who is known for delivering multiple blockbusters in his heydays, what would be the plight of a relatively new producer? After individual areas were sold, Anbu took a sum of Rs 24 crores from Sri Green Productions. Baahubali 2: The Conclusion was valued at Rs 34 crores in Tamil Nadu and went on to collect a share of Rs 70 crores. But Arka Media Works is yet to receive Rs 14 crores from Tamil Nadu distributors despite being a highly successful outing for all stakeholders involved."
Gnanavel, who is currently waiting for the release of his upcoming production Thaanaa Serndha Kootttam, also apprised how Ajith's Viswasam could also face a pre-release issue. "Producer Thiagarajan of Sathya Jyothi Films released Vivegam smoothly. Now, Arulpathy and others will definitely hamper the release of Ajith's Viswasam by asking some of the distributors to file a complaint with the Federation stating that they incurred heavy losses on Vivegam. Then, Thiagarajan will be called for negotiation to settle the dispute. Finally, Thiagarajan will be made to sell the rights of lucrative territories like Chengalpet and Madurai to compensate for Vivegam. It is their precise modus operandi to put pressure on producers," Gnanavel expounded.
Now, a source from the trade alerts says that Suriya's Thaanaa Serndha Koottam, directed by Vignesh Shivan, could also experience pre-release hiccups. "However, Gnanavel is very determined to bring the film for Pongal 2018 come what may. All the issues will be tackled head-on over the next few days," the source added.
Entertainment
Also starring Chitrangda Singh, the film is all set to premiere on Disney Hotstar on March 31. It's a thriller about a girl who's searching for her father who has gone missing under mysterious circumstances.
Entertainment
The nightclub that Darcelle opened more than 50 years ago in downtown Portland, Darcelle XV Showplace, posted a statement on Facebook expressing grief and asking for privacy and patience.
Entertainment
In a trial that Judge Kent Holmberg and attorneys for both parties have agreed will last eight days, with each side getting four to call witnesses, Friday marks the final day that Sanderson's attorneys can compel Paltrow to testify.