TFPC president Vishal on the ongoing Kollywood strike: 'We will withdraw once our demands are met'
In an exclusive interview with Firstpost, TFPC president Vishal speaks about recent developments around the Kollywood strike.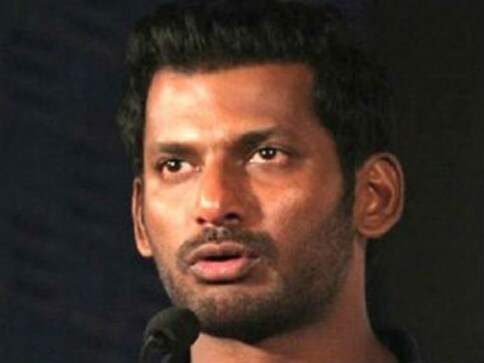 The president of Tamil Film Producers Council (TFPC), Vishal, is also the chief of the actors body Nadigar Sangam. Vishal is the most powerful person in Kollywood and at the moment, he's caught in a major controversy over the shutting down of Tamil film industry from 16 March. His standoff with cinema theatres in the state started with no new releases from 1 March, as he wants the Digital Service Providers to stop Virtual Print Fees (VPF).
In an exclusive interview with Firstpost, Vishal speaks about recent developments.
For the last one month, there has been no new Tamil film release, due to TFPC's standoff with DSPs and theatres, and your insistence that you will not pay for VPF.
For more than a decade since the industry switched over from print to digital, producers have been paying the Virtual Print Fees (VPF) towards theatre projector equipments that belong to a third party, the Digital Service Provider (DSP). As per Tamil Nadu government regulations there is something called C Form, which clearly says that the projector should be owned by the theatre but they have taken it on lease or loan from DSP for which the EMI is being met by the producers. They have exploited our ignorance, but now, we have woken up and said that we will no longer pay for VPF, which is free in most parts of the world.
But the other southern states have called off their strike and only the Tamil industry is continuing with the strike. The DSPs have offered price reduction of 20 to 25 % which other states have agreed.
First and foremost we produce over 200 films a year and 80 % of them are small films and the producer finds the VPF to be too high. Take my recent film Thupparivaalan; I ended up paying nearly Rs 90 lakhs as VPF as the film was a hit and ran for weeks. Among the 1,112 theatres in the state, the majority have E-projection while a few others including the multiplexes have their own D-cinema projectors. The producer's only source of revenue from theatres is from sale of ticket while the theatres have revenue from advertisement about 20 minutes during interval which they share with the DSPs.
Plus they make money from concessions (canteen and parking). As content providers, we are telling the exhibitors that we will provide the digital mastering charges alone, and they can pay the VPF since it's their own projector. But they want us to pay for VPF and at the same time they get a share from the sale of tickets in addition to ads and sale from concessions. When digital came into the industry it was made clear that they would charge for VPF for a few years till their recoup their investments. Now it is over 12 years and still the VPF system continues. We want a sunset clause clearly stating the cut off period.
What's the reason behind a total shut down of the industry including no-shooting and no- censoring of films that have been completed? Also how have certain producers gotten permission to shoot during the strike period?
Post GST, Tamil cinema needed some corrections and falling footfalls in theatres had to be addressed. All these years the VPF issue was sticking out like a sore thumb, so were forced to go on a complete shutdown from 16 March. We had to give special permission to a certain producer due to prior commitment issues. The shooting issue has now been sorted out. As far as censoring is considered, we have given permission to Kaala and four other films that were in the censor queue to get their certificate.
What are your demands?
Our demands are, first and foremost there should be a sunset clause, which means DSPs should stop charging VPF for e-cinemas in the next one year. We have given them time up to April 2019 and for D-Cinemas till April 2020. Their business model needs a revamp, which will help the Tamil film industry. Till then the theatres will share VPF amount with the producers on 50:50 basis. All theatres in Tamil Nadu should be computerised, which they have agreed to do by 1 June this year. These are the two main demands, and if implemented new releases can finally resume. At the end of the day exhibitors, distributors and producers are one large family.
For the last few days you have been talking to the theatres. Will the strike be withdrawn?
We are still talking and will withdraw the strike and allow new releases the moment they agree to our terms, hopefully in the next few days. The ball is in their court.
Arts & Culture
Designer Anavila Misra on how her blockbuster saris are an impact-driven social enterprise.
Entertainment
Stunt coordinator George Cottle shared a video on Instagram celebrating the series wrap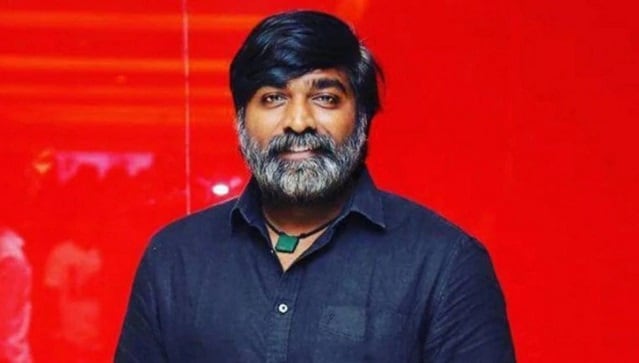 Entertainment
The Tamil superstar has a growing fan following in the Hindi language audience thanks to OTT platforms