'Tere Bin Laden: Dead or Alive' trailer: Sikandar Kher is the star of this comedy of errors
There's much to crack up about in the trailer of Tere Bin Laden: Dead or Alive
Remember Tere Bin Laden? The hilarious 2010 Ali Zafar film that revolved around a fake Osama Bin Laden video? The good news is that the film now has a sequel, Tere Bin Laden: Dead or Alive. With Piyush Mishra and Manish Paul in the star cast, we were looking forward to the trailer of this sequel.
Barely 30 seconds into the trailer and you get a sense of déjà vu. It begins in the most serious manner, almost as if the trailer is building up to a super serious film about global terrorism (just like the trailer of Tere Bin Laden). We are soon shown that in the film's universe, there is speculation that Osama may actually be alive.
And that's when sh*t hits the roof. Each actor's comic timing is so on-point that even dialogues that are pretty average have been performed supremely well. Pradhyuman Singh (Osama lookalike) is as hilarious as he was in the last film, and even though he seems like he walks from the first film into the sequel, his repetitions are still funny.
The surprise package of this trailer is definitely Sikandar Kher. If you've been an avid TV watcher, you would know that Manish Paul is naturally funny and he's being himself in the film. However, Kher's last film was Aurangzeb, and besides that, we can barely remember his filmography. However, he's the reason for most of the laughs in the Tere Bin Laden: Dead or Alive trailer, with his portrayal of a hillbilly American who pretends to be a Punjabi Hollywood producer — pot-belly and all.
There's much to crack up about in the trailer of Tere Bin Laden: Dead or Alive, and we can't wait for the film, which is set to release on 19 February.
Watch the trailer here:
Find latest and upcoming tech gadgets online on Tech2 Gadgets. Get technology news, gadgets reviews & ratings. Popular gadgets including laptop, tablet and mobile specifications, features, prices, comparison.
Entertainment
Vivek Oberoi has announced his second film as a producer titled Rosie. The first instalment of horror-thriller will be directed by Vishal Mishra.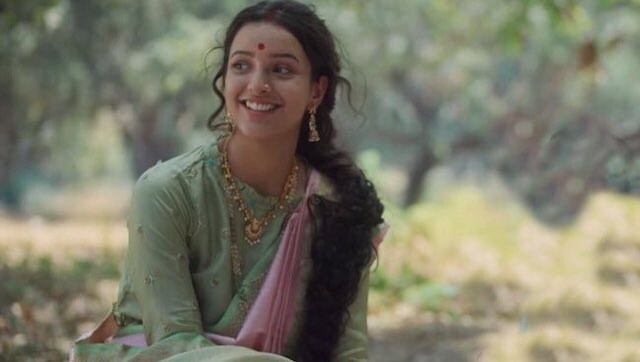 Entertainment
Bulbbul is a breakout performance for Tripti who conveys the innocence of a child bride growing into a confident and coquettish young woman ready for vengeance against marital abuse and the hold of patriarchy.
Entertainment
Divvya Chouksey was suffering from cancer for almost a year, said Hai Apna Dil Toh Awara director Monjoy Mukerji