Telugu actor Chalapathi Rao booked for sexist remark: 'Women are useful only in bed'
Chalapathi Rao made the remark at Rarandoi Veduka Chudham's pre-release event in Hyderabad
Veteran actor Chalapathi Rao was hit by a tsunami of criticism from all quarters for his sexist remarks on women in the last couple of days. With the entire Telugu film industry condemning him unanimously, the actor was left with no other choice but apologise.
The incident occurred on Sunday evening, when the cast and crew of Naga Chaitanya, Rakul Preet starrer Rarandoi Veduka Choodham were at the pre-release event of the film in Hyderabad. Chalapathi Rao, who has been acting in Telugu films since mid 60s, was one of the guests at the event. Taking a cue from one of the dialogues from the film - 'Adavallu Manasanthiki Hanikaram' (Women are injurious to mental peace) - when an anchor asked Chalapathi Rao his take on it, he remarked, "I don't know if they are injurious to mental peace, but they are useful only in bed."
The video clip of Chalapathi Rao's remarks went viral on Monday and it led several people on social media condemning him.
Moreover, Dayala Kalpana Kumari, a social worker from Saroornagar, filed a complaint with the police at Saroornagar police station in Hyderabad, where he was booked under IPC Section 509 (word, gesture or act intended to outrage the modesty of a woman) and an investigation has begun.
The controversy reached a crescendo by late Monday evening and it left the actor with no other choice but to apologise. On Tuesday morning, Chalapathi Rao took to Facebook to clarify his stance on the issue and stated that he apologises to everyone for his remarks. "I've been in this industry for nearly 50 years now and I've always respected women. My wife passed away 40 years ago, but I didn't want to marry again and I've been a good father to my kids. At the event, when I was asked if women are injurious to mental peace, my only objective was to defend them; however, my statement is being misconstrued by those who are always looking to read between the lines. I apologise to everyone if you were hurt by your remarks," the actor said.
While several people opined that Chalapathi Rao's tone in the video statement was nowhere close to a heartfelt apology, that didn't stop the Telugu film fraternity from rebuking him for being so crass and insensitive towards women.
Talking to the media, Nagarjuna said, "We should all condemn such statements. In this day and age, people have to be very careful about what they say at public forums, and what Chalapathi Rao did is simply unacceptable. Like I said, dinosaurs don't exist anymore."
Meanwhile, his son, Naga Chaitanya too took to Twitter saying, "Respecting women is a way of life for me.The reactions shown on TV weren't for the statement made.Do I agree with it ?Absolutely NOT ! (sic)."
Respecting women is a way of life for me.The reactions shown on TV weren't for the statement made.Do I agree with it ?Absolutely NOT !

— chaitanya akkineni (@chay_akkineni) May 23, 2017
His co-star Rakul Preet too clarified her stand saying that she would have condemned the statements had she understood the meaning that Chalapathi Rao used regarding women. She went on to add that beginners like her choose to remain silent out of respect for seniors in the industry, but this occasion demanded everyone to condemn it unanimously.
Another actor Ram Pothineni too responded to the controversy saying, "With all due respect, we don't expect a from you (Chalapathi Rao), but instead, we feel sorry for you for having lived for so many years without realising the true value of a woman. Our younger generation has a completely different opinion and we are proud of it. Wish you could see the bigger picture."
On Tuesday evening, Movie Artists Association (MAA) too reacted strongly to Chalapathi Rao's statement and apologised to women.
Actor Naresh, General Secretary of MAA, said, "Everyone should be careful about what they speak at a public forum. Chalapathi Rao has expressed his regret for having made those statements and this is also a lesson for us (MAA). Going forward, we are planning to introduce strict rules to ensure that such incidents don't occur again."
Find latest and upcoming tech gadgets online on Tech2 Gadgets. Get technology news, gadgets reviews & ratings. Popular gadgets including laptop, tablet and mobile specifications, features, prices, comparison.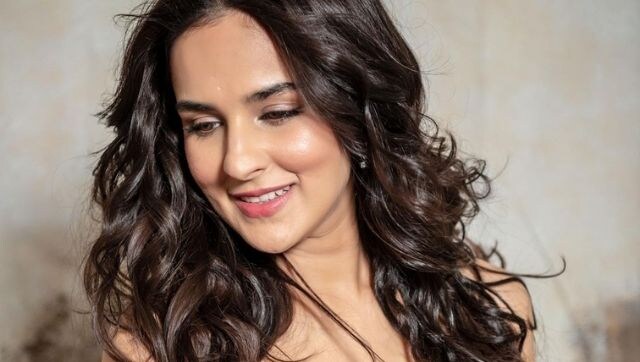 Entertainment
Angira Dhar will take on the role of a lawyer in Ajay Devgn's Mayday, slated to begin production in Hyderabad later this month.
Entertainment
The makers of Naga Chaitanya's Love Story, co-starring Sai Pallavi, shared a new poster of the film on the occasion of his birthday.