Teaser of Vidyut Jammwal starrer Junglee released today!
Junglee Pictures is all set to present the teaser of their next big family adventure 'Junglee'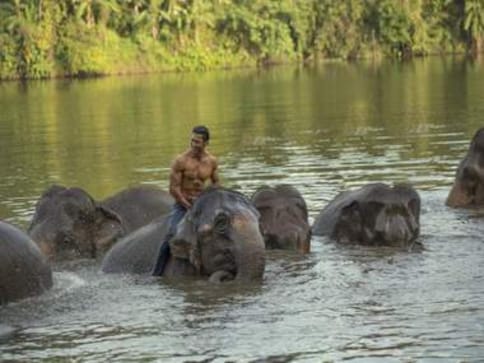 After producing one of the most-awaited family comedies of the year 'Badhaai Ho', Junglee Pictures is all set to present the teaser of their next big family adventure 'Junglee'. Starring one of the biggest action heroes Vidyut Jammwal, the film is directed by Hollywood film Chuck Russell (maker of 'The Mask' & 'The Scorpion King'.
The teaser takes one through the breath-taking visuals of the forest as a voiceover introduces us to the story of this jungle. By revealing just a glimpse of the plot, the teaser has managed to create quite an impact leaving the audiences excited for more.
'Junglee' certainly has a set its unique position with the international collaboration with director Chuck Russell, power-packed action and an underlying message of the truth about elephant poaching around the world. The family action adventure film revolves around the incredible friendship between a man and elephant. Vidyut, sometime back, had also posted an adorable picture online introducing the elephant and his very dear friend 'Bhola', giving us a peek into his unique bond they share.
Talking about the teaser, actor Vidyut Jammwal said, "Junglee has been a truly unique experience. Becoming one with nature and being welcomed into the world of the animals was just incredible. It taught me so much about the wonderful relationship that can exist between man and animal and it definitely brought me closer to my own craft as an artist and my abilities as a human being. I can't wait for everyone to join us in our adventure starting with the teaser we've just launched."
Directed by Hollywood Filmmaker Chuck Russell and produced by Junglee Pictures, the film is set to release on 5th of April, 2019.
This is a partnered post. 
World
Referring to the argument made by the US that F-16 sustenance package is to fight terrorism, Jaishankar had said everybody knows where and against whom F-16 fighter jets are used.
News & Analysis
YouTube will now let creators source music for their long-from videos through their 'Creator Music' program, and monetise those videos. It will also let creators monetise YouTube Shorts.