Tanushree Dutta returns to US after helping trigger India's #MeToo, says predators are aware they can't get away
Tanushree Dutta said that the legal procedure was not dependant on her presence in the country
Tanushree Dutta is all set to return to her home is the US early next year. In an interview with Mid-Day, the  actor spoke about her plans of returning to New Jersey after a five-month-long stay in India.
Stating that her future lies "there", she said that the legal procedure was not dependent on her presence in the country. "I have been living with it for a decade without redressal. The legal process is not dependent on me being around. If I have to be around to push the case, what is the point of the legal system and law enforcers?",  she told the daily. The actress had filed an FIR against Patekar in October.
Further, she also spoke about the #MeToo movement that picked up pace when several survivors from different walks of life came out and shared their accounts, accusing men of power—actors, filmmakers, casting agents, singers of sexual violation. She said that the movement has created an atmosphere where people are aware that they cannot get away with sexually predatory behaviour.
The actor had accused Nana Patekar of sexual misconduct during the shoot of a special song on the sets of 2008 film Horn OK Pleassss. She also alleged that Vivek Agnihotri, director of the 2005 film Chocolate of misconduct, stating that the director had asked her to remove her clothes and dance in order to provide cues for Irrfan Khan.
Find latest and upcoming tech gadgets online on Tech2 Gadgets. Get technology news, gadgets reviews & ratings. Popular gadgets including laptop, tablet and mobile specifications, features, prices, comparison.
Entertainment
Thalaivi, the biopic of former Tamil Nadu Chief Minister Jayalalithaa, had halted production owing to the coronavirus pandemic lockdown in March.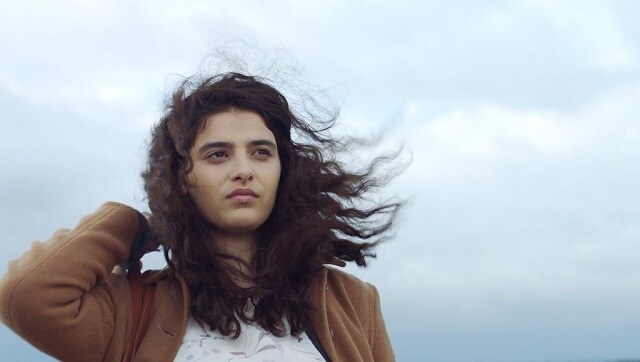 Entertainment
My Favourite Fabric is one of the most delicate and strange and daring films set during a war: it finds a way to equate a country's devastation with a woman's desire.
Entertainment
Raveena Tandon says the entire cast and crew will be adhering to strict social distancing norms while shooting for their web series in Dalhousie.