Tannishtha Chatterjee being made the butt of jokes for her complexion is unfair and ugly
As the Tannishtha Chatterjee incident makes evident, India's aesthetic sensibilities are in dire need of an overhaul. Ditto for the jokes on Comedy Nights Bachao Taaza.
It's 2016 and the folks at Color's Comedy Nights Bachao Taaza still think that calling someone 'kaali kalooti' or asking if eating jamuns (blackberries) as a kid is the reason why she is dark-skinned is funny.
This is exactly what happened on the sets of the comedy show that actress Tannishtha Chatterjee was invited to, along with actress Radhika Apte and director Leena Yadav, for the promotion of their latest film Parched. In a long post on her Facebook page, the acclaimed actress wrote: "I was told that the flavour of the show is comedy and the purpose is to roast, humour, and offend. My perception of roasts was formed by all the SNLs (Saturday Night Live) I watched over the years, and the commonly held perception that a roast is celebratory humour at someone's expense. It is a mock counter to a toast."
After sitting through two segments of the show, the National Award-winning actress walked out of the shoot when jokes like 'kaali kalooti, baingan looti' didn't stop. In the post, Tannishtha wrote, "…in a country where we still sell Fair and Lovely/Handsome and show adverts where people don't get jobs because of their complexion, where every matrimonial advert demands a fair bride or groom and the colour bias is so strong, in a society which has a deep-seated problem with dark skin, which also has deep roots in our caste system , in a country where dark skin is marginalised — making fun of it is not a roast. Even considering that dark skin is a joke comes from that very deep prejudice".
India's issues with race and colorism are not new. The privileges of whiteness and degradation of blackness is a post-colonial struggle that continues. And jokes on a show as popular Comedy Nights Bachao Taaza only help to reinforce the stereotype that dark skin is something to be ridiculed.
Remember the time Kareena Kapoor Khan called her Ajnabee co-star Bipasha Basu a 'kali billi' (black cat)? Rumours were that the ladies had had a disagreement about outfits on the sets of the 2001 film and Kareena decided to take a dig at Bipasha's complexion. In Fashion (2008) Meghna (Priyanka Chopra) realises that she's hit rock bottom when she has an alcohol-fueled one-night stand with a black man. More recently, the industry laughed at filmmaker Aanand L Rai when he signed on Dhanush opposite Sonam Kapoor in Raanjhanaa. To quote a very prominent producer, apparently Dhanush looks like a 'lower caste servant'.
This is not to say that Bollywood is intrinsically racist but it's an unspoken understanding that the audience thinks that fair skin is desirable. Black has never been beautiful in India. It's no wonder that Indians consume products that promise to 'lighten skin' by the truckload. Everyone from Shah Rukh Khan, Virat Kohli to Priyanka Chopra and Katrina Kaif has or continues to endorse a product that in some way promises fairness. The message is clear: fair skin represents beauty and success.
In a bid to draw attention to the effects of colour prejudice, actress-filmmaker Nandita Das joined the Dark is Beautiful campaign in 2013. If the jokes on Comedy Nights Bachao Taaza are any indication, this colour bias is not going to be easy to get rid of.
We have all grown up hearing about, if not directly experiencing, these deep-rooted colour prejudices. I remember a new girl in primary school who was nicknamed 'N***o' on her very first day. This was before any one of us had actually met or even seen a person of colour, or understood how deeply racist and offensive the term was. We only knew somehow that calling someone by that odious term was an insult. Tired of the taunts, she decided to drink cleaning bleach, thinking that it was the same stuff that would make her fairer. Fortunately, her parents found out in time. She was only nine.
India's aesthetic sensibilities are in dire need of an overhaul. Ditto for the jokes on Comedy Nights Bachao Taaza.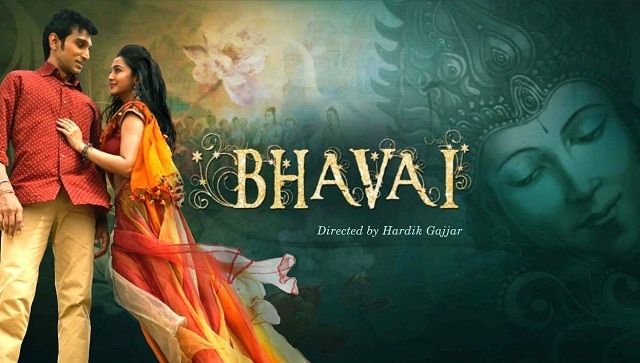 Entertainment
Pratik Gandhi, Aindrita Ray's Bhavai will release in cinemas on 1 October
Entertainment
Based on Brigadier Mehta's book The Burning Chaffees, Pippa also stars Mrunal Thakur, Priyanshu Painyuli and Soni Razdan.
Entertainment
Vicky Kaushal on Monday shared the first teaser of Sardar Udham to mark Bhagat Singh's birth anniversary