Tanmay Bhat joke: We're a nation of trigger happy outragers with free time and internet
Why the backlash to Tanmay Bhat's joke on Sachin Tendulkar and Lata Mangeshkar is not surprising
I'm not surprised by the backlash to Tanmay Bhat's joke on Sachin Tendulkar and Lata Mangeshkar.
We're a nation of trigger happy outragers with a lot of free time and an internet connection. I think after a while someone will figure out how to monetise offence and then it will become a legitimate industry. We can have MBA degrees in offence with politicians as visiting faculty (more revenue for them too). Political parties are like hyenas in the Serengeti. They can smell a kill from miles away and then somehow find a way to take advantage of it.
Humor is very subjective and as comedians, we know that not everyone will like our work. That's the nature of the beast, as is the case with any creative arts. However, how people choose to express their dislike is critical. If I don't like a certain musician's songs I just won't listen to his music. That's as far as I will go. I won't seek him out, threaten him and his family or call for a ban on his work.
There's an audience for everything. The problem is we have this mindset: "If I don't like something nobody else should" and that is dangerous. There are an equal number of people who saw the Snapchat video for what it was and moved on with their lives. Those people deserve a medal.
Is there such a thing as taking a joke too far in comedy? If nobody is laughing, then maybe you've taken the joke too far. Comedy is a science. It is not possible to comprehend or quantify it in one or two sentences. Comedians around the world spend decades practicing this craft and even when they're done, none of them will say that they have mastered it. The best way I can explain this is that we see the world in a way that regular people don't.
And every now and then we communicate this vision either via a live comedy show, a sketch on YouTube, a movie or in this case, a Snapchat video. Some people will agree with our vision, and they'll keep coming back for more, and some people won't. And we're okay with either outcomes.
Comedy isn't for everyone. People mistake the ability to laugh for having a sense of humor. India is a massive country filled with people with varying mindsets. It is not possible for a single comedian to be appealing to everyone. Let's be honest here. Nobody is really offended. Everybody is just really opportunistic. Sachin Tendulkar does not know who you are, where you live, what makes you tick, he doesn't even care. Neither do any of these politicians or celebrities. You are losing your peace of mind over someone who does not know you exist. That's ridiculous. How do you even have time for that?
The best way to honour your "icon" would be to not acknowledge a silly joke that you came across. Instead you made it such a big deal and now everybody in the country has seen that video. I applaud your PR skills.
In the meantime, farmers in Maharashtra have now started installing Snapchat hoping that will get them some attention!
I have always maintained that nothing is off limits when it comes to comedy. As a comedian, it's all about the perspective you bring to the things you talk about. I have spoken about everything from terrorism, religion, racism, suicide, rape and even the dreaded "F word" (Feminism). I like pushing myself as a writer and when I'm putting a joke together, I want half the audience to laugh, and the other half to go, "Did he just say that?" There is enough room in this world for various comedic styles and each one if done right will find their audience.
Daniel Fernandes is a comedian, gentle human being and remains largely un-offended.
Read what comedians Sorabh Pant and Sapan Verma had to say on the issue to Firstpost.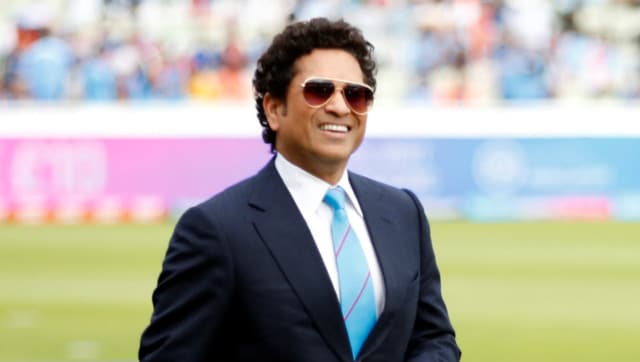 First Cricket News
The much-awaited ICC World Test Championship Final against India begins from 18 June at Rose Bowl, Southampton.
Entertainment
If not for its inimitable music, at 225 minutes, Lagaan would not have been half as entertaining or memorable. Twenty years on, the music continues to offer the simmering strength that it did to Bhuvan's Team 11 when they needed it the most.
First Cricket News
Tendulkar also stressed on the need of making Test cricket 'a bowler-dominated' format so that there is more engagement.