Tamil filmmaker Thamira passes away aged 53 at Chennai hospital due to COVID-19 complications
Thamira, who was on the ventilator for the past 20 days, was declared dead after a sudden cardiac arrest on 27 April.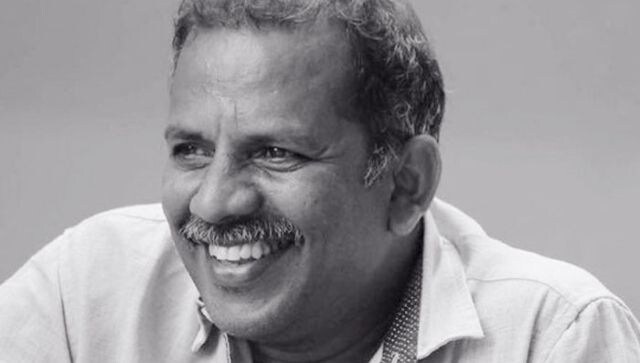 Renowned filmmaker Thamira passed away in Chennai today, 27 April due to COVID-19 complications. He was undergoing treatment in the city at Maya Hospital in Ashok Pillar. Known for his work in films like Rettaisuzhi and Aan Devathai, fans and other celebs from the industry are shocked over the sudden demise of the director.
A press release from the Maya Nursing Home (where the director had been admitted) reads, "Patient Sheik Dawood 53 years old male got admitted on 07.04.2021 morning with severe COVID-19 pneumonia. He was admitted to the Intensive Care Unit directly with severe respiratory distress and with oxygen levels of 80% on room air. He was tested and turned to be negative for COVID-19 on 13.04.2021".
The filmmaker, who was on the ventilator for the past 20 days, faced a sudden cardiac arrest today morning at 8.20 AM and was declared dead.
After the news of his demise came out, known names like Arun Vaidyanathan, Shankar among others took to social media to mourn his death.
"Oh my GOD. He directed both Bharathiraja and Balachandar in one film. Rest in peace Thamira sir," Vaidyanathan wrote.
Thamira was born as Sheik Dawood near Tirunelveli in Moolakaraipatti. On the work front, he was working on a script when he was diagnosed with COVID-19. He had earlier worked as an assistant to veteran directors K Balachander and Bharathiraja. He is survived by his wife, three sons, and daughter.
Entertainment
Between the theatrical performances and obstreperous plot points that scream for attention, Bujji Ila Raa feels like an exercise in savage self-abuse.
Entertainment
Salman Khan joins hands with Chiranjeevi in a mission to finish off the corrupt element in Andhra Pradesh's politics. This sounds like some serious fantasy play, done up in the snazzy tones of a political propaganda.
Entertainment
Dhanush's fans are excited to not just see Selva direct his brother but also see them on screen together in this film.