Tamil cinema is going digital and making tons of money
A slew of small budget films such as Pizza and Attakathi, shot with digital cameras, have turned out to be commercially successful.
by Sreedhar Pillai
2012 is going to be a landmark year for Tamil cinema. A slew of small budget films such as Pizza and Attakathi, shot with digital cameras, have turned out to be commercially successful. The return on investment on these films has been encouraging and it has started a boom in film-making.
This year will see over 160 films  in Tamil, which is likely to rise higher next year, thanks to the digital revolution. Even the Diwali blockbuster, Vijay's big budget AR Murgadoss directed Thuppakki, shot by ace cameraman Santosh Sivan was also digital.
Jayendra Panchapakesan, co-founder of Real Image, the digital pioneers in the South and the man who started the trend with his Siddharth-starrer 180 (2011), feels that the Tamil industry will soon go fully digital: "Today nearly 80 per cent of the films being shot are done using a digital camera. Traditional film rolls are facing extinction with many well-known companies pulling down their shutters. Digital cinema has come off-age in the last two years and by end of next year, everybody will be shooting digital. Costly film cameras have become antique pieces."
The national award winning and internationally reputed cinematographer Santosh Sivan who loves shooting using film rolls also observes a similar trend: "Digital cinema is here to stay. Please note that digital revolution is taking place as digital projection is happening in our screens. The earlier film prints have virtually disappeared and have given way to digital projection in cinema theatres."
Added Jayendra, whose company's "Qube" is the digital platform cinema theatres across India and abroad uses: " Today nearly 90 per cent of the screens in Tamil Nadu have only digital screening, as conventional prints are slowly becoming obsolete. So, naturally people have switched over to shooting their films using digital cameras. The post-production work, especially that of a big film, is made easier by shooting in digital as DI (Digital Intermediary) is easier."
One of the main reasons why all young directors are switching to digital is that it is more cost effective. One of the biggest hits of the year is debutant Karthik Subbaraj's thriller Pizza with newcomers, made on a shoe-string budget of Rs 1.50 crore. From Tamil Nadu theatricals alone, it will make Rs 3 crore. Television and remake rights in other languages including Hindi, Telugu and Kannada have fetched another Rs 5 crore!
Karthik Subbaraj says: " I have done nearly 14 short films using hand-held digital cameras. The experience I got from that made me go for my debut Pizza using a Red MX. With a budget of Rs 1.5 crore, digital was easy as we even used torchlights instead of normal lights for all the night effect in the movie." Karthik is one of the new directors who will never get a chance to do a film in conventional film rolls, as technology changes.
Says Santosh Sivan: "My romance with film rolls started when I was a child, and it will continue till they stop making rolls. But, I chose to do Thuppakki in digital as the story and milieu of Murgadoss's script demanded it. After I read the script, I told Murgadoss it will be better if we shoot in digital. Thuppakki had car chases, close proximity fight scenes and lot of candid shots in real Mumbai locations which needed 6 to 7 cameras. In one particular scene, Vijay shot with a handheld mini camera. But my love for film continues, as I'm doing my next film Ceylon on film." Santosh feels there is a lot of freedom shooting in digital as you can shoot randomly without cutting.
According to Balaji Gopal who runs a studio specialising in "digital camera design" and is a consultant for various films using digital format: " The quality of films shot in digital have improved over the years, and today you cannot distinguish between a film shot and the one shot with digital camera.The digital cameras used today for shooting Tamil films are all state-of-art."
Gopal explains the economics of shooting in digital – "The cost of shooting in digital is one-third of using traditional camera and film rolls. A major plus is the number of retakes you can take to improve the quality of content without using expensive film rolls"
Jayendra, whose Qube is the delivery platform for digital projection in cinema theatres said: " Today out of 1040 operating cinema theatres in Tamil Nadu, nearly 900 odd are digital. The old projector and film prints have now become obsolete. So filmmaking itself is switching over to digital as post-production work becomes easier."
Meanwhile, the only two big films being shot using traditional camera are Mani Ratnam's Kadal, whose cinematographer Rajiv Menon preferred to shoot using film rolls, and Shankar's I, being shot by PC Sriram. Remember, Sriram was the first cameraman to go digital many years back when the technology was in a nascent stage. Shankar, known for his song and dance along with AR rahman's music, is planning to shoot two songs for I in digital.
Jayendra concludes: " Digital is here to stay. I think it is a level playing field for the big and small budget films. If a small film, due to word-of-mouth becomes a hit on the release day (Friday), by Saturday we can increase the number of digital screens, which was not possible when we used prints. Tamil cinema is on the verge of a big boom in production as digital revolution happens."
Economy
Politicians, bureaucrats, big builders and the land mafia control the real estate market to the point where nobody can afford to buy a home. And it is this nexus that ensures prices do not crash as it would wipe out the value of their slush funds.<br /><br />
Life
It's no surprise that given everything is geared towards promoting and accommodating obesity, the numbers are rising fast.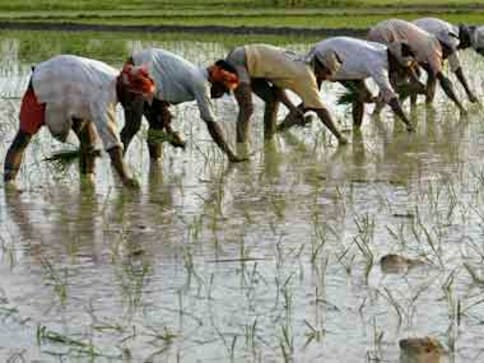 Breaking Views
There is a pronounced class bias when the media discusses economy. The process needs to be more inclusive.