Talk show queen Oprah Winfrey has no regrets about quitting her iconic TV programme
Oprah Winfrey feels she quit her famous talk show at 'the right moment'.
Los Angeles: Talk show queen Oprah Winfrey says she quit The Oprah Winfrey Show at the "right moment".
The 62-year-old's show would have celebrated 30 years on screen this September, but she walked away in 2011 to establish her OWN TV network. She says she has no regrets about her decision as she always wanted to go out on a high.
"I never wanted to be the person for whom people were saying, 'Oh that show was so good two years ago.' I never wanted to be the person who (was told), 'You should've gotten out of the ring before you got punched stronger'.
"I never wanted to be the person who didn't know when to exit the party," Winfrey told etonline.com.
"It was the most glorious, most amazing platform anybody can have to speak to millions of people every day and I think I exited in the exact right moment. So now I get to tell stories in a different way," added Winfrey.
Find latest and upcoming tech gadgets online on Tech2 Gadgets. Get technology news, gadgets reviews & ratings. Popular gadgets including laptop, tablet and mobile specifications, features, prices, comparison.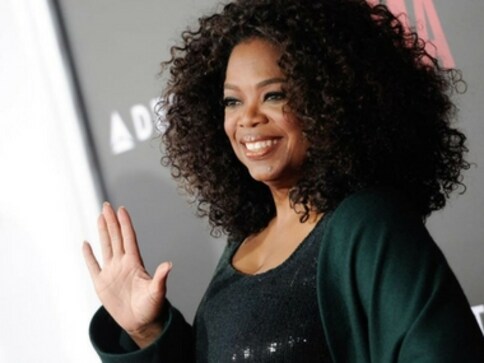 Entertainment
Oprah Winfrey will receive the Cecil B. DeMille Award at January's Golden Globes.
Fwire
Chat show queen Oprah Winfrey has been voted as the most powerful celebrity in the world.
Fwire
Rihanna reportedly had a secret meeting with ex-boyfriend Chris Brown. Brown, who was convicted of assaulting Rihanna three years ago, visited her house in Los Angeles this week ahead of her interview with Oprah Winfrey.