Tales of Akbar, Shah Jahan to be retold in Taj - A Monument of Blood, series on rise and fall of Mughal empire
Using the birth and death of Shah Jahan as bookends, Taj — A Monument of Blood will capture the dark side of the story of the Mughal empire
Mumbai: Taj — A Monument of Blood, a period drama series on the rise and fall of the the Mughal empire, is set to be produced by Applause Entertainment in partnership with Contiloe Pictures, who are confident of presenting a story with a mix of blood, betrayal, power, beauty, deceit and heartbreak.
The series will capture the dark side of the story of the Mughal empire, which ruled India for just over three centuries and had emperors like Akbar, Jehangir, Shah Jahan and Aurangzeb. Writing is currently underway.
The tale will be told over five seasons of 12 episodes each, using the birth and death of Shah Jahan as bookends. It will delve deep into the Mongol origins, bloodlines mixing with Persian and Rajput royalty, the court and palace intrigues, the repeated purging of aspirants to the throne, and the arrival of the British and Portuguese.
Sameer Nair of Applause Entertainment calls himself a big fan of revisionist narratives of history.
"Our history books have been written by victors and often paint very two-dimensional pictures about past empires. When Abhimanyu Singh (Contiloe Pictures) and I first discussed this idea, we immediately moved away from a typical historical to a darker and edgier version of the Mughal empire, a version in which symbolically the Taj is more a monument of blood, than a monument of love," Nair said in a statement.
Singh, who has produced a slew of historicals for the small screen, says the new series will show viewers the historic journey through a fresh lens.
"It will take viewers on a historic journey showing them an unseen perspective of this illustrious dynasty which lead to their rise as the greatest empire in medieval times and the quest for power, within it, that finally lead to its downfall."
Find latest and upcoming tech gadgets online on Tech2 Gadgets. Get technology news, gadgets reviews & ratings. Popular gadgets including laptop, tablet and mobile specifications, features, prices, comparison.
India
Bharti Singh's name had cropped up during the interrogation of a drug peddler, after which her residence was searched, an NCB official said
Entertainment
Priya Cinema and Menoka in south Kolkata suspended all shows indefinitely from 20 November, citing a lack of big releases and "very few people" coming to theatres.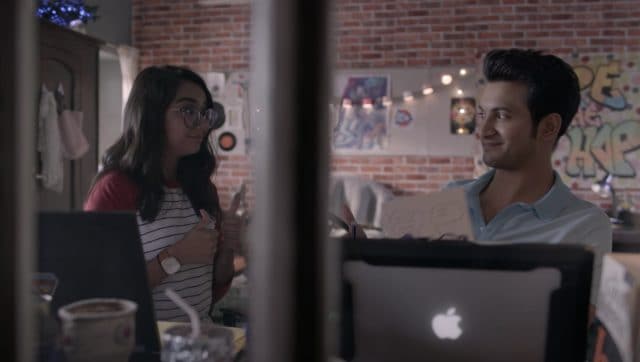 Entertainment
Mismatched effectively commits the ultimate screenwriting sin: it tells an awful lot, but never really shows. Every moment and feeling is spoon-fed to the point of exhaustion.