Takht: Karan Johar wanted film to be set in Mughal era for its 'love, lust, decadence, and violence'
Takht will be written by Hussain Haidry (dialogue) and Sumit Roy (screenplay, dialogue).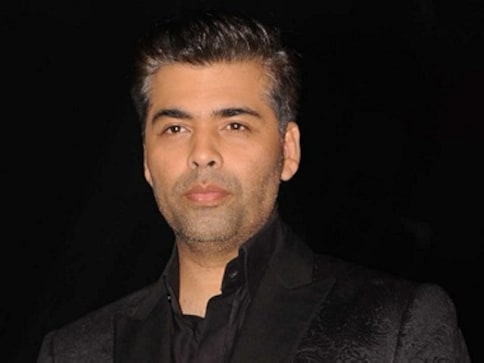 Karan Johar was recently a guest on Neha Dhupia's podcast, No Filter Neha, where they discussed his upcoming historical drama Takht, starring Kareena Kapoor Khan, Ranveer Singh, Alia Bhatt, Vicky Kaushal, Bhumi Pednekar, Anil Kapoor and Janhvi Kapoor.
The film will be set during the Mughal period, which the filmmaker told Dhupia is a part of history he was obsessed with for its "visual texture, its controversial content, the political betrayal, the love, the lust, the decadence, the debauchery, the madness and the violence."
"It's something that I've always chased and wanted to kind of put up there and finally when Sumit Roy, the writer, came to me with the story of Dara (Shikoh) and Aurangzeb, which is pretty much the first time I'm saying that what Takht is about. I think it is that part of history that I'm so passionate about. I can't wait to get into the prep mode which I've already started off," Johar added.
Ranveer and Kaushal had recently revealed during an interaction with Rajeev Masand for News18 that they will be essaying the roles of Dara Shikoh and Aurangzeb, respectively. According to Hindustan Times, it is rumoured that Anil Kapoor will play Emperor Shah Jahan while Kareena will portray the role of his daughter, Jahanara.
Takht will go on the floor sin September 2019, writes Indian Express.
Find latest and upcoming tech gadgets online on Tech2 Gadgets. Get technology news, gadgets reviews & ratings. Popular gadgets including laptop, tablet and mobile specifications, features, prices, comparison.
Entertainment
Doctors say the condition of Soumitra Chatterjee, who was admitted to a Kolkata hospital on 6 October, has improved and is responsive to the treatment
Entertainment
Addham explores themes like morality, guilt, moral conflict in an intriguing manner, often taking the viewers by surprise in the end.
Entertainment
"I'm proud to be a part of building a new universe centred around Black superheroes; our community deserves that," Michael B Jordan on producing Static Shock