Taimur Ali Khan: Response to Kareena, Saif's son's name shows Islamophobia, stupidity
It's a boy for Kareena and Saif, but the news doesn't end there. Taimur Ali Khan Pataudi is already a star, thanks to the controversy around his name.
What controversy, you ask?
Taimur's parents unwittingly created a bit of a buzz on naming him after Turco-Mongol conqueror Timur. Kareena Kapoor Khan's pregnancy was mired in enough buzz as it is, and with the announcement of the baby's name, social media went into a bit of an overdrive.
Here are some comments on a Firstpost report of the delivery:
Twitter wasn't too far behind (thank god for some logic, though):
Words Of #Taimur From His Book 'Tuzk-e-Taimuri', Describes How He Orderd The Massacre Of 1,00,000 Hindus In Delhi #TaimurAliKhan @TarekFatah pic.twitter.com/Ok8QpyFE2w

— Dr Amit Pandey (@dr_amitpandey) December 21, 2016
Hatred, wishing death for a just born kid because they didn't like the Name #TaimurAliKhan given to new born by their parent. That's Sanghis pic.twitter.com/yQ5OTHrbFq

— Joy (@Joydas) December 20, 2016
1000 apologies but when I saw #TaimurAliKhan trending I thought they found out the truck driver who ran over people in Germany.

— Gabbbar (@GabbbarSingh) December 20, 2016
Saif Ali khan named his son #Taimur Ali Khan, such outdated name, should have gone for Osama..!!#TaimurAliKhan

— Aagam Shah (@aagamgshah) December 20, 2016
If this stupid logic about #TaimurAliKhan works, then everyone will name their kids Sachin or Virat. But it never works..

— Imagine Singh (@prabhateinstein) December 21, 2016
Nirbhaya Rape Prime accused was named "Ram" did he behaved like one? Then what make u idiots think that #TaimurAliKhan will be a warmonger?

— Abbas Haider (@abbas_haiderr) December 20, 2016
The most obvious response to this brouhaha is that social media is a breeding ground for rampant hatred towards multiple religions, but if your first thought on reading the name Taimur Ali Khan Pataudi is that he used to be a mass murdering Persian conquerer, then we would suggest you google Islamophobia, because you have it.
Now, we'd understand a perfectly humorous tweet on how the name Taimur Ali Khan Pataudi is rare, or unheard of, but for yet another thing to be made into a communal fight, especially given we are veterans at outraging about anything, is just plain stupid.
It's the holiday season. Go buy a plum cake or something.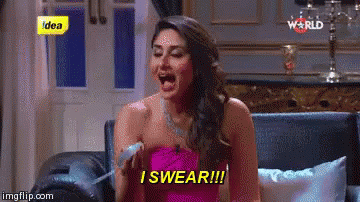 Updated Date: Dec 21, 2016 14:30:44 IST