Taimur Ali Khan-inspired doll launched by Daman-based company; Twitterati say 'leave the child alone'
If you thought Rujuta Diwekar gifting Taimur Ali Khan a whole forest on his birthday was the peak of 'Taimur fever', you are mistaken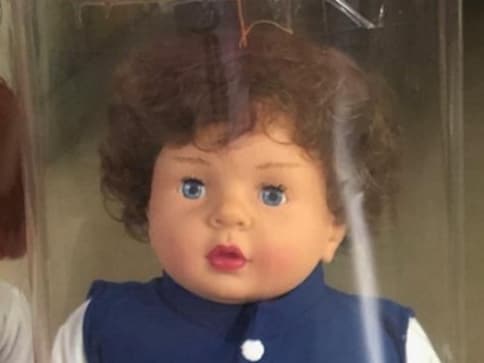 If you thought Rujuta Diwekar gifting Taimur Ali Khan a whole forest on his first birthday was the peak of 'Taimur fever', as his many fan clubs would have us call it, you are mistaken. The paparazzi's blue-eyed boy, Saif Ali Khan and Kareena Kapoor Khan's son, now has dolls modelled on him. As if the weird doll stuff going on in different parts of the world was not enough to give you the creeps, a toy manufacturer just confirmed that Taimur dolls, indeed, exist and are already on the stalls.
Producer Ashvini Yardi tweeted about the Taimur doll first, and soon, her tweet went viral, sending fans of Tim (as he is fondly called by his followers) into a tizzy.
The reactions of the Twitterati have been mixed. There seems to be no middle ground with the debate around the Taimur doll becoming more polarised by the minute, which is why we are going to go with the safe word: controversial. Styled in a blue Nehru jacket and a white kurta, the doll does a good job of imitating the star kid. Tasteful or not, we will let you decide.
While some users have called the doll cute, followed by emojis of every kind, some have issued strict warnings asking people to "leave the kid alone for God's sake."
Meanwhile, publications were quick to reach out to the manufacturing company for a statement because sometimes, the reality is stranger than fiction.
Entertainment
The video of the actor's gesture is going viral on social media.
Entertainment
In a video shared on Nick Jonas' Instagram handle, he can be seen waiting for someone as he continues to check the time. He also added a hilarious text on the reel for indirectly teasing his wife.
Entertainment
Rani Mukerji starrer Mrs Chatterjee vs Norway released on 17 March 2023.