Tabu on Golmaal Again: 'It is not the norm to see women playing comic characters'
Tabu talks to Firstpost about being a part of Golmaal Again — "I have always felt that it would be great to be part of this franchise.'
After couple of disasters, Tabu came into prominence with Vijaypath (1994) opposite Ajay Devgn, back in the 90s. And very soon she managed to strike a balance between commercial and critically acclaimed cinema as she took up off-beat films much early in her career without bothering about the risk involved, or worrying about getting slotted into some kind of an image.
If on one hand she did Saajan Chale Sasural with David Dhawan, she also did Gulzar's Maachis around the same time, and alongside she was also doing Mani Ratnam (Iruvar) and Kunjumon's film (Kadhal Desam) in Tamil, both commercial. To quote her from an interview in 1997 — 'I try not to get typecast in any role, any image. I feel I can do justice to every kind of role, so why not make the best of it? Commercial films alone can get you only so far, if you want to last as an actress then you have to put in that extra bit of investment by doing off-beat films too.'
Tabu has certainly reaped dividends by following this career path, because even as over 20 years have passed since she entered the industry, her mere presence in a film is enough to attract a certain segment of the audience, which can even be an out and out comedy like Golmaal. Tabu will be seen in the fourth part of the successful franchise that releases today (20 October).
By her own admission, these days when she picks films like Golmaal, she can relax as the responsibility lies more on the shoulders of the brand, the director "and his five boys".
"When I am part of serious films, most of the time pressure is on me. I do feel it and get bogged down by it, and hence, doing films like Golmaal is a refreshing experience because I will just go, shoot, have fun and come back. It is these guys who have made the brand. My focus, as usual, stays on the director," she says.
Talking about being part of Golmaal Again, she said, "I have always felt that it would be great to be part of this franchise, and when I heard the script and narration, the role was apt for me. It is a lovely role and fits in beautifully. I also trusted them because if they want to cast me they will give me something that suits me well. That much confidence I have on me as well as the director (laughs)."
However, Tabu agrees that comedy is essentially men's domain. "Writing comic parts for women isn't very easy, or it is not very common. You can see that in any era, or language, nationally or internationally, it is not the norm to see women playing comic characters," she said.
But there is an interesting reason behind Tabu's interest in comedies that not many know of.  She had once said that her family has an amazing sense of humour and she likes being around those who make her laugh. Is that one of the reasons why she wanted to be part of Golmaal series?
"Absolutely. I am somebody who cannot stay without laughing. Irrfan often tells me that if the guy I marry doesn't have a sense of humour then I will die. I have grown up with uncles who could make jokes out of anything and everything. I was all the time exposed to wisecracks, sarcasm and fun stuff.  So I always get attracted to people with a good sense of humour. I think humour is an important part of life," says Tabu.
Be it Maqbool's Nimmi, Haider's Ghazala or Fitoor's Begum — these are all adaptations of classics that see Tabu in one of the main roles. For that matter even for Drishyam's IG Meera Deshmukh, or Cheeni Kum's Nina Verma, filmmakers sought her out. So is a substantial role the only criteria to sign on the dotted line?
"No, that is not the only criteria. It so happened that these roles and characters came to me. I didn't do these with the intention that I want to do only female-centric cinema, or women-oriented films. There was no method, planning or calculation behind it. It's good that I am identified with certain kind of roles, characters, cinema and positioning," she adds
Tabu further says, "I have unintentionally maintained balance between popular and off-beat cinema because I have done lot of films with many different directors. I was offered every genre, roles, different language films, and I picked what I liked. That has been my strength. I had commercial success so I could explore other genres. I didn't believe in herd mentality, and hence I agreed to do films that others would have refused which probably benefited me."
But going further, Tabu reiterated that she would like to avoid taking the entire responsibility for a film. "Now for me taking decision is not that black and white that I would take the entire responsibility on my shoulders. For last few years I have been avoiding such films where all the pressure lies on me. When people come to me with a formula then I don't like it. My focus should be on my work,"  Tabu explains.
Interestingly, even in a multi-starrer, certain section of people have this confidence that if Tabu is part of the project then it will have something substantial and sensible, to which she joked while laughing out loud, "Oh my god...now for that I should start charging extra fee from my producers. Besides acting and promoting, I should also charge for audiences' confidence in me."
For the seasoned actress, who doesn't consider herself to be a method actor but someone who has played plethora of roles, there are certain characters that has stayed with her.
"Hu Tu Tu's character was poles apart of who I am. It was grey and later it becomes totally dark. Then, my characters in Maqbool, Haider or Namesake...those were so larger than life that they shook your equilibrium. I could relate to Cheeni Kum, and Astitva was also very close to me internally. Chandni Bar affected me a lot when I read the script," says Tabu, who would once like to don a uniform for a role. "I haven't played a doctor or a pilot so far," she laughs.
Tabu may not be very active on social media but she is quite prolific on Instagram: "I have no such intentions of voicing my opinion and hence I am not on Twitter or Facebook. I am very happy with my life. Posting pictures is good enough. I like the fact that I can say so much with one picture. I am not someone who needs to give strong opinions. Even in my relationships I am like that...I need my space."
Tabu is someone who has always been labelled as an introvert and unapproachable, and she's managed to stay away from media glare and controversies. When asked about her take on certain stars like Aamir Khan, Ajay Devgn, Akshay Kumar, Kangana Ranaut not taking popular awards too seriously, Tabu, who has been bestowed with a large number of popular awards (also two National Awards) chose not to comment.
"Now I want to go...Actually I don't want to comment on this...Can I leave?" she asks. Not sure if we have a choice.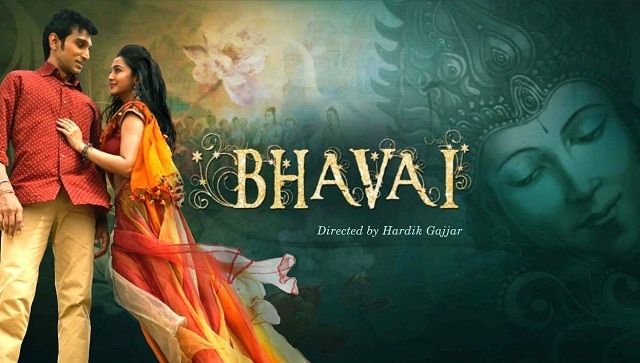 Entertainment
Pratik Gandhi, Aindrita Ray's Bhavai will release in cinemas on 1 October
Entertainment
Based on Brigadier Mehta's book The Burning Chaffees, Pippa also stars Mrunal Thakur, Priyanshu Painyuli and Soni Razdan.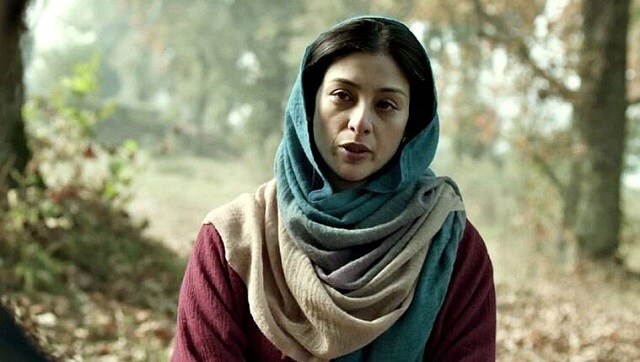 Entertainment
Khufiya will see Tabu play a R&AW agent "grappling with her dual identity of a spy and a lover."