Taapsee Pannu to be the showstopper for designer Ritu Kumar at Lakmé Fashion Week
The label has roped in Taapsee Pannu to showcase their collection at the event.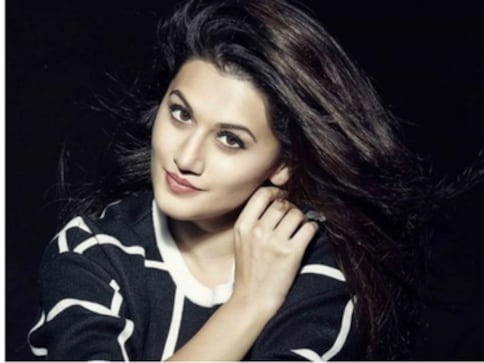 Actor Taapsee Pannu will walk the ramp at the Lakmé Fashion Week (LFW) Summer/Resort 2018 as the showstopper for label Ritu Kumar.
Ritu's collections, titled Hip Hop Baroque, is a blend of street couture and rap culture. It is inspired by the rebellious spirit of the past subcultures, and has been re-contextualized to feel fresh and original.
The collection mixes prints and introduces new-age textiles like shimmer jersey, Lurex georgette and handloom sequins, while its color palette is a study of contrasts with black, blue, and metallic interspersed with ecru, baby pink and ochre.
The label has roped in Pannu to showcase their collection at the event.
"We are excited to have Taapsee Pannu walk for our show this season as we showcase our collection titled Hip Hop Baroque. Taapsee is known for her spunk and joie de vivre and this collection is a perfect fit to her style," CEO Amrish Kumar said.
"She is looked upto as a fashion & fitness icon by a huge audience and the youth who are also the consumers of the brand," he added.
LFW Summer/Resort 2018 begins here from 31 January. It will conclude on 4 February.
Entertainment
Satyajit Ray's son Sandip, along with other family members had planned year-long celebrations which have now been postponed.
Entertainment
The shows will begin streaming from 7 May, and episodes will be debuted every day.
Entertainment
Calling Pose 'a personal show' to him, Ryan Murphy, who has co-created the show debuting its third and final season, recounts how networks wouldn't allow him to have a single gay character on his shows when he started out.