Taapsee 2.0: Here's why the Pink actress feels more confident and liberated than ever
In an exclusive interview with Firstpost, Taapsee Pannu talks about her latest Telugu comedy-horror film Anando Brahma, the comedy show which landed her in trouble, and winter blues.
Almost a year ago, when Pink landed in the theatres, the first thought that ran through most people's minds was: "Taapsee Pannu can act." For the first time, we saw her in a new light. And just like that, the Taapsee that the Telugu audience once knew became a memory of the past. The actress we see today is a lot bolder with her choices, and more confident than ever before about what she's doing. She is harnessing this power of choice quite well, so to speak, and there's no dearth of opportunities for Taapsee 2.0.
In her upcoming Telugu film, Anando Brahma, a comedy horror movie directed by Mahi V Raghav , Taapsee will be sharing screen space with four prominent comedians in the industry, and she has no qualms to accept that they are the real heroes of the film. It's been four years since Saahasam, Taapsee's last full-fledged film in Telugu, has released and there have been plenty of changes in her life. She moves to Mumbai and established herself as an actress to reckon with in Bollywood, thanks to films like Baby, Pink and Naam Shabana. And she'll soon be seen in David Dhawan's Judwaa 2.
So, what prompted her comeback in Telugu cinema after such a long gap? "For the past couple of years, I kept on harping that I want to be part of a different film which has a new concept or at least a new role for me. I was bowled over by the concept of Anando Brahmo and it's really out of the box. If my name brings any value to the film, then I'm happy to be part of it. It's a huge risk, but there's no fun without it. If I had come back and did a regular commercial film, then it doesn't make sense for me to wait for this long. I didn't want to do that."
Although there have been numerous horror comedies in Telugu which follow a template — a bunch of people getting trapped in a house and a ghost haunting them — Anando Brahma adds a twist to this age-old tale. In this comedy horror, it's the ghosts that are afraid of the humans. And the promos have already hinted at a ghosts vs humans battle as a plot of the film. But one thing is still uncertain. Is Taapsee playing a human or a ghost in the film? Taapsee bursts out laughing and says, "That's something you'll have to watch in the film. We have revealed the key concept of the film, but there are couple of more surprises. Right from the beginning, we were pretty sure that we didn't want to make anything that was cliched. So, whenever I voiced my opinion that something wasn't right, Mahi V Raghav would quickly change it. This is a film which I've been involved in right from the conceptual stage to the release. It feels like it's my baby too."
The actress is all praise for Mahi V Raghav, who, she says, was pretty clear about what he was trying to do. "He's a very intelligent guy and sensible too. He has a reality check about where we stand and what we are trying to do. He's not someone who comes and tells you that this is going to be a life-changing film in your career (laughs). After I finished shooting for this film, Mahi saw Naam Shabana and came back to me saying, "Taapsee I can't believe that I made you do a horror comedy!" So, I told him, "Don't worry. I'm not retiring. Hopefully, we will work together again. Let's hope that this film works!" He's very grounded and he's very open to suggestions. For the first time in my Telugu film career, I worked with a director who reaches out to me after conceiving a scene to take my suggestions and incorporate them into the script if he likes them. Someone listened to me, at least!" Taapsee says, before adding, "Gosh! I don't know if I'm supposed to say all these things. I don't want to get into trouble again (laughs)."
Not long ago, the actress was in news for her comments on K Raghavendra Rao, veteran Telugu filmmaker, who also directed Jhummandhi Naadam, Taapsee's debut film in Telugu. A clip from Taapsee's appearance on East India Comedy show went viral and during the conversation, after a song from the film was played, she ended up saying, "I don't know what's so sensuous about throwing a coconut on a woman's mid-riff." Her statement irked a lot of Telugu audience and after few days, during which she was trolled mercilessly, Taapsee apologised and clarified that she was, in fact, making fun of herself and also added that she wasn't insulting K Raghavendra Rao or anyone else.
Taapsee recounts the incident which blew out of proportion when she was in Norway on a solo-trip. For the first few days, she admittedly didn't understand why it became a controversial subject as she rewound the whole 15-minute conversation with the stand-up comedians in her head. And then, it struck her that the ground reality was a lot different. "Most people here didn't see the whole video which was all about making fun of myself. If you had seen only a 10-second clip, which had those specific comments, then there is no context to it and hence, people reacted the way they did. I will never even dare to insult anyone I've worked with, even if those films didn't work well. They are part of your journey. I'm not that shallow. And Raghavendra Rao garu is a far-fetched bet! During that time, people kept saying that I've become arrogant after moving to Bollywood. Half of the Hindi film industry doesn't know that I'm a Delhi girl. They think that I'm a South Indian actress because of my previous work here. I don't bother correcting them because I started my career here," she says.
"Another thing that people misconstrued was that I kept saying that I was considered a glamour doll in South, but I never said whether that's a good or a bad thing. And people realised that I could act after seeing me in Pink and Naam Shabana. Honestly, even I realised that I could do that well only after doing those two films (laughs). I was not looking down upon being considered a glamorous actress. Otherwise, I won't take three long struggling years to get a Judwaa 2 in Hindi, where I'm playing a glamorous role. People forget all these logics when they want to hate someone. Over the years, I've made an effort to dub for my roles in Telugu, took a chance to do an out-of-the-box film after so long - so, instead of looking at all the glass half-full, people prefer to see it half-empty. Because of one controversy, which I didn't intend to create, everything good that I had done, until then, was washed out. I don't even know who to blame or what to say, but I can feel sad about the whole situation and hence, I apologised. I don't deserve this hatred after all the love and respect that I've got from the Telugu audience all these years. I don't want to wake up to so much hatred everyday," Taapsee clarifies.
Now that she's acting in plenty of Hindi films, it has changed a lot of things for her, and going by her own admission, acting in a language that she's more familiar with may have made her more comfortable in front of the camera. "You are in command of everything you are doing when you act in a language that you're more comfortable with. People tell me that when I act in Hindi, I take abrupt pauses, but those pauses really do work, because I exactly know at what point what emotion is projected. I try to apply that in Telugu now, but I'll always have a limitation with that because it's not my mother tongue. Now I know what I can pull off properly…that's what I learnt after acting in Hindi. Language does change a lot of things. I can't do something which is very colloquial, even though I have done a Gundello Godaari. I can't relate to that character, that slang," she admits.
When she isn't shooting, Taapsee loves to travel and her Instagram profile is proof of her penchant for exploring new places. A couple of months ago, she went on a solo trip to Norway, where she explored plenty of locales in and around Oslo. Her social media profiles were filled with so many photos that she had almost become a Japanese tourist who wouldn't stop taking pictures! "(Laughs) That's what happens when you travel alone — you become best friends with your camera. I got a GoPro just for travelling. All I'm missing now is a selfie stick. I hate winters. I can't stand snow. And the best time to visit Scandinavia was during summer."
How does someone who grew up in Delhi hate winters so much? How did she survive the winters in Delhi for all those years? "Now that you've asked me, I see a pattern. During all those years, when December began, I became a different person altogether. I become very moody. I'll be inside my blanket, I wouldn't stop cribbing, and be groggy all day. It used to take a lot of effort to get outside the blanket. Even I don't like meeting myself during those two months (laughs). But after that, I'm like the best person you'll meet in your life. Food and weather dictate my mood. If I have a bad meal, then you wouldn't want to meet me. Even London, for that matter, when they tell me that I have to shoot there, I ask them during which months. I am not going to be best of human beings during that time. I saw hail, rain, sun all in the same day. London is so gloomy. It's so gloomy. I can get depressed there."
Now what if someone approaches her with a script for a horror film set amid snow-capped mountains? Taapsee laughs, then says: "I'll pray that it doesn't turn out to be a good script!"
India
Unity in diversity is the fundamental ethos of Indian culture, land and people but the education system seems to be heading in the opposite direction
Entertainment
Lupin exploded out of the gate, becoming a global phenomenon instantly and eventually Netflix's most-streamed non-English-language original.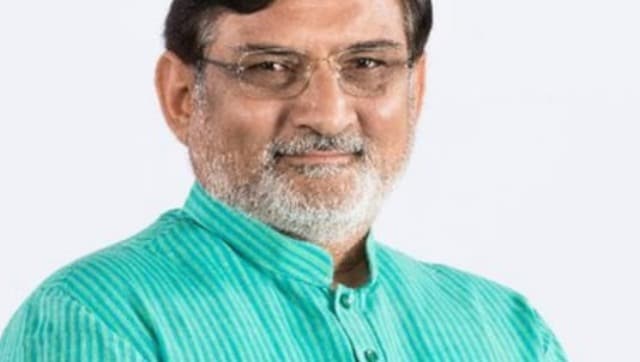 India
In the cross-currents of development and a dark agenda floats Lakshadweep's future. Its moment to choose has come