T Rajendar insults Sai Dhansika while co-stars Venkat Prabhu, Vidharth look on (and laugh)
Tamil actor T Rajendar goes on a sexist tirade after Sai Dhansika, the leading lady of Vizhithiru forgets to mention his name during a media interaction.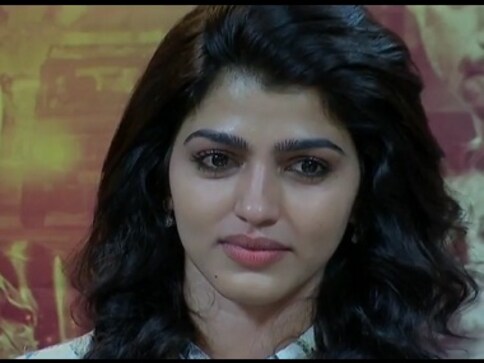 If you ever needed a lesson on how not to address a colleague at a public event, then Tamil actor T Rajendar's recent tirade against co-actor Sai Dhansika offers the perfect case study.
Actors Krishna, Vidharth, Dhansika, Rajendar and actor-director Venkat Prabhu were promoting their upcoming film Vizhithiru at an event on 28 September. While thanking her co-stars in the film, Dhansika forgot to mention Rajendar, who makes an appearance in one of the film's songs. What happened next, is shocking and shameful
Rajendar began humorously enough, but his speech — directed at Dhansika — soon enough took an insulting turn. The incident comes across as a prime example of an actor with a bruised ego mocking a younger woman colleague. "I am not going to earn my livelihood through the recognition you give me," he says at one point.
Disturbingly, the other members of the cast chose to laugh at Rajendar's behaviour, even though it made Dhansika visibly uncomfortable. As she walks off the stage, unable to keep her composure, the other actors are seen having fun at her expense.
Dhansika has played Rajinikanth's daughter in Kabali. She worked on Vizhithiru before Kabali, a fact Rajendar felt 'compelled' to remind her of.
In a video of the incident, Dhansika is seen apologising profusely to Rajendar for her oversight, but he asks her to sit down, saying, "This is not an argument", while Vidharth claps along after every sexist remark.