T-Pain's single blocked on YouTube after Mohit Suri, Mithoon allege melody of song similar to 'Tum Hi Ho'
Mohit Suri and Mithoon pointed out that the melody used by the Grammy award-winning rapper is the Indian composer's original work which had featured in the 2013 film Aashiqui 2
Mumbai: T-Pain had dropped a "surprise" song, which got blocked on YouTube on copyright grounds after Indian filmmaker Mohit Suri and Mithoon pointed out that the melody used by the Grammy award-winning rapper is the Indian composer's original work which had featured in the 2013 film Aashiqui 2.
🔥🔥🔥🔥 #Repost @tpain
・・・
One more surprise before the year's over #ThatsYoMoney out now 💰 Still looking for 20 fans to #1UP and help out this holiday season..tag who you're spending the… https://t.co/0uDOjmlRbS

— INSTAGRAM: @DjMontay (@DjMontay) December 14, 2018
Suri, who had helmed the Bollywood film, wrote: "Dunno why, but this seems familiar. Aashiqui 2 'Tum hi ho' T-Pain. It's a melody from Mithoon's song."
Dunno why but this seems familiar 🙈🙈🙈 #aashiqui2 #tumhiho @TPAIN https://t.co/69NJvAujsT . It's a melody from Mithun's song buddy @Mithoon11 @raiisonai @itsBhushanKumar — Mohit Suri (@mohit11481) December 15, 2018
Mithoon also wrote on the micro-blogging site that the song being promoted was an original creation by him for Aashiqui 2.
Sir, the melody that you have used in your new song is my original work for a previously released Hindi film..The Label is looking into this.#tumhiho #Aashiqui2 https://t.co/5fnDf4sfg7

— Mithoon (@Mithoon11) December 15, 2018
Following their tweets, the video got blocked.
The video of 'Tum hi ho', which was picturised on actors Aditya Roy Kapur and Shraddha Kapoor, has received 213 million views so far.
Entertainment
Aayush Sharma on Antim: "The first time that I looked into Salman Bhai's eyes in front of the camera, I froze. He is the star I have grown up watching and now I was in the same frame as him"
Entertainment
"Befriending a notorious entity is no crime. Pretending you do not know him, as Jacqueline Fernandez did when questioned about conman Sukesh Chandrasekar, is certainly inviting trouble of the serious kind."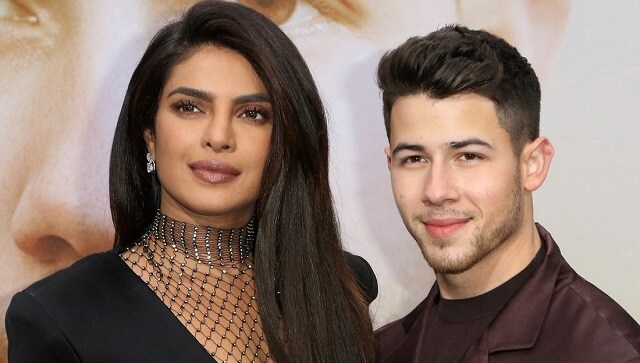 Entertainment
Netflix's new special The Jonas Brothers Family Roast saw Priyanka Chopra taking an aim at Nick Jonas.