Sylvester Stallone joins the cast of The Suicide Squad, confirms director James Gunn
Sylvester Stallone joins Margot Robbie, Viola Davis, Idris Elba, among others for James Gunn's The Suicide Squad
Hollywood heavyweight Sylvester Stallone is now a part of the cast of The Suicide Squad, director James Gunn has confirmed.
The project is being branded as a relaunch of the 2016's Suicide Squad, which followed the adventures of a team of DC supervillains including Harley Quinn and Rick Flag. The original film was directed by David Ayer.
Gunn, known for the Guardians of the Galaxy films under the Marvel Cinematic Universe, took to Instagram on Saturday to reveal Stallone's casting.
According to Deadline, there is some speculation that Stallone will be the voice of King Shark. Stallone also confirmed his participation on Instagram
View this post on Instagram
The film will see Margot Robbie returning as Harley Quinn, Viola Davis as Squad mastermind Amanda Waller, Jai Courtney as Captain Boomerang, and Joel Kinnaman as Rick Flag.
They will be joined by newcomers Idris Elba, John Cena, Nathan Fillion, Peter Capaldi, David Dastmalchian, Taika Waititi and Pete Davidson.
The Suicide Squad also marks Gunn's reunion with his Guardian of the Galaxy stars Michael Rooker and his brother Sean Gunn.
The original film was met with poor reviews but managed to become a global box office hit.
The Suicide Squad is slated to be released in theatres on 6 August, 2021.
(With inputs from Press Trust of India)
Find latest and upcoming tech gadgets online on Tech2 Gadgets. Get technology news, gadgets reviews & ratings. Popular gadgets including laptop, tablet and mobile specifications, features, prices, comparison.
Entertainment
Radhika Apte's espionage thriller A Call To Spy is based on three World War II heroines and also stars Sarah Megan Thomas and Stana Katic.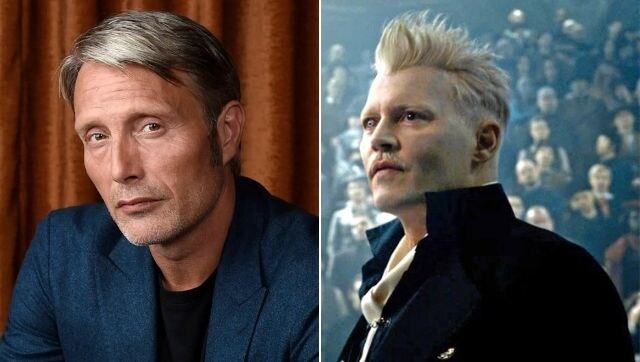 Entertainment
Mads Mikkelsen has replaced Johnny Depp, who played the role in the first two installments of Fantastic Beasts, but was 'asked to resign' by Warner Bros days after losing a major libel suit in the UK.
Entertainment
UK judge Andrew Nicol said the article in The Sun, claiming Johnny Depp was a "wife-beater," was "substantially true."